Senior Exhibition 2011: Mareika Phillips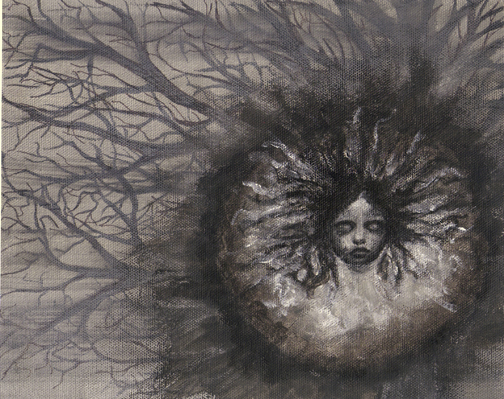 Inspired by photographer Sally Mann, Expressionist illustrator Alfred Kubin and Symbolist artist Odilon Redon, Phillips aspires to Mann's notion of seeing "the beauty [as well as] the dark side of things." Inspired by an e.e. cummings poem referencing the arrival of winter, Phillips represents that season — "muddy, bleak, barren and muted" — in layered multimedia works that strive for beauty, timelessness and psychological power.
Leave a Reply
This is a forum for sharing your thoughts about the preceding post with the public. If you have a question for the author, please email the Bates Communications Office at communications@bates.edu.