---
Senior Exhibition 2011: Bridget Brewer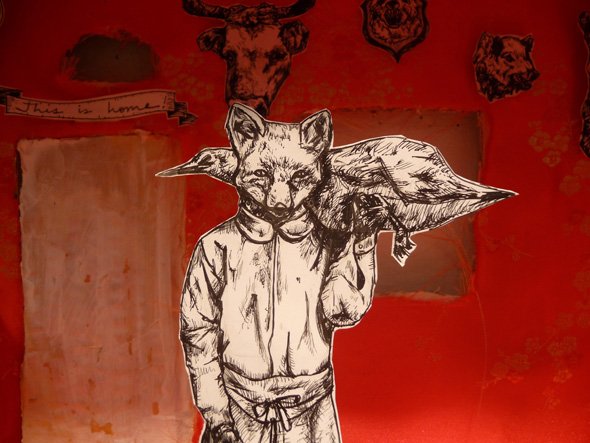 Brewer designs cardboard houses filled with characters, rendered in intricate line drawings, that tell stories. "It's through obsessive redrawing of my figures that I discover their personalities and quirks," she says. Sharply contrasting the humorous and the grotesque, the pieces explore the question: how do you laugh at a cruel world?
Return to the main Senior Exhibition story.
---
Categories:
Art and Visual Culture
,
Class of 2011
,
Creativity
.
---
Contact Us