Senior Exhibition 2011: Lauren Okano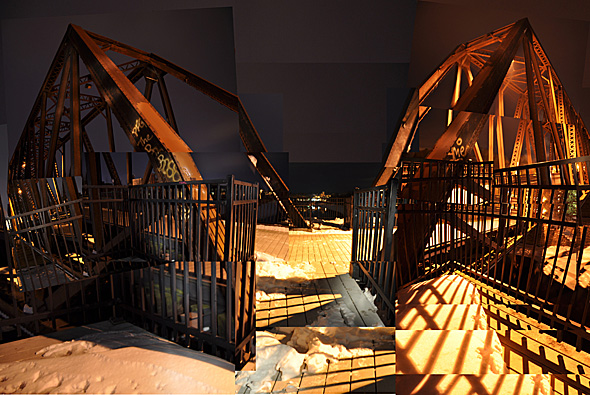 A self-professed, "biology nerd and art lover," Okano is fascinated by the way things are made up of smaller parts. "I photograph the same two steel bridges at various times" and under different conditions, she says. She takes apart their structures and surroundings with the camera and digitally composes those parts into a new image. "I am not attempting to elicit one specific response from my viewers," she says.
Leave a Reply
This is a forum for sharing your thoughts about the preceding post with the public. If you have a question for the author, please email the Bates Communications Office at communications@bates.edu.