Campus Construction Update: July 6, 2011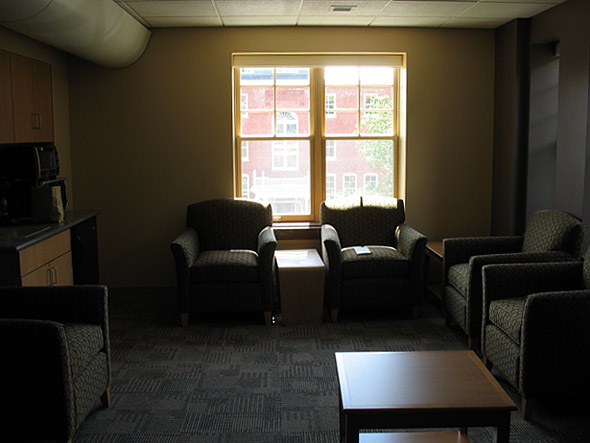 On June 27, right on schedule, faculty members in philosophy, religious studies and environmental studies moved into their new offices in the renovated Hedge Hall. About 10 faculty and staff, out of 20 total occupants, were on campus to take possession of their new quarters, says project manager Paul Farnsworth. Read more.
Despite its 14 feet of height and 500 pounds of weight, a copper cupola seemed surprisingly delicate as a crane hoisted it back into place atop the College Chapel's southeast tower on June 9. Read more.
Notes from Underground: If you have a sudden impulse to pat Dan's Beagle for luck or comfort, you'll have to wait. The patch of campus that's home to the statue — an area bounded by Ladd and Coram libraries to the north, Carnegie Science Hall to the south, the historic Quad to the west and the Chase Hall courtyard to the east — was closed to pedestrians on Tuesday, July 5. The reason: replacement of underground steam lines, a project that will last until mid-August.
Can we talk? Campus Construction Update welcomes your questions, reminiscences and comments about campus improvements. Please e-mail Doug Hubley, stating "Construction Update" in the subject line.
View Comments