Talks about drawings, Wyeths to close museum's summer shows; Alvarez Bravo exhibition to open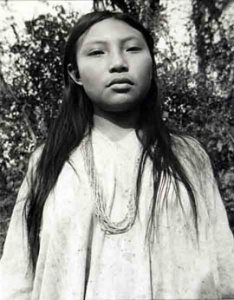 Even as it opens a new display of images by a seminal Mexican photographer, the Bates College Museum of Art offers a series of talks to conclude its summer exhibitions.
Amy Stacey Curtis, Alison Hildreth and Andrea Sulzer discuss their work in the exhibition Emerging Dis/Order at 6 p.m. Friday, Sept. 9, in Room 104 of the Olin Arts Center, 75 Russell St.
Celebrating both Emerging Dis/Order, which closes the next day, and the new exhibition Manuel Alvarez Bravo: Fotografias de Mexico (1933-1976), a reception takes place directly after the panel in the art museum, which is also in Olin.
"Alvarez Bravo is recognized as one of the foremost figures in the history of photography and one of the great Mexican artists of the 20th century," says museum director Dan Mills.
A talk two weeks later will afford new insights into the exhibition Andrew and Jamie Wyeth: Selections from the Private Collection of Victoria Browning Wyeth, which closes Oct. 2. A droll and energetic speaker, Victoria Wyeth discusses the lives and work of her uncle Jamie and grandfather Andrew at 3:30 p.m. Saturday, Sept. 24, in the Olin Arts Center Concert Hall.
Wyeth also gives gallery talks about the exhibition at 10 and 11 a.m. and 1 and 2 p.m. the following day. In addition, she'll offer gallery tours by appointment between 9 a.m. and 5 p.m. Sept. 26-28 and between 9 a.m. and noon Sept. 29. Please call 207-786-8302 to schedule.
Closing Sept. 5 is a third summer exhibition, Selected Drawings and Photographs from the Marsden Hartley Memorial Collection, the museum's valuable holding of art by and documents about Hartley, an important Modernist artist and a Lewiston native.
These exhibitions and events are free and open to the public. For more information, please call 207-786-6158.
Loaned by the Museum of Contemporary Photography at Columbia College Chicago, the Alvarez Bravo exhibition runs through Oct. 29. Born in Mexico City, Alvarez Bravo taught himself photography in his teens. "He was part of a cultural renaissance that followed the decade of the Mexican revolution," which started in 1910, Mills explains.
"During that renaissance, Mexico became a destination for intellectuals from around the world, and he was actively involved with many well-known artists," such as Diego Rivera, Frida Kahlo and American photographers Edward Weston and Paul Strand.
Fotografias de Mexico presents 15 images from the 1930s into the '70s that represent major themes and subjects of Alvarez Bravo's oeuvre. Deeply rooted in Mexico's people and landscape, his photographs captured intimate moments, the everyday and the mysterious, rural and urban scenes, and life and death during a time of profound transformation.
The Bravo exhibition is generously supported by the Mellon Faculty Innovation Fund and the Latin American Studies Group at Bates, which has developed a growing interdisciplinary curriculum for the study of Latin America.
Emerging Dis/Order is a compilation of abstract drawings addressing issues of memory and loss, order and chaos, and emerging and converging human behavior. The exhibition is part of Where to Draw the Line: The Maine Drawing Project, a collaborative yearlong initiative that has incorporated artists and exhibitions statewide.
Selections from the Private Collection of Victoria Browning Wyeth comprises an extraordinary selection of work by the Wyeths. The show was assembled from the personal collection of Wyeth, a member of the Bates class of 2001, and includes portraits of family and neighbors now known as models for Andrew Wyeth.
The exhibition has been generously supported by the Mr. and Mrs. Raymond J. Horowitz Foundation for the Arts.
View Comments