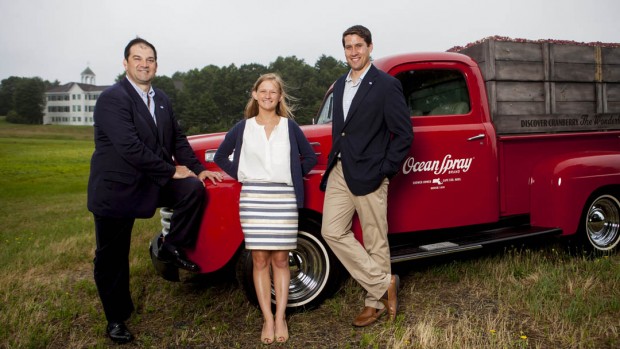 From Seattle, Wash., to New York City's Times Square, Bates students are participating in myriad off-campus experiences. The home front, of course, continues to percolate with scientific research, modern dance and extensive demolition…
Published on
Description

---

May 1, 2008
12:00 pm

In the woods near Merrill Gym, Short Term students in "Forensic Science," taught by Stephanie Richards '84, a visiting biology professor, search for a mock gravesite.

April 1, 2008
12:00 pm

The slide show features what has become a dynamic tradition at Bates: the annual Mount David Summit, held this year on March 28.

March 27, 2008
3:35 pm

Associate Professor of Rhetoric Stephanie Kelley-Romano has interviewed many people whose deeply held personal beliefs help give meaning to their lives. And, by the way, these people think they were once abducted by aliens.

March 26, 2008
10:13 am

A Bates graduate from Chicago is one of 50 students across the country to receive a 2008 Thomas J. Watson Fellowship, a $25,000 grant that supports a year of independent research abroad. Jordan Williams, who graduated from Bates in December 2007, will use the award to research the graffiti cultures in Germany, Brazil and South Africa.

March 26, 2008
9:42 am

The seventh Mount David Summit, Bates College's annual celebration of student academic achievement, begins with festivities at 2:30 p.m. Friday, March 28, in Perry Atrium, Pettengill Hall, 4 Andrews Road (Alumni Walk).

March 17, 2008
10:33 am

The Bates College Office of Multicultural Affairs presents "LOVE," an exhibition, lecture and reception featuring Arturo Lindsay, professor of art and art history at Atlanta's Spelman College. Lindsay gives his talk at 4 p.m. Friday, March 21, in Skelton Lounge, Chase Hall, 56 Campus Ave. The exhibition, curated by Nakeisha Gumbs, Bates class of 2007, opens at 7 p.m. in Chase Hall Gallery, followed by a reception. The public is invited to attend all three events at no charge. The exhibition will be on display from March 21 to April 5 between the hours of 8 a.m. and 8 p.m. For more information, please call the Multicultural Center at 207-786-8376.

March 4, 2008
12:00 pm

When he shifted from NFL Films to NASCAR Images in 2006, producer Kevin Jackson '01 went from being a greenhorn…

March 4, 2008
12:00 pm

During his Bates residency, Corey Harris '91 spoke to students in an introductory course on the Francophone world.

March 1, 2008
3:11 pm

Friends and family raise a barn, and some community spirit, at the farmhouse wedding of Kirsten Walter '00 and Ben Ayers '99

February 27, 2008
2:05 pm

Martin Andrucki, Dana Professor of Theater at Bates, directs the college theater department production of "Measure for Measure," William Shakespeare's dark comedy about sex, public morality and private hypocrisy.