Archives for "BatesNews"
BatesNews is the monthly e-newsletter of the college, going to more than 4,000 subscribers.
---
Friday
May 23, 2014 10:33 am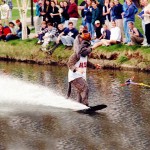 When the Bobcat (Stu Abelson '97) waterskied across Lake Andrews 17 years ago today, ABC News was there to cover the story. Take a look!
Thursday
May 22, 2014 3:00 pm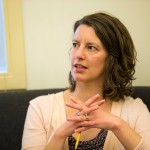 The bane of many social science majors, statistics will be taught far differently next year, thanks to a student-faculty team led by Professor of Psychology Amy Douglass.
Tuesday
May 20, 2014 4:26 pm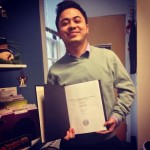 Peter Cowan '14 reports on this culminating academic experience among Bates seniors.
Tuesday
May 20, 2014 3:31 pm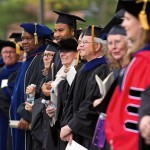 Here's a primer for getting the best from Commencement at Bates, the 2014 edition.
Tuesday
May 20, 2014 2:43 pm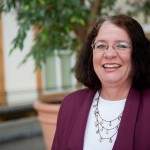 Professor Mary Rice-DeFosse's academic work connects to a community once defined by its French Canadian origins and now influenced by French-speakers from such African nations as Djibouti, Chad and Congo.
Tuesday
May 20, 2014 2:00 am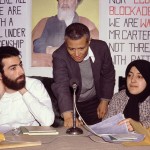 Worthy's recent death at age 92 attracted national attention, including obituaries in The New York Times and The Washington Post.
Friday
May 16, 2014 12:00 pm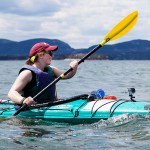 Videographer Sarah Crosby transports you to Cranberry Isles for brief moments of geology, kayaking and camaraderie.
Friday
May 16, 2014 11:52 am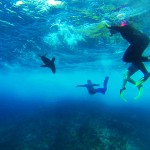 Short Term blog coverage from one of the world's most extraordinary places to study ecology and evolutionary biology.
Wednesday
May 14, 2014 3:22 pm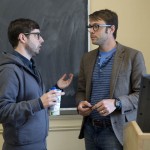 In a new Short Term course on digital innovation, students make pitches to alumni who've been on both sides of the negotiating table.
Wednesday
May 14, 2014 10:53 am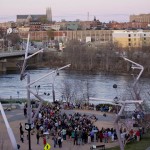 Beautiful spring weather and delicious food draw students downtown on May 7.