News Archives
Friday
April 3, 2015 11:55 am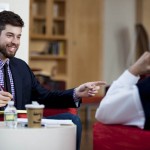 Bobcat Ventures, a Bates College student organization dedicated to entrepreneurship, is sponsoring a business idea competition on April 4.
Wednesday
May 7, 2014 11:00 pm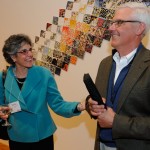 In a public show of support, the Stangle family joins the multimillion dollar Catalyst Fund effort supporting the college's strategic initiatives.
Tuesday
June 30, 1998 12:57 pm
Attorney Ann E. Bushmiller of Washington, D.C., cardiologist Colin M. Fuller of Verdi, Nev., author and businesswoman Linda Gramatky Smith of Westport, Conn., and businessman Bruce E. Stangle of Cambridge, Mass., have been appointed to serve on the bicameral board of trustees at Bates College, announced President Donald W. Harward.