Bates in the News: Oct. 9, 2015
Andy Kageleiry '12
The Lewiston Sun Journal reported on a campus talk by Andy Kageleiry '12, a senior analyst with the consulting firm Analysis Group, which was hired by the NFL Players Association to support the appeal of New England quarterback Tom Brady's four-game suspension.
The NFL had tried to suspend Brady for allegedly being part of a scheme to use intentionally deflated, and thus easier to handle, footballs last season, specifically in a Jan. 18 playoff game vs. the Indianapolis Colts.
Brady and the NFLPA won the appeal, as we know.
And while U.S. District Court Judge Richard M. Berman's ruling to vacate the suspension did not address whether or not the balls were tampered with, the experts put onto the case by Analysis Group, according to the Sun Journal story, did offer an answer.
They "were able to demonstrate, through statistical reasoning, that the Patriots balls may have shown less PSI mainly because their balls were tested minutes — and possibly several minutes — before the Colts' balls were examined."
The story quotes Kageleiry, a magna cum laude economics major, saying that the whole experience was "kind of a fun case. Kind of an unusual case."
Analysis Group's chairman and cofounder is Bruce Stangle '70, and the talk was sponsored by the Department of Economics.
---
Michael Lieber '92
Giving equal time to the other side of the line of scrimmage, Indianapolis native Mike Lieber '92 has created a line of "Deflatriots" gear.
The Indianapolis Star reports that "plenty of people loathe the New England Patriots. Plenty of them would love to rub DeflateGate in Tom Brady's face.
"But none, perhaps, have taken it to the extreme that Indy native Mike Lieber has — starting a full-fledged company whose mission statement is, as he puts it, 'to really tweak the Patriots.'"
Lieber, a lawyer and litigator in Chicago by day, partnered with fellow alumnus Quoc Tran '95 on the sideline business selling hats, T-shirts, and other gear that mocks the Patriots.
"I've been waiting 25 years."
Reporter Dana Hunsinger Benbow reports that the crucible of attending Bates also motivated Lieber.
As a Bates student, he was razzed by New Englanders "every time the Boston Celtics beat the Indiana Pacers or the Patriots beat the Colts."
Lieber tells her that "I've been waiting 25 years for my revenge and it's finally here."
---
Ross Brockman '11
Brockman, who cofounded Downeast Cider House, tells the Globe about his zeal to remain authentic as the company grows and as he can't be as hands-on as he once was.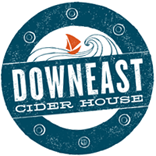 "It's weird the first time you have an employee. I was like, 'I don't know if I trust someone else to sweep the floor. I do it certain way."
Still, he and the company want to keep it real.
"The typical picture on social media of, like, a can of cider on the beach — that's boring. It's not us," he tells the Globe. "I'd rather hear an inside story about the company or see something real. I hate lying to people. It feels disgusting to be corny. Sometimes it gets us into trouble, because I'm too honest and I say too much, but that's just my personality."
In 2014, the Downeast leadership — Tyler Mosher '11, Brockman, and his brother Matt '08  — were named to the Forbes 30 Under 30 list in the Food and Wine category. Based in Charlestown, Mass., the company recently announced it would open a new production facility in East Boston.
---
Rebecca Fraser-Thill
Advice for budding entrepreneurs on how to face criticism includes a tip from psychology faculty member Rebecca Fraser-Thill, director of program design for the Purposeful Work initiative at Bates.
Fraser-Thrill tells Huffington Post blogger Kenny Kline that the people who most dread being criticized are often the quickest to judge other people. So if you're less focused on being critical of others, their criticism will have less impact on you in general.
---
Nick Mazuroski '09
Nick Mazuroski and a business partner founded the year-old Rwanda Bean Co., a coffee bean wholesaler.
Portland Press Herald video reporter Susan Kimball says that "by buying coffee beans directly from a farmer's cooperative in the western Rwandan province of Karora, they cut out the middleman coffee broker and pay the farmers more."
Kimball notes that Mazuroski and his partner and friend Mike Mwenedata, a survivor of the 1994 genocide in Rwanda who came to the U.S. in 2009, have also "pledged to return 50 percent of the company's profits to the farming community to support local schools, health care, and clean water."

---
Jay Hartshorn
Boston Globe reporter Marvin Pave interviews Jay Hartshorn, head coach of women's cross country and track and field. Hartshorn grew up in Lexington, Mass., where her father, Bob Hartshorn, a longtime boys' soccer coach at Lexington High, is in the Massachusetts High School Soccer Coaches Hall of Fame.
She tells Pave that "I loved watching soccer with my dad when I was little, and he had a unique, fun style of coaching that I definitely inherited."
---
James Reuter '75
The Bethel Citizen writes about two local bicyclists including Jim Reuter '75, in the 2015 Paris-Brest-Paris Randonneur.
The PBP attracts some 6,000 bicyclists, who ride more than 1,230 kilometers over four days. Reuter tells the newspaper that some of the strongest participants were the oldest.
"The oldest finisher was an 80-year-old Frenchman," he tells the paper, adding that "I think, especially for endurance events, being older is only an asset. You gain so much wisdom as you age, and you come to know your own body better, and what it can do."
---
Bates and Koru
First Round Review, in an article advising firms to look past traditional markers like GPA in their hiring practices, shares a telling anecdote about a Bates graduate who was just OK on paper but turned out to be a great hire.
The article, "Hire a Top Performer Every Time with These Interview Questions," quotes Kristen Hamilton, the co-founder and CEO of Koru, an immersive business-training program designed for young job seekers that Bates partnered with in 2014.
The article's premise is that promising job candidates often turn out to be paper tigers, so "it's time to rethink what qualities actually make someone a great employee."
Hamilton tells the story of the Bates alumnus who worked with Koru. A rhetoric major with no business experience, he had lived in the woods on his own wits "but he wouldn't have known that he could translate that into something that would be exciting for a software company."
After completing Koru's training program and learning how those experiences and his liberal arts education can be marketable job skills, he is now in sales at Smartsheet, "and he's nailing it," the article says.
---
Jimmy Lathrop '94
In a Q&A with the Brooklyn Daily Eagle, Jimmy Lathrop talks about the joys and pressures of solo practice in the Park Slope neighborhood.
A litigator, his areas include real estate, foreclosure defense, elder law, guardianship proceedings and landlord/tenant issues. He likes the fast pace of his work. "Anywhere else you'd be like a Ferrari stuck in traffic," he says.
"Here you hit the ground running. There is no shortage of people with problems in Brooklyn so there is never a lack of work. It's a real thrill because you can spend every day in court on trial going full speed as much as you want."
Lathrop has been recognized for his pro bono work from the Brooklyn Bar Association and received a Distinguished Service Award from the BBA in 2011.
View Comments