Veterans Day Exhibit and Resources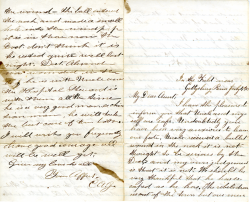 The Muskie Archives houses materials relating to Bates Veterans from most major conflicts, and in honor of Veterans Day our Archives Supervisor Elaine Ardia has put together an exhibit of selected materials in the case outside our offices, as well as this list of resources for anyone wishing to do further research.
Our exhibit includes Civil War correspondence, such as this letter from Charles Garcelon, Second Lieutenant in the 16th Maine Infantry.
---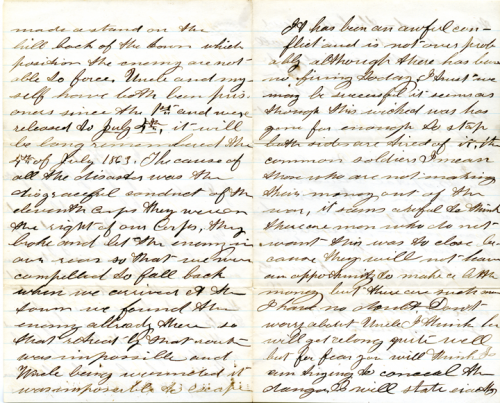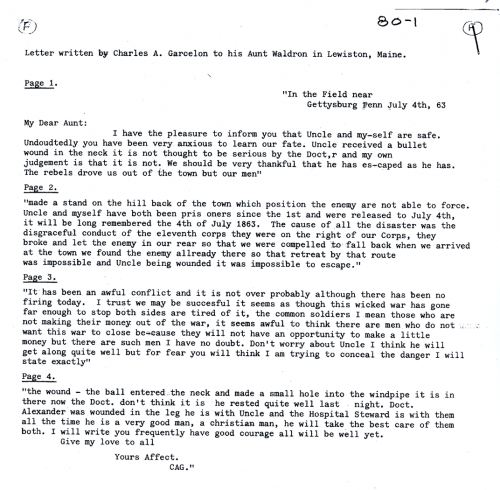 One of our World War I selections is a photograph of the Bates College Student Army Training Core drilling in front of old Gym: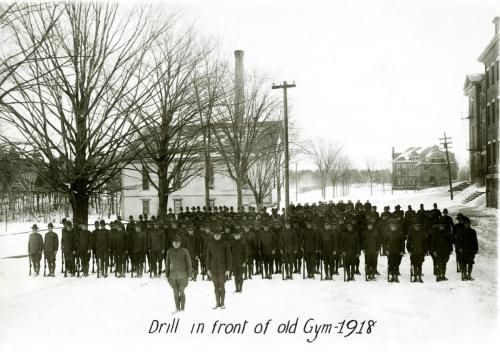 From World War II, we have a copy of the "Squall" newsletter of the Bates College Navy V-12 unit: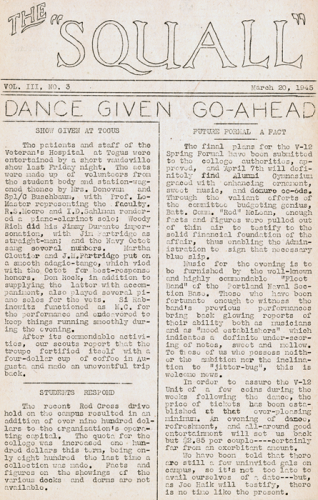 This post will serve to supplement our onsite exhibit with materials from more recent conflicts.
A search of the Bates Student, archived issues of which are now online (up to 1980,) turns up some items of interest.
Students were supportive of Vietnam veterans entering Bates with the necessary standing to secure off-campus housing: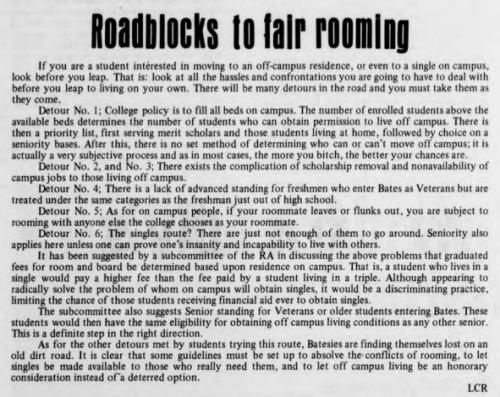 In addition, Bates offered a short term course for students interested in working at the Veterans Hospital at Togus, Maine: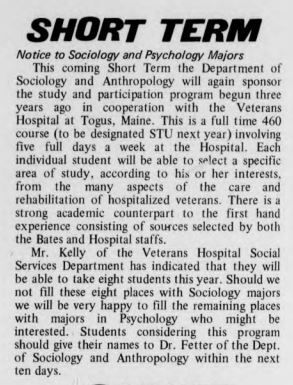 Bates' own Ed Muskie also supported expanded federal support for Vietnam veterans as a United States Senator.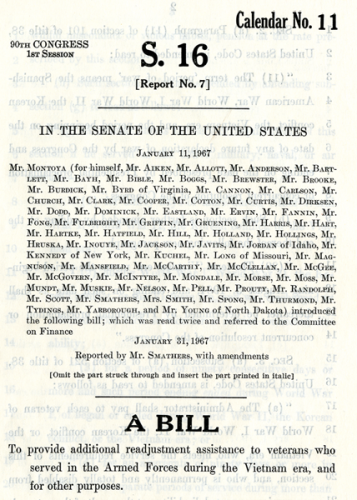 Finally, a search of our archived copy of the Bates website brings up this story about two Bates students, one a Marine veteran who served in Afghanistan and another who grew up in Afghanistan.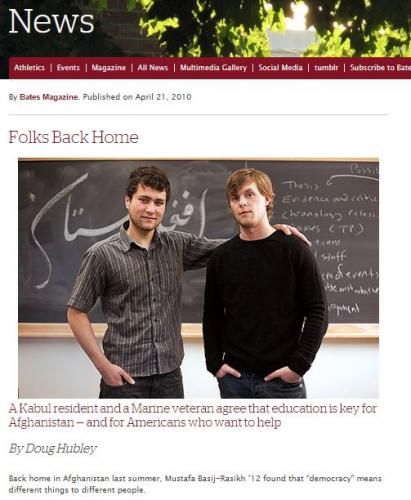 The Edmund S. Muskie Archives and Special Collections Library thanks all veterans for their service.