Home
Wellness at Bates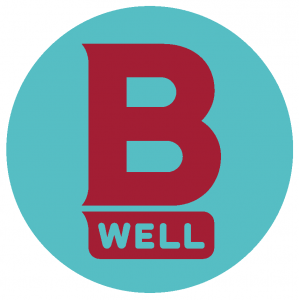 The B-Well program was created in 2007 and strives to provide encouragement, motivation and education for the Bates community. Wellness is the process of being aware of and actively working towards better physical, mental, and emotional health. Bates strongly values healthy community members! B Well offers free fitness classes such as yoga, fitness boot camps, aquatic classes and more. The program also facilitates campus wide activity challenges,  free health coaching, diabetes prevention programming and tobacco cessation opportunities. To learn more about these and much more, contact Mike Milliken, Wellness program manager, at 207-753-6936 or mmillike@bates.edu
Earn your 2019 Salad Bar Sticker "Proactive about Prevention"
This year, B-Well is encouraging the Bates community to be proactive about prevention and be a savvy consumer of health care.  There is tremendous value in having and building a relationship with a Primary Care Physician (PCP).  Additionally, knowing your numbers (such as fasting glucose, blood pressure, cholesterol, BMI) help both you and your PCP treat and prevent potential risks to your health.  The salad bar sticker challenge this year is to 1.) Have a Primary Care Physician and to 2.) Get an Annual Physical.  Anyone who has a PCP and has had an annual physical within the past year will be eligible to receive the salad bar sticker.
To sign up for you sticker you must accurately complete the form found here: https://goo.gl/forms/pmFpg3CG61YBVImy1
Once the form has been completed.  You can get your 2019 salad bar sticker thru the cashier at den (just give them your name).  The new sticker will go into effective on February 15th, 2019.
Need Help finding a PCP?  Click here to view instructions of finding a Doctor.
Move Well
Movement is one of the broadest sweeping behaviors one can do to improve quality of life!  The B Well program is here to promote and support you in creating / maintaining a movement practice.
Sign up for Wellable, our online wellness platform:  https://app.wellable.co/batesbwell
Connect a smart tracking device such as a Fitbit or Garmin
Join team or individual movement challenges to stay motivated to move more
Participate in additional challenges promoting Gratitude,  Mindfulness, and Sleep
Earn prizes for participating!
Group Fitness Classes
Onsite fitness classes are free to all staff, faculty, spouses / partners (just need Bates ID).  Click here to view the exercise calendar
Fitness Facilities (click here to view all Bates Fitness Facilities)
Fitness Facility Hours found here: https://www.gobatesbobcats.com/building-hours
Facilities are free to all Faculty and Staff.  Must bring your Bates ID and scan in upon arrival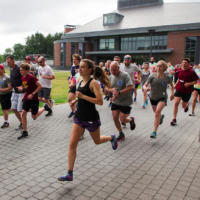 Personal Training & Exercise Information
Have any questions?
Mike Milliken
Wellness Program Manager
mmillike@bates.edu
207-753-6936