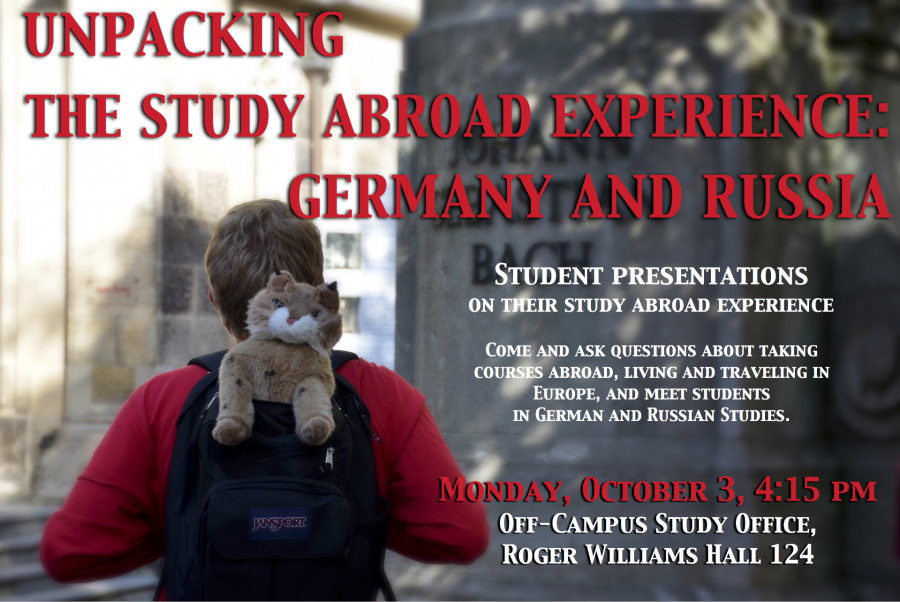 Unpacking the Study Abroad Experience: Germany and Russia
Monday, October 3, 2016 — 4:15pm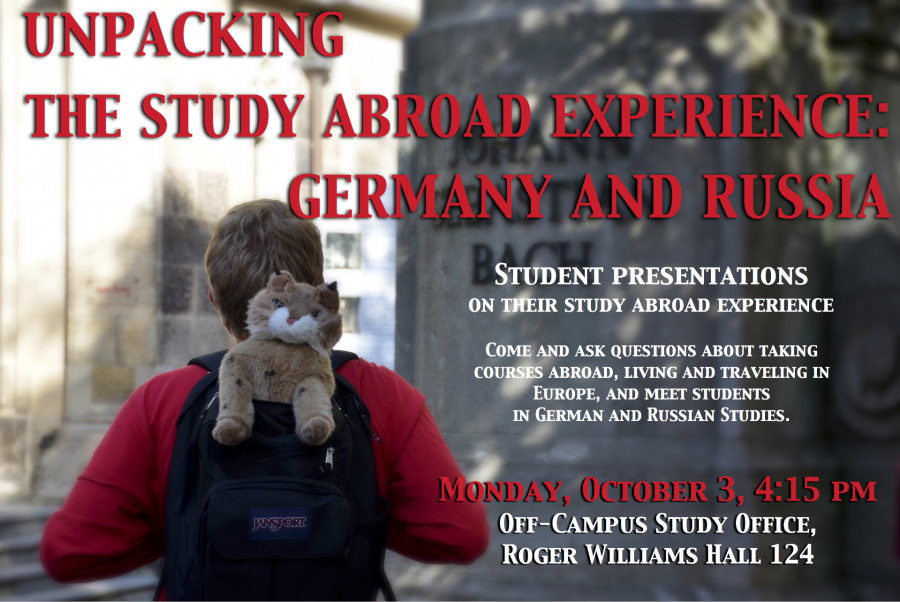 Please join us on Monday, October 3, at 4:15 pm, to share experiences and useful information on study abroad in Germany and Russia. 
Our students learned a lot during study abroad in the 2015-2016 academic year and would like to share their knowledge and information to support other students who are planning or getting ready for study abroad. 
Come and ask questions about taking courses abroad, traveling and living in Europe, and meet students in German and Russian Studies!
Students presentations on their study abroad experience will follow the reception in the Off-Campus Study library, Roger Williams 124.