Pre-Break Thesis Help – Tues., Nov 19, 6-8pm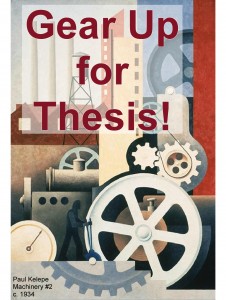 Thesis-writers:
Gear up for Thanksgiving break with practical pointers for safely storing your thesis files, formatting your manuscript and table of contents, managing your bibliography and citations, and more. Bring your laptop and questions to Ladd Tuesday November 19 from 6 to 8 pm.
Staff from Research, Help Desk, and Writing at Bates will be there for hands-on help.