CBB Request has Moved!!!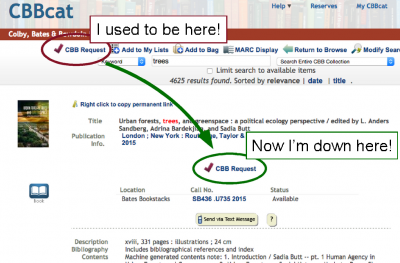 Requesting items from Bowdoin and Colby has just gotten easier!
To make CBBcat requests more intuitive, we've moved the "CBB Request" link from the top of the CBBcat results page to a spot within the item information.  We think this will make the process of requesting materials from our sister libraries less confusing.  We hope you agree.  Let us know what you think!