Chronicle of Higher Education link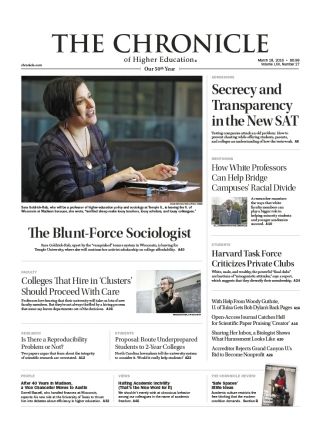 Use our link for easiest access.
If you go directly to Chronicle.com and don't use our library link, then you'll need to create an account with them by using your campus e-mail address.
Besides being also available on mobile devices and with an ipad app,our campus site license grants you access to all of premium articles and resources. View this flyer for more information.