Migrate Your Bates G Suite Content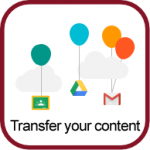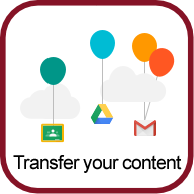 As a graduating Senior, you are probably well aware that your Bates Username and Password will Expire on Saturday, June 1, 2019, and access to your Bates G Suite Account will be deleted on Monday, June 1, 2020 (i.e. one year after you graduate).
But did you also know you can easily transfer your Bates Gmail, Google Docs you own, and documents in your My Drive folder?
For a list of options and how to go about this, check out this helpful How To guide from the Bates Computer Help Desk.