MaineCat borrowing has resumed
Ladd Library is happy to share that MaineCat service has resumed. Bates College patrons can now use MaineCat to request materials from libraries across the state. We had temporarily suspended this service during our transition to the new LibrarySearch platform, but this disruption is now behind us.
Bates users who discover materials that are not held in the CBB consortium collections, but that do have holdings in MaineCat, will see a link in LibrarySearch to request MaineCat materials.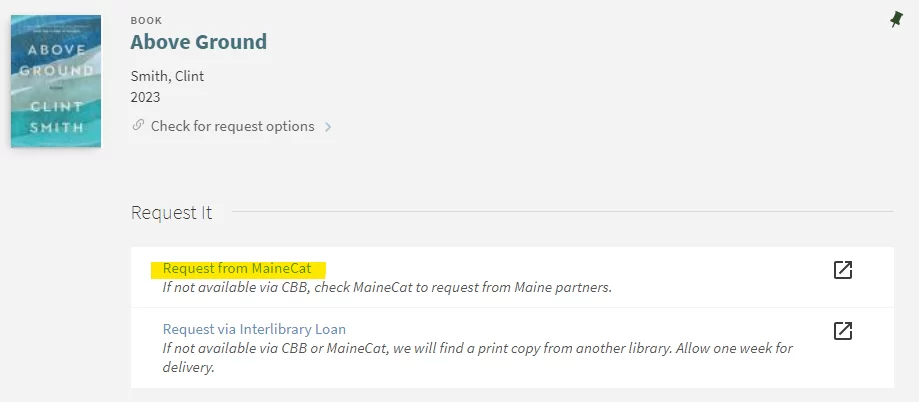 This link will bring users to matching titles in the MaineCat catalog, where users can complete their requests. Alternatively, users can search directly using the MaineCat catalog and place requests there for any materials they wish to borrow.

To complete the request, users should follow the request this item link, select Bates as their Home Library and log in with their full name and user id number.
Requested materials will be delivered to Ladd Library in around 2-5 days. Users will receive an email when items are available for pick up.
It is important for users to first try CBB Request to see if a copy is available from Colby or Bowdoin. Items requested through MaineCat, even if they come from Colby or Bowdoin, will have a shorter borrowing period than if CBB Request is used.
Patrons with questions or requests for help with MaineCat can contact Wesley Mech, Resource Sharing Coordinator at 786-8322 or email wmech@bates.edu for assistance.