Faculty from Columbia, Yale law schools to speak on economics, civil rights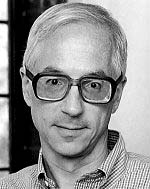 On successive evenings in February, Bates College presents two lectures by noted scholars from the law schools at Columbia and Yale universities. Both events are open to the public at no cost.
Alan Schwartz, Sterling Professor of Law at Yale Law School and a member of the Bates class of 1961, offers a talk titled The Economic Rationality Assumption and Its Challengers at 7:30 p.m Wednesday, Feb. 1, in the Edmund S. Muskie Archives, 70 Campus Ave. Sponsored by the College Key Distinguished Alumni in Residence Program, the lecture is part of a three-day residency at Bates that will bring Schwartz together with faculty and students in a variety of settings.
Patricia Williams, James L. Dohr Professor of Law at Columbia Law School, gives a lecture titled Reconstructing Civil Rights for an Uncertain Future at 7:30 p.m. Thursday, Feb. 2, in the Bates Chapel, College Street. A reception follows. The event is presented by the Bates College Lecture Series.
For more information about both events, call 207-786-6255.
In addition to the public lecture, Schwartz's Bates residency will include dinners with students and faculty, participation in classes and consulting with students through the career services office. The residency is made possible by the College Key, which honors Bates students and alumni for academic and extracurricular performance, service to the community and strength of character.
Schwartz, who earned a bachelor of science degree in physics at Bates, was a member of one of the two Bates teams that in 1961 pulled off seven straight victories on television's "College Bowl" quiz show, retiring without a loss as the winningest undefeated school in the history of the 1959-1970 program.
He earned his law degree at Yale and has taught there since 1987. His scholarly interests include commercial law, corporate finance, contracts, product liability, consumer protection and bankruptcy. He joined the Yale law faculty from the California Institute of Technology, where he was professor of law and social science, and from the University of Southern California Law Center, where he was Maurice Jones, Jr. Professor of Law.
Schwartz's books include Payment Systems and Credit Instruments (with C. Gillette and R. Scott; Foundation Press, 1996) and Foundations of Contract Law (with R. Craswell; Oxford University Press, 1994).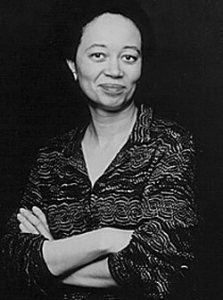 A member of the Columbia Law School faculty since 1991,Williams centers her teaching and research on issues of race and gender. For the magazine The Nation, she writes the column "Diary of a Mad Law Professor," covering race, gender, the law and other topics.
Williams' books include The Alchemy of Race and Rights: A Diary of a Law Professor (Harvard University Press, 1991), The Rooster's Egg: On the Persistence of Prejudice (Harvard, 1995) and Seeing a Color-Blind Future: The Paradox of Race (Farrar, Straus and Giroux, 1998).
A native of Boston and a graduate of Wellesley College and Harvard University Law School, Williams practiced as a deputy city attorney for the city of Los Angeles and as a staff lawyer for the Western Center on Law and Poverty, in California. She has served on the faculties of the law schools at the University of Wisconsin, City University of New York and Golden Gate University. She is a recipient of a MacArthur Fellowship, commonly known as a "genius award."
View Comments