Bates to stage Ted Hughes adaptation of Euripides' 'Alcestis'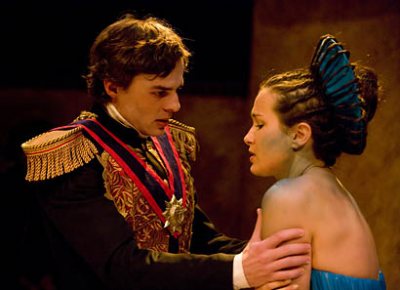 Martin Andrucki, Charles A. Dana Professor of Theater, directs the Bates College theater department production of Alcestis, Euripides' tragedy about a king, doomed to die, who offers up his wife in his place. Performances take place at 7:30 p.m. Fridays and Saturdays, March 6, 7, 13 and 14, and at 2 p.m. Sundays, March 8 and 15, in Gannett Theater, Pettigrew Hall, 305 College St.
Admission is $6 general admission and $3 for Bates faculty and staff, senior citizens and non-Bates students. For more information, please call 207-786-6161.
First produced in Athens in 438 B.C., Alcestis is the oldest surviving work by the Greek playwright Euripides. The play follows the death of Alcestis, sacrificed by her husband and brought back from the dead by Hercules.
The Bates cast performs a shortened version of the translation-adaptation of the play created by Ted Hughes in 1999. A famous poet, as well as children's writer and operatic librettist, Hughes' translations of ancient drama also included The Oresteia of Aeschylus and Seneca's Oedipus.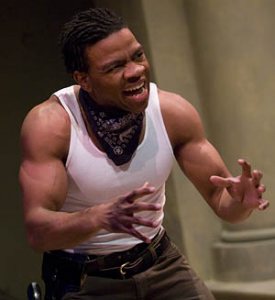 Alcestis is widely recognized as a tragicomedy, addressing serious issues but ending happily. "It is a play that spans a gamut of feelings, from tragic loss to farce to romance," says Andrucki. "It's a play about young people grappling with death, a subject keenly relevant to college students."
Alcestis' death creates disharmony in the court of her husband, Admetos. When his friend Hercules arrives and no one wants to tell him of the tragedy, drunken revelry and a fight with Death ensue. Eventually, Hercules brings Alcestis back from the dead, resulting in a story both heartwrenching and thrilling.
Euripides is thought to have written at least 95 plays, though only 18 survive. Known primarily for his portrayals of strong female leads and intelligent lower classes, Euripides used his plays to satirize heroes of Greek mythology, including, in this case, Hercules.
"The play is full of compelling moments," Andrucki says. "Death's violent encounters with Apollo and Hercules; the heartbreaking farewell scene between Admetos and Alcestis, the wife who has chosen to die for her husband; and the miraculous conclusion, when Death is temporarily vanquished."
"People will find the production excitingly modern in a variety of ways, but we respect the classical vision of Euripides," he continues. "We have a chorus, gods and heroes who are engaged in a universal conflict: the struggle to find meaning in the face of death."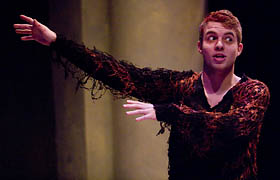 View Comments