Pulitzer-winning novelist Diaz to speak in Multicultural Center event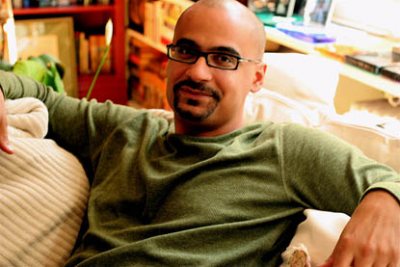 Junot Díaz, whose novel The Brief Wondrous Life of Oscar Wao won the 2008 Pulitzer Prize for fiction, offers a lecture at 4:30 p.m. Friday, March 20, in the Benjamin Mays Center at Bates College, 95 Russell St.
Part of the Arturo Schomburg Afro-Latino Speaker Series at Bates, sponsored by the Office of Multicultural Affairs, this event is open to the public at no cost. For more information, please call 207-786-8376.
Oscar Wao (Riverhead, 2007), Díaz's first novel, also won the National Book Critics Circle Award for best novel of 2007. Through the eyes of Oscar's roommate Yunior and Oscar's sister Lola, the book tells the story of Oscar Wao (meant to be a Spanish pronunciation of Oscar Wilde), an overweight Dominican science fiction geek.
The novel twists and turns through decades of history, chronicling both the political state of the Dominican Republic and the diaspora of its people into the U.S. It examines the repercussions of a curse on Oscar's family for thinking negative thoughts about Rafael Trujillo, who ruled the Dominican Republic as a dictator from 1930 until his assassination in 1961.
Oscar Wao received glowing reviews and appeared on more than 35 best-of-the-year book lists. Time Magazine called it "astoundingly great" and The New York Times described it as "funny, street-smart and keenly observed … it unfolds from a comic portrait of a second-generation Dominican geek into a harrowing meditation on public and private history and the burdens of familial history."
Díaz spent 11 years writing Wao's tale. Oscar's family bears a striking similarity to Díaz's own, the author has said, experiencing the immigrant struggles of assimilating into a new culture while clinging to an older one.
Díaz is the Rudge and Nancy Allen Professor of Writing at MIT, where he has worked since 2003, and is an associate professor in the Program in Writing and Humanistic Studies. He is the author of Drown (Riverhead, 1997), an acclaimed collection of short stories focusing on the young protagonist's youth in the Dominican Republic and his struggles at adapting to life in New Jersey.
The Arturo Schomburg Afro-Latino Speaker Series at Bates highlights contemporary Afro-Latin scholars and artists who focus on such topics as identity, politics, culture, literature and history. The series honors Arturo Alfonso Schomburg, a prominent Puerto Rican historian, writer and activist of the early 20th century.
View Comments