Horror films, human rights, world religions at issue in Bates lecture series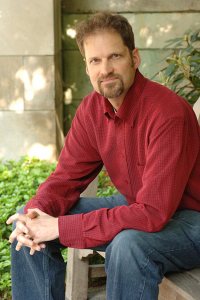 The politics of horror films, the intersection of human rights and international development, and an overview of world religions come under discussion in three lectures at Bates College during March.
Jason Middleton, assistant professor of English and film and media studies at the University of Rochester, offers a talk titled American Horror Cinema in the "Age of Terror": Reading the Politics of Eli Roth's "Hostel" at 7 p.m. Monday, March 8, in the Keck Classroom (G52), Pettengill Hall, 4 Andrews Road (Alumni Walk).
A professor of international humanitarian studies at Tufts University, Peter Uvin addresses the topic When Development Practitioners Care About Human Rights, What Do They Do Differently? at 5 p.m. Monday, March 15, also in the Keck Classroom.
Stephen Prothero, author of bestselling books about religion, gives the lecture The Work of Doing Nothing: Wandering in the World's Religions at 7 p.m. Wednesday, March 24, in Chase Hall Lounge, 56 Campus Ave.
The events are sponsored by the Bates Lectures Committee and are open to the public at no cost. For more information, please contact this adaugero@bates.edu.
Middleton will analyze contemporary American horror film in the geopolitical context of the recent Bush administration's "war on terror." He will focus on the 2003 film Hostel, which initially presents a critique of American aggression and cultural arrogance, Middleton says, but ultimately justifies American violence in a manner resonant with the policies of the Bush administration.
While it might be tempting just to dismiss such films as egregious examples of sadism and exploitation, Middleton believes, the confluence of their popularity with the outrage they often provoked demands a kind of critical attention that has been applied to their progenitors — slasher horror and exploitation films, and pornography.
Middleton co-edited the collection Medium Cool: Music Videos from Soundies to Cellphones (Duke University Press, 2007). He is also an experimental filmmaker.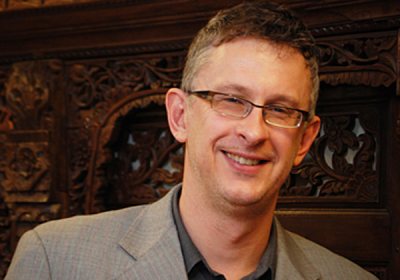 At Tufts, Uvin is also the director of the Fletcher School's Institute for Human Security, which promotes research and education at the intersection of humanitarianism, development, human rights and conflict resolution. His book Human Rights and Development (Kumarian Press, 2004) advocates a rights-based approach to development. Uvin shows how development practitioners can surmount tough ethical and human-rights obstacles they encounter.
His 1998 book Aiding Violence: The Development Enterprise in Rwanda (Kumarian Press, 1998) made the bold, influential argument that development aid was complicit in the structural conflicts that resulted in the 1994 genocide in Rwanda.
Prothero is professor of religion at Boston University and the author of several books including American Jesus: How the Son of God Became a National Icon (Farrar, Straus & Giroux, 2003) and The New York Times bestseller Religious Literacy: What Americans Need to Know (HarperOne, 2007).
He has commented on religion for National Public Radio and major television networks, and has been a guest on "The Daily Show" and "The Oprah Winfrey Show." A regular contributor to The Wall Street Journal and USA Today, he has written for The New York Times Magazine and New York Times Book Review, Slate, Salon, The Washington Post, the Los Angeles Times and The Boston Globe.
View Comments