Global Lens series continues with Algerian film 'Masquerades'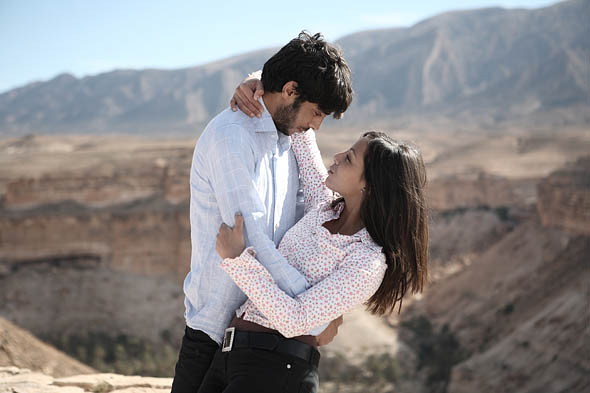 The Global Lens series of films from around the world continues at Bates College with Masquerades by Algerian director Lyes Salem, showing at 8 p.m. Friday, Oct. 8, and 6 p.m. Monday, Oct. 11, in the Ronj, Bates' student-run coffeehouse, 32 Frye St.
Hosted by the Bates College Museum of Art, the series continues on Fridays and Mondays throughout the fall. Admission is $5. Made in 2008, Masquerades is in Arabic with English subtitles (92 min.). For more information, please contact 207-786-6135 or this olinarts@bates.edu.
The Global Film Initiative produces the series in an effort to promote cross-cultural understanding through the medium of cinema by showing little-known, skillfully made independent films to American audiences. The initiative believes that "a powerful, authentic narrative can foster trust and respect between disparate cultures and mitigate the social and psychological impact of cultural prejudice."
After working for much of his life as a gardener in a dusty Algerian village, Mounir dreams of improving his family's fortune and gaining a measure of respect by marrying off his narcoleptic sister, Rym, to a "real gentleman." However, Rym has other plans — she dreams of marrying Mounir's best friend, Khliffa, who has secretly courted her for years.
When Mounir lashes out at village gossip with a fib that he has promised Rym to a wealthy outsider, she comes out of her sleepy stupor to embrace the rumor and press her real betrothed into action.
Beautifully brought to life by a memorable cast, this heartfelt comedy is Salem's first feature film. His second short film, Cousines, received France's Cesar award for Best Short Film in 2005. He has acted in a number of films, including Alex, Banlieue 13 and L'Ecole de la Chair.
View Comments