Poets from around the globe to read at 'Translations 2010' festival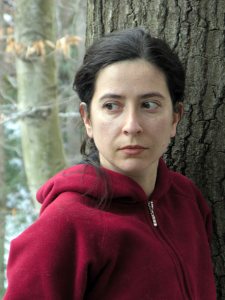 Presenting five nights of readings by poets from Europe, Asia, Africa and the Americas, the festival Translations 2010: Cross-Cultural Awareness Through Poetry takes place at Bates College Nov. 7-11.
Introduced by members of the Bates languages faculty, eight poets will read from their work in the original languages with translations projected simultaneously for listeners. Each reading takes place at 7 p.m., and the entire festival is open to the public at no cost. It is made possible by a grant from the Mellon Innovation Fund and support from the language departments and the Office of the Dean of the Faculty.
For more information, please contact 207-786-8293 or this gdumais@bates.edu.
Here's a festival schedule, followed by more information about the poets.
Sunday, Nov. 7: Franco-American poet Susann Pelletier and Somali poet Omar Ahmed read their poetry in Chase Hall Lounge, 56 Campus Ave.
Monday, Nov. 8: Emeric de Monteynard (France) and Cristián Gómez Olivares (Chile) read in the Muskie Archives, 70 Campus Ave.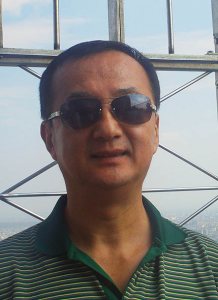 Tuesday, Nov. 9: Readings by Ana Merino (Spain) and Lothar Quinkenstein (Germany), also in Muskie.
Wednesday, Nov. 10: Guangxin Zhao (China) and Irina Mashinski (Russia) read at Muskie.
Thursday, Nov. 11: The festival concludes with a gathering of all participating poets in Chase Hall Lounge.
About the festival
The festival is the brainchild of Claudia Aburto Guzmán, associate professor of Spanish at Bates. Her goal is to highlight the potential of poetry, and particularly the role of translation, for expanding and shaping our perceptions of other cultures.
Aburto Guzmán explains that she was inspired to produce the festival by a perception among some students that poetry had become irrelevant. She says, "I found this paradoxical since at the same time that students were pronouncing poetry dead, they were writing amazing examples of the genre in Spanish."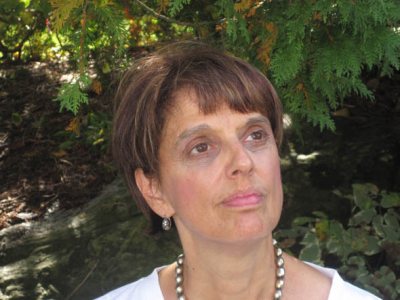 But Aburto Guzmán had recently participated in a poetry festival at another college, and that experience reminded her of the importance of seeing and hearing poets read their work in public. "Unless poetry has a performative element," she says, "the present generation can't perceive how appropriate and timely it can be for transmitting cultural change."
With the poets at the Bates event reading in their native languages, faculty and students will prepare most of the English translations that will be projected on a screen during the readings. "The act of translation is paramount to the communication process," Aburto Guzmán explains.
"The poets have been given carte blanche as to the content of their poetry. They write within their own cultural parameters, and we are not asking them to accommodate us or make it easier for us to understand their message."
About the poets
Pelletier, a Lewiston native, began writing poems when she was 11.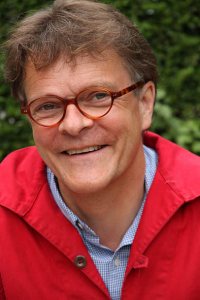 Her work expresses deep connections to the Franco-American community, as well as her vision of social justice and dignity. She has worked as a journalist, market gardener, college instructor and co-editor of a progressive monthly, and her work has been published in anthologies, literary journals, chapbooks, and political and environmental magazines around the world. Pelletier is working on a book-length collection of poems titled What We Gather in November.
Ahmed grew up in Somalia and worked for the Ministry of Education there. He lived in Lewiston for a time, working for the city social services department, and is now a freelance writer in Arizona. His most recent play, Love in the Cactus Village, was produced by L/A Arts and performed in Auburn in 2003.
He is working on a novel about a peaceful village destroyed by civil war. With a master's degree in leadership and organizational studies, Ahmed is a Somali elder and has co-authored papers on substance abuse and mental issues among Somali refugees.
De Monteynard lives in Paris, but does the majority of his writing in Normandy, inspired by the sea. His six books of poetry include Aux Arbres Penchés (To Bending Trees; L'Arbre à Paroles, 2006), which received the Amélie Murat Prize in 2008.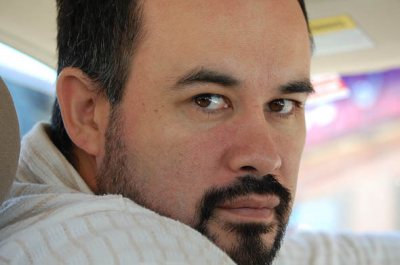 Assistant professor of Spanish at the University of South Dakota, Gómez Olivares is a poet, translator and critic. His published work includes Homenaje a Chester Kallman (A Tribute to Chester Kallman; Luces de Gálibo, 2010) and Malditos latinos, malditos sudacas (Dammed Latinos, Dammed South Americans; El Billar de Lucrecia, 2009), an anthology of Spanish American poetry that he co-edited with Mónica de la Torre. He has received several awards.
Associate professor of creative writing in Spanish and an assistant professor of Spanish at the University of Iowa, Merino has published six books of poetry, a youth novel and a scholarly book on comics. Her poetry has been translated into several languages, has received several awards and is included in more than 20 collections. Merino's seventh book of poetry, Curación, will be published this fall.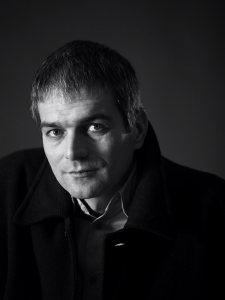 Quinkenstein was born in Bayreuth, Germany, and grew up in the Saarland, along the French border. He has lived in Poland since 1994, and in 1999 began teaching German at Adam Mickiewicz University in Poznan, where he also completed his doctorate. His poems, short stories and translations from Polish have been published in various publications, most recently the poetry volume, Beim Stimmen der Saiten (While Tuning the Strings; Geistkirch Verlag, 2007).
A bilingual poet and translator, Mashinski was born in Moscow and immigrated to the United States in 1991. She is the author of seven books of poetry and winner of several prestigious Russian national literary awards. Her poetry has been translated into several languages including Serbian, Italian, English, Spanish and French, and is often featured in leading literary periodicals and anthologies in Russia and abroad.
Zhao majored in English language and literature at the Jiangsu Teacher's Training College in Suzhou, and later taught at the U.N. Language Program of Beijing Foreign Studies University. Zhao draws from the aesthetics of old-style Chinese poetry.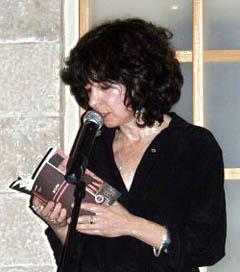 View Comments