Global Lens series continues with Iranian film 'My Tehran for Sale'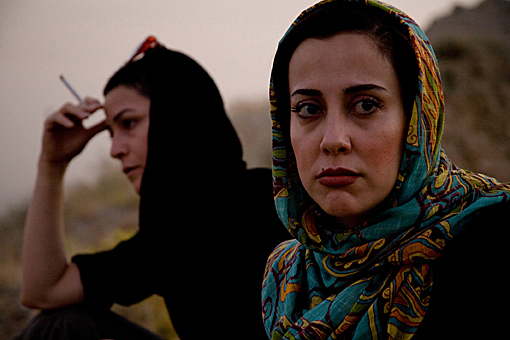 The Global Lens series of films from around the world continues at Bates College with My Tehran for Sale by Iranian director Granaz Moussavi, showing at 8 p.m. Friday, Oct. 29, and at 6 p.m. Monday, Nov. 1, at the Ronj, 32 Frye St.
Hosted by the Bates College Museum of Art, the series continues on Fridays and Saturdays throughout the fall. Admission is $5. Made in 2009, My Tehran for Sale is in Farsi and English with English subtitles (97 min.). For more information, please contact 207-786-6135 or this olinarts@bates.edu.
The Global Film Initiative produces the series in an effort to promote cross-cultural understanding through the medium of cinema by showing little-known, skillfully made independent films to American audiences. The initiative believes that "a powerful, authentic narrative can foster trust and respect between disparate cultures and mitigate the social and psychological impact of cultural prejudice."
In this riveting insider's perspective on life in Iran's capital city, Marzieh — a terminally ill actress — wearily relates her desperate quest for political asylum through a series of interviews with an unsympathetic government official. Set against the backdrop of Tehran's thriving arts culture, and framed through a series of artful and dramatic flashback sequences, Moussavi boldly registers the trials of a modern woman struggling to flourish in Iran's contemporary political climate.
Marzieh recounts her struggle to work as an actress under Iran's current regime, her hope for a future ultimately dashed by the devastating discovery of her illness, and her need to "escape" the only home she has ever known.
Born in Tehran, in 1974, Moussavi is the author of four collections of avant-garde poetry and has directed and edited several short films and documentaries. She received a degree in screen studies from Flinders University and a postgraduate degree in film editing from the Australian Film Television and Radio School. My Tehran for Sale is Moussavi's first feature film.
View Comments