Richard Forde '75 appointed to Board of Trustees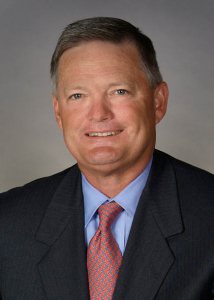 Bates College President Elaine Tuttle Hansen has announced the appointment of Richard H. Forde '75  as one of five new members of the college's Board of Trustees.
Forde, of Simsbury, Conn., is chief investment officer of the global health service company CIGNA Corp., conducting investing activities through CIGNA Investment Management (CIM), responsible for all of CIGNA's invested assets, today approximating $18 billion. CIM invests in a range of asset classes including private placements, public instruments and real estate including equity and debt.
He joined CIGNA in 1977 as a private placement analyst specializing in the healthcare, finance and technology sectors. His subsequent positions within CIGNA have included senior managing director of CIGNA's portfolio and public securities division; president and chairman of the CIGNA mutual fund group and president of CIGNA International Investment Advisors, Ltd., responsible for all of CIGNA's international investment activities.
Forde is a Phi Beta Kappa economics graduate of Bates, and earned a master's degree in management from Northwestern University. He is a chartered financial analyst and a member of the Hartford Society of Financial Analysts. He and his wife Theresa, formerly a senior vice president at Massachusetts Mutual Life Insurance Co., reside in Simsbury, Conn. Forde has four adult children.
View Comments