South Florida Gay News profiles hammer champ Keelin Godsey '06
South Florida Gay News columnist Dan Woog profiles two-time NCAA champion hammer thrower Keelin Godsey '06, a biological woman who since senior year at Bates has lived as a transgender male.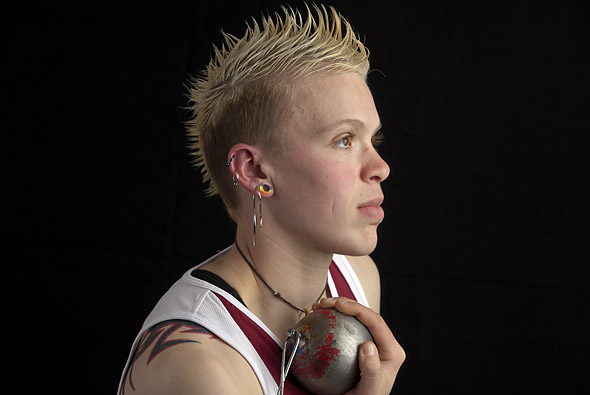 Woog chronicles Godsey's experiences at Bates, noting how Erica Rand, a professor of art and visual culture and women and gender studies, helped Godsey approach College officials about being identified as a transgender male while competing on the women's track team. (Godsey has never had hormone treatment or gender reassignment surgery, thus by NCAA rule competed as a woman, and continues to compete as a woman.)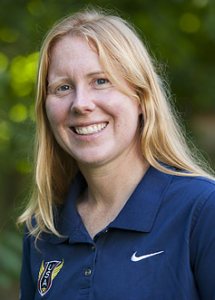 In turn, Godsey says that Bates track and field coach Jay Hartshorn "was awesome. She asked all kinds of questions about how she could support me. She made sure I didn't have to deal with any intrusions. She helped me talk to the team, and always stood up for me."
And, Keelin adds, "she never messed up my pronouns."
Godsey, who continues to compete at the upper levels of U.S. track and field, says "it's a hard choice not to transition." But for now, "I want to go as far as I can competitively." View story from the South Florida Gay News, Jan. 3, 2011.
View Comments