Arts Summit to offer panel, performance, campus 'arts crawl'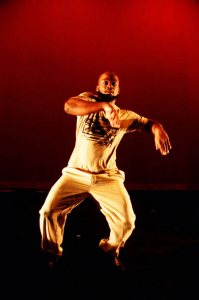 As part of an ongoing exploration of ways to connect to community audiences and enhance the campus environment for the arts, Bates College holds an "Arts Summit" Jan. 24-25 that includes events open to the public at no cost.
At 4:15 p.m. Monday, Jan. 24, in a presentation titled Artists in the Liberal Arts: Guest Perspectives, three visiting artists discuss their work and the value of the arts in a liberal arts education. A Q&A follows the presentation.
The artists are Lynne Conner, chair of the theater and dance department at Colby College; Amara Geffen, a professor of art at Allegheny College who focuses on environmental, economic and community themes; and Marc Bamuthi Joseph, a renowned spoken-word performer and hip hop dancer. The panel takes place in Schaeffer Theatre, 305 College St.
Staged readings from works by Joseph follow at 8 p.m. on Jan. 24, also in Schaeffer. His Word Becomes Flesh (2003) uses dance, poetry and music to document a pregnancy from a young single father's perspective. A work in progress, Red Black & GREEN: A Blues is a multimedia piece designed, the artist says, to "jump-start a conversation about environmental justice, social ecology and collective responsibility in the climate-change era."
Finally, in a related event later that week, Bates students and faculty present a variety of creative work in a campus "Arts Crawl" beginning at 5 p.m. Friday, Jan. 28. Modeled on downtown programs that feature a mix of performance and arts events, such as Portland's First Friday, the Bates Arts Crawl offers attractions at several stops around campus.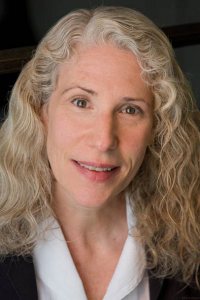 A map and schedule will be available. The Arts Crawl will be followed at 7 p.m. by the annual Asia Night of student performances, food and fashions in Schaeffer Theatre. For more information about the Arts Summit, please contact 207-786-6381 or nsalmon@bates.edu.
"The Arts Summit will reach both outward and inward to celebrate art within the liberal arts," says Kirk Read, associate professor of French and chair of the Bates Arts Collaborative, a group of faculty and staff charged with strengthening the arts at the college.
"Our guests, these respected and innovative artists, will enrich our discussions about connecting the arts on campus and in the broader community."
"We have invited these artists because of their experience creating art in academic settings, with all the inherent delights and challenges," adds Nancy Salmon, summit coordinator. "In addition, they are experts in using their artistry to connect with and build audiences.
"We're excited about the perspectives and opportunities they might expose here at Bates."
The college's renewed investment in the arts is one aspect of Choices for Bates, a collaborative college-wide strategic initiative, led by President Elaine Tuttle Hansen, that is also reinforcing diversity, collaborative learning and pedagogy in math and the sciences.
A playwright, director and scholar, Conner taught at Carnegie Mellon University and the University of Pittsburgh before coming to Colby. Her publications include Pittsburgh in Stages: Two Hundred Years of Theater (University of Pittsburgh Press, 2007) and In the Garden of Live Flowers, co-authored with Attilio Favorini (Dramatic Publishing Company, 2003).
Conner's research focuses on the history of audience behavior and psychology in order to guide cultural institutions toward more effective and inclusive participation practices.
Geffen, a ceramicist, sculptor and professor at Allegheny since 1982, is the director of the college's Center for Economic and Environmental Development, which involves Allegheny students with the local community through projects involving sustainability.
Known to local audiences from his work at the Bates Dance Festival, Joseph is a National Poetry Slam champion, Broadway veteran, GOLDIE award winner and inaugural recipient of the United States Artists Rockefeller Fellowship, which annually recognizes 50 of the country's "greatest living artists."
Descriptions of his work range from "electrifying" (Houston Chronicle) to "ever-elegant" (The Washington Post). In its review of Word Becomes Flesh, The New York Times called his work "eloquent . . . seamless . . . and remarkable."
View Comments