Oleanna explores sexual politics in academe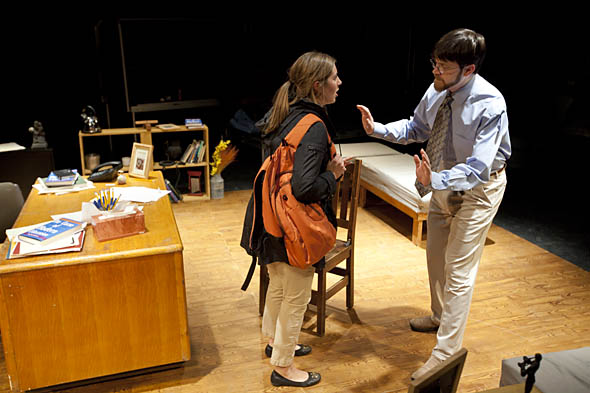 Known for its galvanizing, polarizing effect on audiences, David Mamet's 1992 play Oleanna depicts the struggle between a college professor and a student who accuses him of sexual harassment and thereby spoils his chances for tenure.
In a production directed by Elizabeth Castellano '12 of New Suffolk, N.Y., Mamet's highly charged story of sexual politics in the halls of academe is performed at 7:30 p.m. Thursday and Sunday, March 10 and 13, and at 2 p.m. Saturday, March 12, in Gannett Theater, 305 College St. Admission is free and first-come, first-seated. For more information, please call 207-786-8294.
The play is also a commentary on the Supreme Court confirmation hearings that put Clarence Thomas, Anita Hill and the issue of sexual harassment squarely into the public eye.
"Mamet takes on provocative issues," says Elizabeth Castellano '12, "and exposes not only individual frailties and conflicts, but also the corrupting influences of organized forces in society."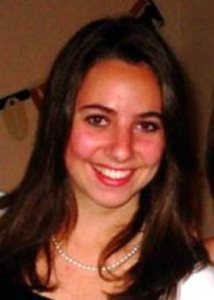 "It's my hope that these characters will spark debate."
Castellano is directing the piece as part of her coursework toward a theater degree.
The players are Zoe Donaldson, a senior from Mount Vernon, N.Y., and Brian Pfohl, an assistant in instruction in the psychology department who appears regularly on Bates stages.
View Comments