Nationally renowned figures in theater, dance to discuss their work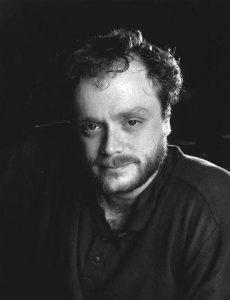 Christopher Akerlind, a Tony Award-winning stage lighting designer with ties to Maine's Portland Stage Company, and acclaimed ballet dancer Jacques d'Amboise visit Bates College in March to discuss their work.
Akerlind, who has worked on some 600 productions in theater, opera and dance, discusses his career at 4:15 p.m. Monday, March 14, in the Filene Room (Room 301) of Pettigrew Hall, 305 College St.
A renowned dancer for the New York City Ballet, a choreographer and the founder of the National Dance Institute, d'Amboise reads from his new book, I Was a Dancer, and discusses his career at 4:15 p.m. Wednesday, March 30, in the Edmund S. Muskie Archives, 56 Campus Ave.
D'Amboise's appearance is sponsored by the Bates dance program, the college's humanities division and the Lewiston Public Library, where he will speak again at 7 p.m. on the 30th. Both events are open to the public free of charge. For more information, please call 207-786-8294.
Akerlind's work has been seen at theater and opera companies across the country and around the world. Recent projects include the Broadway production of Top Girls; the premiere of Philip Glass' Appomattox, directed by Robert Woodruff; and Janos Szasz's production of The Seagull at the American Repertory Theater.
"I try to create lighting gestures that spring from space and happen to grab performers as they do so," Akerlind told The Shakespeare Theater Company Notes in 2008. "Much theatrical lighting treats performers and space separately. I try to do the opposite as much as possible."
He received a Tony Award and a Drama Desk Award for Light in the Piazza, an Obie for Sustained Excellence in Lighting Design, and numerous nominations for the Lucille Lortel and Outer Critics Circle awards.
In 1996, along with set and costume designer Anita Stewart, he was appointed co-artistic director of Portland Stage Company, a post he held for three years. A graduate of Boston University and the Yale School of Drama, Akerlind was head of lighting design and director of the design and production programs at the CalArts School of Theater, and he has taught at New York University, the University of Connecticut and Yale.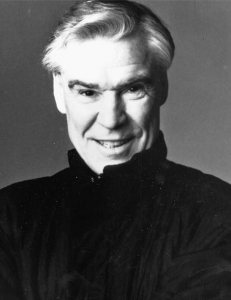 Recognized as one of the finest classical dancers of our time, d'Amboise published his memoir I Was a Dancer (Knopf) this month. At age 15, he joined the NYCB. As George Balanchine's protégé, d'Amboise had more works choreographed for him by Balanchine than any other dancer. As a choreographer himself, his credits include almost 20 works for the NYCB.
D'Amboise has performed on Broadway and in films including Seven Brides for Seven Brothers and Carousel. He has also written and directed for theater, film and television.
In 1976, while still a principal dancer at the New York City Ballet, he founded the National Dance Institute in the belief that the arts have a unique power to engage and motivate individuals towards excellence. Since 1976, NDI programs in New York City, nationally and internationally have influenced more than 2 million children.
D'Amboise's contributions in arts education have earned him many awards and honors, including membership in the American Academy of Arts and Sciences, the National Medal of Arts, the Award for Distinguished Service to the Arts from the American Academy of Arts and Letters, and a 1990 MacArthur Fellowship. His many honorary degrees include the Doctor of Fine Arts degree from Bates in 1978.
View Comments