Motion defines dance. Yet for Erick Gredonia '21, a defining dance experience at Bates was a moment of quiet stillness, tinged with despair.
Bates had announced on March 13, 2020, that all students had to leave campus due to the growing COVID-19 pandemic. Campus events were snuffed out, including the annual Spring Dance Concert, a highlight of the artistic year at Bates featuring a range of student choreography and performance. So the Bates dance faculty and staff gathered the concert's student choreographers so everyone could say their goodbyes, shed tears, and lean on each other.
"I never felt more of a family in dance than when we acknowledged that the concert was no longer happening," Gredonia recalls.
It was hardly a typical dance moment, he says, but one that solidified both his sense of self and "the kinds of people I wanted to be around in my life." And in that moment was a lesson: "to appreciate bodies and minds and eyes and contact. I'll cherish that moment forever."
That was where he "knew that the Bates dance community had my back — the people and their love, support, and encouragement. Their shoulders to cry on. In that moment of downfall, I never felt closer to these people."
A year later, Gredonia got another chance at the Spring Dance Concert, choreographing and performing in his senior thesis project, "Response Ability: A Museum (non finito)," in Schaeffer Theatre.
More than a thesis, the dance represented "an extension of what I look forward to in life and people. And so I knew before the semester started that I wanted Tiauna Walker, Dawrin Silfa, and Brit Seipp as my dancers, people I genuinely just want to be around. That was super exciting, super special."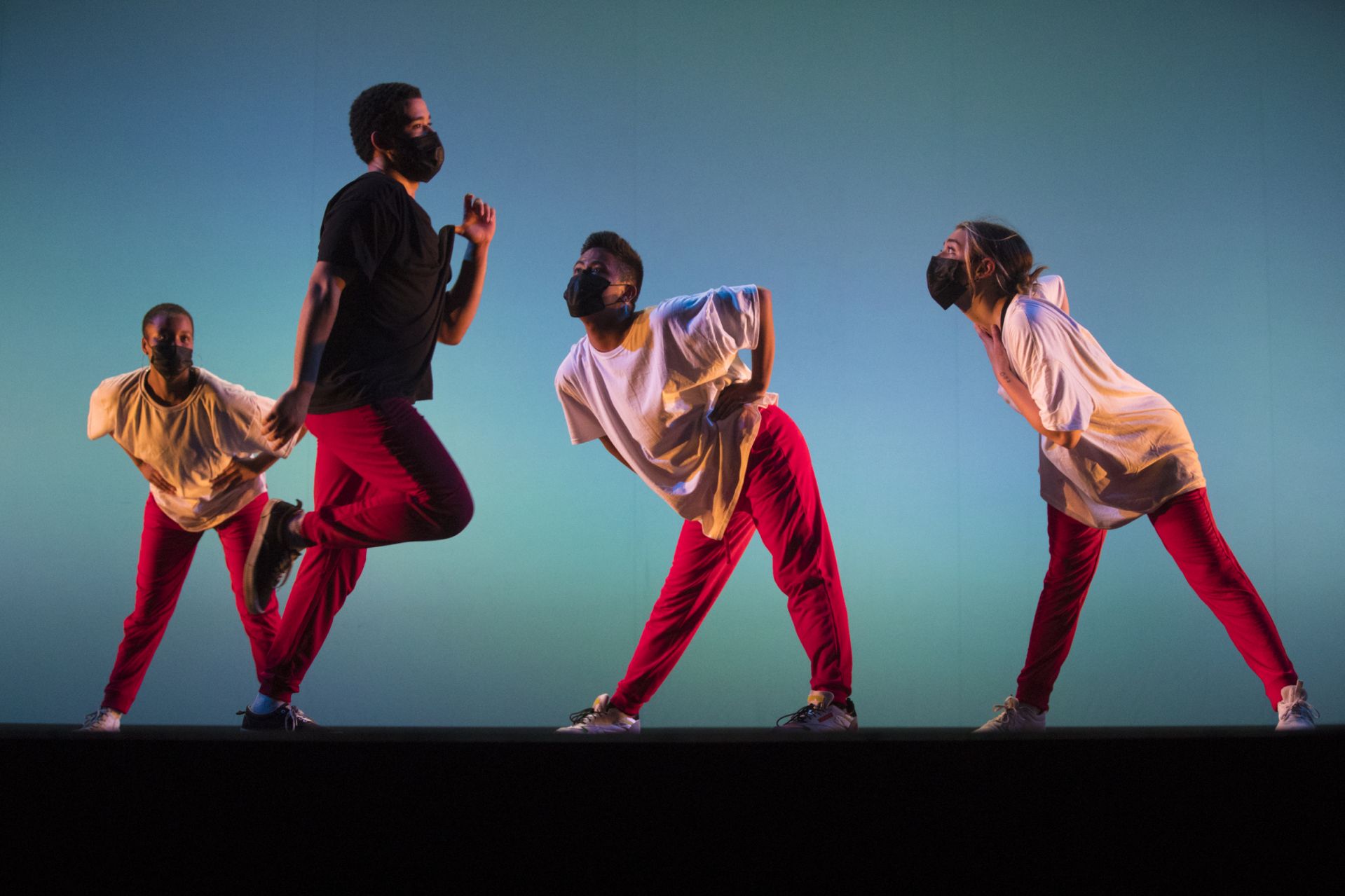 It wasn't easy — various disruptions during the semester included a campus lockdown due to a spike in COVID-19 cases, and omnipresent public-health policies. "It was challenging. That being said, focusing on the process was always at the forefront of my mind, making sure that no matter what the destination is, the journey should be just as enjoyable."
Gredonia came to Bates from North Hollywood, Calif., where "my family was my everything. They love me and continue to challenge me simultaneously." Dance was interwoven into his family life and a vital part of his culture. When Gredonia was 7 years old, he performed a surprise dance at his cousin's quinceañera. "Dance became instrumental in making connections and relationships with people, including my family."
He recalls arriving at Bates, eager and enthusiastic to dive into Bates life, to meet people from all over the world and learn with like-minded people. And also, to dance with them. "When I got to Bates, I knew that dance was going to be the thing to get me to my friends, to my classes, to different opportunities on campus. Dance is something that I feel like I do more than eating or drinking water or breathing. It is that big in my life."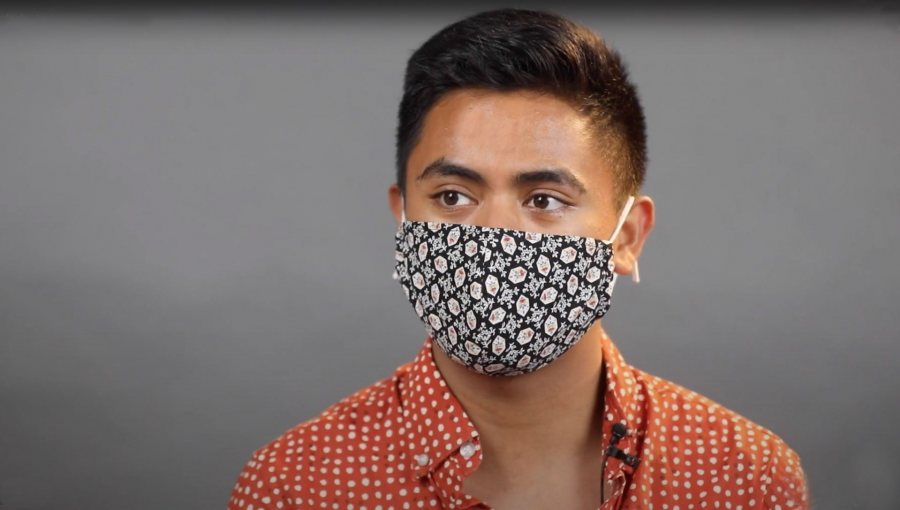 At Bates he found people who, like his family back home, "really get me going, forcing me to be the best version of myself." This version of Erick Gredonia, 2021 Bates graduate, is just as eager and enthusiastic as ever, but whose energies are more outwardly directed. It's less about "care of me, and more about the care for others."
Interviewed late in the semester, Gredonia was counting down both the days until Commencement and his blessings, "the constant reminders of why it is so awesome to be able to wake up in the morning, put your shoes on, and head over to the next project, the next class, the next person to eat lunch with. It's all about community."
View Comments