Current, former students honor Koven, Pieck for excellent teaching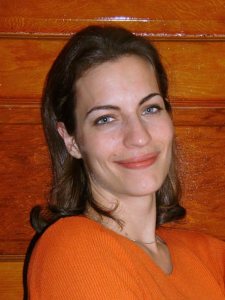 Sonja Pieck, assistant professor of environmental studies at Bates, and Nancy Koven, assistant professor of psychology, are this year's recipients of the Bates award for superior teaching.
They are co-winners of the Ruth M. and Robert H. Kroepsch Award for Excellence in Teaching. Bates students and recent alumni nominate faculty for the award, and a committee of previous faculty Kroepsch recipients selects the honoree.
Pieck, a geographer by training, researches local-to-global struggles over natural resources, with a regional focus on Latin America. Koven is a neuropsychologist who studies connections between brain regions and cognitive and emotional functions.
Pieck, who is on sabbatical this semester, is the social-science faculty member in the environmental studies program at Bates. Her courses explore the human-environment relationship through topics like social movements, NGOs, indigenous politics and environmental justice.
---
Editor's note: Originally scheduled for April 7, Koven's Kroepsch Lecture, The Irreducible Story of Schizophrenia, has been postponed to a date still to be determined. For more information, please call 207-786-6066.
---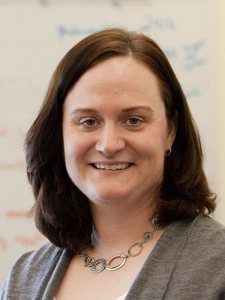 Pieck is particularly interested in transnational social movements, focusing on Latin American indigenous activism and its intersections with U.S. environmentalism.
She is also developing a new research project examining state rule and networks of civic resistance to regional integration initiatives in South America, especially Peru. Before coming to Bates, Pieck was a postdoctoral lecturer and research associate in environmental studies at the University of Chicago.
"Her enthusiasm, passion and commitment toward environmental issues resonate in her well-structured and interesting lectures," says senior Teresa Cooper of St. Albans. "Her class opened my eyes to so many environmental issues that I had never even heard of before, and as a result I found myself changing aspects of my lifestyle."
"Sonja's a great listener and is always ready and willing to learn from students," adds Desmond Mushi, a sophomore from Mwanza, Tanzania.
Koven researches the anatomical roots of such cognitive functions as working memory or self-evaluation, and affective functions like attention to one's own emotions. Her particular focus is how these regions and processes are interrelated in people suffering from mental illness, such as bipolar disorder.
Her students praise her ability to clearly convey complicated information, her humor and her generosity with time and counsel. Allison Earon pursued a master's degree in public health after graduating from Bates, in 2009, and graduates this spring from the Rollins School of Public Health at Emory. "Nancy's role as my adviser has never stopped," she says.
"Now I'm applying to medical school and she just recently updated yet another letter for my application. My ongoing communication and friendship with Nancy continues to make me feel connected to Bates."
Koven, though, feels that her teaching simply mirrors what she sees around her at Bates. "It helps to have excellent colleagues. Everyone's priority here is just to be the best teacher they can."
Koven earned a bachelor's degree in psychology at Swarthmore College, and a master's and doctorate in clinical psychology at the University of Illinois at Urbana-Champaign. She held a clinical internship at Eastern Virginia Medical School in 2003-04 and a postdoctoral fellowship at Dartmouth Medical School from 2004 to 2006.
View Comments