Each week this fall, we'll introduce new Bates professors who have tenure-track positions on the faculty.
This year's nine tenure appointments are in the disciplines of art and visual culture, classical and medieval studies, economics, English, environmental studies, dance, politics (two appointments), and psychology.
This week we introduce the sixth of our nine new faculty members, Yunkyoung Garrison.
Name: Yunkyoung Garrison
Title: Assistant Professor of Psychology
Degrees from: University of Iowa, Ph.D. in counseling psychology and M.A. in educational measurement and statistics; Yonsei University, M.A. in psychology and B.B.A. in business administration
Nontraditional path: As her undergraduate degree indicates, Yun Garrison initially worked in business after graduating from Yonsei University, in Seoul, South Korea.
"I wasn't really in touch with my own life values," she says. Instead, she was initially motivated to please her parents, "a congruent Asian cultural value," as well as to seek happiness through financial success.
A stint in business, specifically the energy sector in South Korea, prompted Garrison to rethink what gives her purpose and meaning.
"The energy industry is male-dominated and, because it's effectively a monopoly, very change-resistant. For me, working toward change is really important. I didn't feel it was a good fit for me."
Humans vs. numbers: Her first job outside business was in a university setting, as a staff member working with international programs and international students. "I enjoyed working with the humans more than numbers."
From there, she pursued graduate work in psychology. "Psychology was a great fit for me because it has the tools to uncover knowledge while promoting values that are important to me: diversity, social justice, compassion, and humanity."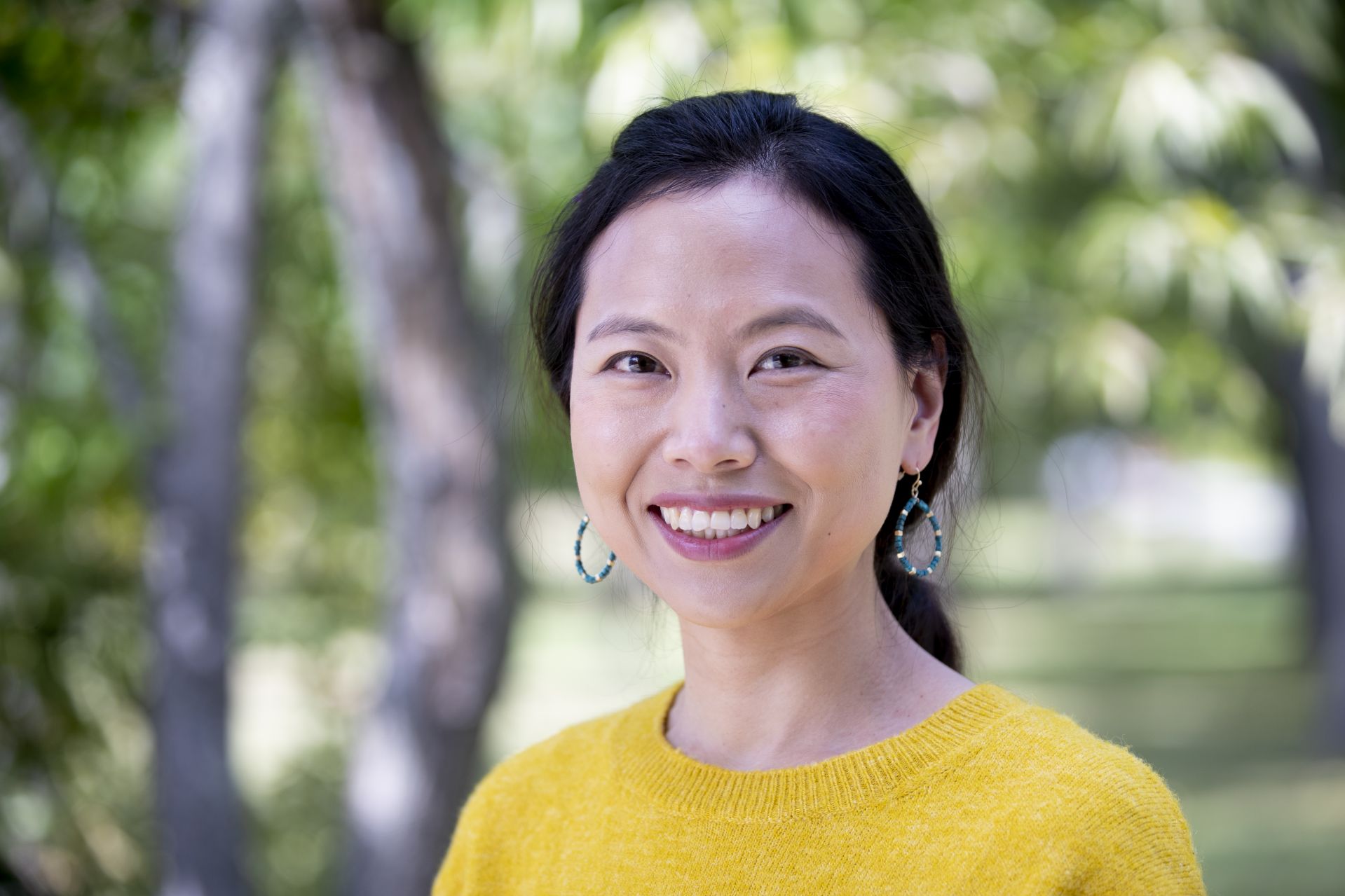 Core identity: Garrison says that her doctoral work has only further solidified her "core identity" as a counseling psychologist, which embraces being a scientist, practitioner, and advocate — "all of which are core roles as a counseling psychologist. That's how I got into this field, and it's still continuing, an ongoing journey."
Her work: A scholar-activist, Garrison wants her research to be a "catalyst for individual and societal change."
Working with individuals and groups in the place where she's living, Garrison studies the impacts of racism and classism on mental health — and develops programs to help mitigate those effects.
Meritocracy myth: As a doctoral student at the University of Iowa, Garrison did research that links student stress to the social concept of meritocracy.
Meritocracy suggests that "if you work harder, you're going to succeed — a really hopeful message," Garrison explains. Some scholars call it a myth because, as evidence shows, achieving upward social mobility through merit may not be possible due to the constraints of racism and classism.
The American Meritocracy Myth Stress Scale "assesses psychological stress among Americans struggling with the meritocracy myth," she says, by showing that students' belief in meritocracy creates "psychological disequilibrium."
Based on her findings, "I'm hoping to develop more programming and interventions for communities of color or underserved communities," she says. Such programming would have two goals, the first being to gain "more insight about how students internalize the meritocracy myth." The second would be to help students "develop critical consciousness," that is, the skills needed to "better understand intricate relationships between beliefs about society and their personal hopes for work and future."
In community: For her dissertation, Garrison wanted to understand how Latinx and white youth differently view their career paths.
She found rural white students who believe that society is just and the system is fair "tend to have higher career hopes about their future."
Interestingly, she also found that rural immigrant Latinx students who have critical awareness about the status quo tend to have higher hopes for their future careers and work. "A young person's critical consciousness plays an important role in underserved immigrant youth's career development. The more they have critical consciousness, they're more likely to have a more functional and helpful career belief system."
Her dissertation research went hand-in-hand with leading Project HOPE, a school-based program that connects rural youth with careers in health sciences by helping students understand both potential career paths and their own interests and skills.
Why community partnerships? For Garrison, academic research should benefit the communities in which researchers work.
"I'm a newcomer to Maine — I don't want to assert myself as an expert of the community. I need to learn from the community."
"There has been a historical divide between academia and community," Garrison says. "I want to function as a person who feels and creates the connection between academia and communities, who knows what they need and knows how they can help themselves. As an academic, I want to provide resources and add to their existing power."
In Maine, she adds, she seeks research partnerships with the state's Somali and Somali Bantu communities.

"I'm a newcomer to Maine — I don't want to assert myself as an expert of the community," she says. "I need to learn from the community, and the community will show me and teach me what they need and what their strengths are. I'll also need to take some time to learn, instead of just starting new projects without their interest and collaboration."
Why Bates: "The job description was so powerful," Garrison says. "They were looking for someone who can do social justice, community-based psychology, serving immigrant populations, and also keenly aware of the impact of poverty.
"So I was really excited to apply for the job. And during the interview, it just confirmed that, wow, this is an incredibly open-minded, innovative place." Adding to that, she felt appreciated during the interview.
"I am eager to bring my full self to Bates and Maine and contribute to these communities in order for all community members to feel truly valued and appreciated."