Bates pianist, MIT inventor and Harvard dean are 2011 honorary degree recipients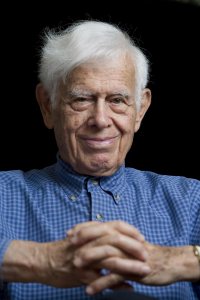 An internationally renowned pianist based at Bates, a leading scholar on the intersection of medicine and race, and a distinguished MIT researcher and inventor will speak and receive honorary degrees during Bates College's 145th commencement ceremony at 10 a.m. Sunday, May 29, on the college's historic Quad, at Campus Avenue and College Street.
The event concludes the undergraduate careers of the approximately 440 members of the Bates class of 2011, representing 35 states and 42 countries.
The 2011 Bates honorands are (in alphabetical order):
Frank Glazer, Bates Artist in Residence and Lecturer in Music
Internationally known for his artistry and dedication, beloved for his generosity and celebrated for his artistic longevity, Frank Glazer made his concert debut on a vaudeville stage in Milwaukee in 1927, when he was 12 years old. The event began a performing career that's still in progress.
A protégé of legendary pianist Artur Schnabel and composer Arnold Schoenberg, Glazer made his New York debut in 1936 at Town Hall, and his orchestral debut as soloist three years later with the Boston Symphony Orchestra under Koussevitzky. Glazer's career hit its stride following World War II military service and, more to the point, a two-year effort to reinvent his piano technique. This study produced a relaxed, economical style central to both Glazer's artistry and his astonishing musical longevity in a field where hand problems are endemic.
Glazer began teaching at the Eastman School of Music in 1965, and in 1977 came to Bates, where he became an artist-in-residence in 1980. He has played countless solo, chamber ensemble and orchestral concerts; made more than 60 recordings, including two released by Bates in 2010; hosted his own television program in the 1950s; and, in Maine, co-founded the New England Piano Quartette and two chamber music series. Glazer's recent performances at Bates include a season-long survey of all 32 Beethoven sonatas in 2009–10 and, early this year, three "Sundays with Schubert."
In a 2006 interview, Glazer said: "I don't know what retirement means. I've worked all my life to get to this point, where I like the sounds I hear."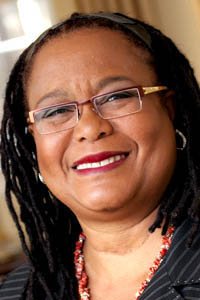 Evelynn M. Hammonds, Dean of Harvard College
Considered one of the leading scholars in the field of the intersection of medicine and race, Hammonds began her tenure as dean of Harvard College in 2008. Prior to her appointment she served as Harvard University's first Senior Vice Provost for Faculty Development and Diversity. She is also the Barbara Gutman Rosenkrantz Professor of History of Science and of African and African American Studies.
Hammonds joined the Harvard faculty in 2002 after teaching at the Massachusetts Institute of Technology, where she was also the founding director of the Center for the Study of Diversity in Science, Technology and Medicine. Her scholarly interests include the history of scientific, medical, and sociopolitical concepts of race and sexuality, the history of disease and public health, gender in science and medicine, and African-American history. She is the author of "Childhood's Deadly Scourge: The Campaign to Control Diphtheria in New York City, 1880-1930," many scholarly articles and the co-editor of "The Nature of Difference: Sciences of Race in the United States from Jefferson to Genomics" (MIT Press, 2008) with Rebecca M. Herzig of Bates.
Hammonds was named a Sigma Xi Distinguished Lecturer (2003–2005) by Sigma Xi, The Scientific Research Society. She has been a visiting scholar at the Max Planck Institute for the History of Science in Berlin and a Fellow in the School of Social Science at the Institute for Advanced Study in Princeton.
Hammonds earned a doctorate at Harvard in the Department of History of Science, a master's in physics from MIT, a bachelor's degree in electrical engineering from the Georgia Institute of Technology, and a bachelor's degree in physics from Spelman College.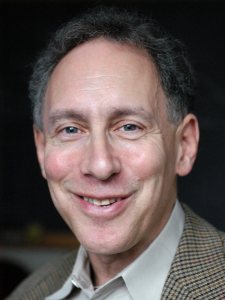 Robert S. Langer, David H. Koch Institute Professor,
Massachusetts Institute of Technology
Langer is one of 14 Institute Professors at MIT — the highest honor that can be awarded to a faculty member. He has written more than 1,100 articles, and has approximately 760 patents issued or pending worldwide. His patents are licensed or sublicensed to more than 220 pharmaceutical, chemical, biotechnology and medical device companies.
He served as a member of the United States Food and Drug Administration's Science Board, the FDA's highest advisory board, from 1995 to 2002, and as its chairman from 1999 to 2002.
In 1989 Langer was elected to the Institute of Medicine of the National Academy of Sciences, and in 1992 he was elected to both the National Academy of Engineering and to the National Academy of Sciences. He is one of very few people ever elected to all three United States National Academies and the youngest in history (at age 43) to ever receive this distinction.
Langer has received more than 180 major awards including the 2006 United States National Medal of Science and the 2008 Millennium Prize, the world's largest technology prize. The citation for his 1996 Gairdner Foundation International Award noted that "there is general agreement that Dr. Langer pioneered the field of controlled drug release delivery systems (slow release oral systems, transdermal patches, injectable microspheres and slow release implants)."
He received his bachelor's degree in 1970 from Cornell University and his doctorate in 1974 from MIT, both in chemical engineering.
View Comments