To the Bates College Community From Trustee Chairman Mike Bonney '80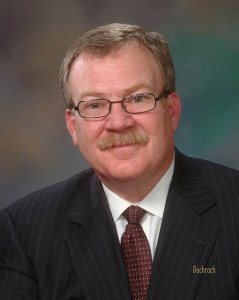 Dear Members of the Bates College Community,
On behalf of the Bates College Board of Trustees, I write to announce that President Elaine Hansen has informed the Trustee Executive Committee of her intention to step down as Bates President effective July 2011.
Elaine has accepted a new leadership position well aligned with her professional interests. She expects her new position to be made public within the next two weeks, but given the timing she wanted us to know of her decision as soon as possible so that we could prepare for this transition.
We are profoundly grateful to Elaine, who has served for nine years as Bates' President, leading the faculty, staff, students and alumni of Bates College.
Elaine's capable dedication to Bates began with a tall order of requests from the 2002 Board of Trustees: provide strong support for our faculty and academic life, broaden the reach of Bates to a more diverse array of talented students, and secure philanthropy that will assure the college's fiscal strength. We also asked her to consider improvements to the college's buildings and grounds, and to provide strong financial and organizational leadership to the college as a whole.
In these past nine years, Elaine has met these challenges, strengthening the college in many significant ways. Working energetically with the Board of Trustees as well as our outstanding Bates faculty, staff, students and alumni, she achieved many key institutional goals in academic and student life, fundraising, faculty support and innovation, facilities planning, fiscal management, and collaboration in college-wide strategic initiatives. As Michael Chu, chairman of the Trustee Investment Committee, noted, "Elaine has managed the college with skill and determination through the most turbulent economic times in recent memory. My fellow trustees and I are deeply grateful for her adroit leadership which ensures that the college has the financial resources to support its strong and exciting future."
Elaine has also inspired us as trustees by her intellect, insight into higher education, and her proven advocacy for diversity and inter-cultural understanding. The trustees and the college have also benefited from her engaging work in the national arena of higher education, ranging from service on the board of the Carnegie Foundation for the Advancement of Teaching and the National Association of Independent Colleges and Universities to leading numerous peer review teams for the New England Association of Schools and Colleges and other regional accreditation bodies.
I have especially appreciated Elaine's energy, warmth, professionalism and kindness. As a Bates alumnus with a long family history with the college, I know that generations of future Bates students, faculty, staff and alumni will benefit from her significant contributions to the college.
In the months ahead we will find appropriate ways to honor Elaine for her many contributions to Bates. I hope all members of the Bates community will join me in these upcoming opportunities to express our shared appreciation to her and to her family.
I am also very pleased to report that the Bates College Board of Trustees, after consultation with faculty and staff leadership, has appointed Nancy J. Cable as Interim President of Bates College effective July 1, 2011 through June 30, 2012, after which she will return to her position as Vice President and Dean of Enrollment and External Affairs. Given Nancy's senior leadership experience in exceptional colleges and universities, coupled with her deep commitment to the academic mission of the College and clear support for the work of our faculty and staff, the Board voted unanimously to appoint her as Interim President and, in doing so, the trustees have expressed their complete confidence in Nancy's leadership capabilities. We know that our Bates community will benefit from her experience, her skills and energy, and her willingness to serve the College as Interim President during this transition.
The search for Bates' new president will begin immediately, and the trustees will be forming a search committee, keeping members of the college community informed about the selection process. I will serve with other trustees selected for the search committee including Valerie Smith '75 and Michael Chu '80 and current Bates parent (co-chairs); Alison Bernstein, Bates parent '09; Lena Sene '00;  Darrell Crate '89;  Steve Fuller '82 and current Bates parent; and trustee emerita Kate Stimpson LL.D. '90. I have met with the leadership of the Committee on Faculty Governance and asked them to oversee the election of faculty representatives to serve on the presidential search committee. The search committee will also identify student and staff representatives.  Each trustee recognizes that the search process will benefit from the continued momentum at Bates and expects continued college-wide collaboration will draw the very best future president to Bates.
Please join the entire Bates Board of Trustees in our profound appreciation for Elaine's dedicated service as Bates president and in our very best wishes to her as she assumes her new leadership role.
With kind regards,
Mike Bonney '80, P'09, P'12, Chair
Bates College Board of Trustees
View Comments