Annual Sangai Asia celebration features fireworks, Chinese food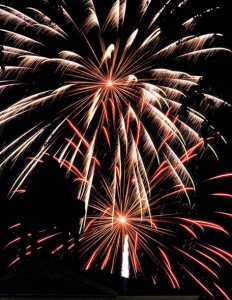 The Bates student organization Sangai Asia celebrates the end of another academic year with food and fireworks on Friday, May 13, at the Florence Keigwin Amphitheater, adjacent to the Olin Arts Center, 75 Russell St.
The event begins at 7:30 p.m. with appetizers from Chopsticks, a Chinese restaurant in Lewiston. Around 9 p.m., the fireworks display over Lake Andrews begins.
The event is open to the public at no cost, with food available on a first-come, first-served basis. The rain date for this event is at 7:30 p.m. Friday, May 20. For more information, please contact jrice2@bates.edu.
Sangai Asia promotes Asian and Asian-American awareness, identity and fellowship.
View Comments