Newburyport Daily News profiles Humane Society state director Fox '03
The Newburyport, Mass., Daily News profiles Alexis Fox '03, state director of the Humane Society of the United States, who discusses working on new laws to protect animals, investigating farming procedures and answering questions on how to help injured animals.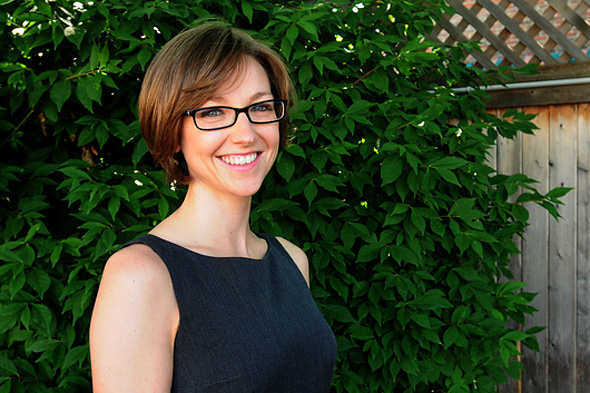 "The spectrum of animals that I talk about in a day is amazingly varied," Fox tells reporters Jill Oestreicher Gross.  "This is my dream job. It's wonderful."
She and husband Jesse Fox '03 live in Newbury, halfway between Boston, where she spends much of her time with lawmakers on Beacon Hill, and Newmarket, N.H., where Jesse creates custom bicycles at Independent Fabrications.
An environmental studies major, she has a law degree from Lewis and Clark Law School. As a Bates student, Alexis was a member of People Eating Plants, a campus group dedicated to raising awareness of vegetarian/vegan issues. Her inspiration to focus on animal issues came later, while living in California, when she attended a meeting of the Animal Legal Defense Fund.
"I knew early on that's where I was headed," she says. "It's been my passion to help animals." View story from the Newburyport Daily News, July 4, 2011.
View Comments