Bates presents second annual Translations international poetry festival and conference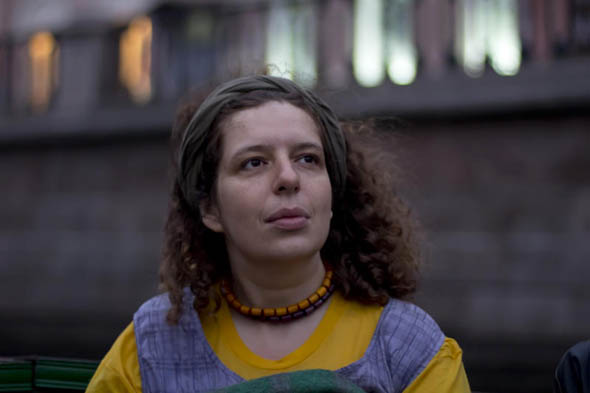 During the first Translations poetry festival at Bates College, in 2010, organizer Claudia Aburto Guzmán had an encounter that seemed to crystallize the event for her.
This innovative festival presented international poets reading their work in the original language, with English translations prepared by Bates faculty and students. Working with Somali poet Omar Ahmed, "it struck me that I was involved in the true practice of communication," says Aburto Guzmán, associate professor of Spanish.
---
Note: The time for Rafael Carpintero's talk has been pushed back to 7 p.m. Friday.
---
"He and I had to communicate through layers of cultural expectations — his Somali culture and my Chilean culture, in addition to U.S. culture. I had to be so clear with language."
Taking place Tuesday, Oct. 25, though Saturday, Oct. 29, this year's festival celebrates cross-cultural communication with readings by poets from the Americas, Europe and Japan. New to the event is an Oct. 27-29 conference, organized by Visiting Assistant Professor of German Raluca Cernahoschi, exploring the art and practice of literary translation.
The festival is open to the public at no cost. For more information, please contact 207-786-8293 or gdumais@bates.edu.
The festival begins at 4:15 p.m. Tuesday, Oct. 25, with a welcome, readings and a reception in Chase Hall, 56 Campus Ave. Readings continue in Chase at 7 p.m. Wednesday through Saturday, Oct. 26-29.
The conference begins with registration at 4:15 p.m. Wednesday in Chase. Conference sessions take place at 8 a.m. Thursday, Oct. 27, and at 9 a.m. Friday and Saturday, Oct. 28-29, in the Edmund S. Muskie Archives, 70 Campus Ave.
A closing reception in the Bates College Museum of Art, 75 Russell St., follows the Saturday readings.
Here are the poets and the dates when they read (all the poets read on Oct. 29):
Oct. 25: Rhea Coté, of Brewer, Maine, and Bates faculty member Francisca López, a native of Spain;
Oct. 26: Miguel Angel Zapata, of Peru, and Naomi Otsubo, a native of Japan living in Maine;
Oct. 27: Polina Barskova, a native of Russia, and Bates faculty member Robert Farnsworth;
Oct. 28: Danny Plourde, a Francophone poet from Canada, and Carmen Elisabeta Puchianu, a poet from Romania who writes in German.
Conference presenters include Enrique Yepes, a Colombian critic and scholar of Latin American literatures; and Rafael Carpintero of Spain, a translator whose works include Spanish editions of titles by best-selling Turkish novelist Orhan Pamuk. Yepes offers the talk Carving the Air: On Poetry Festivals at 7 p.m. Thursday in Chase Lounge, and Carpintero discusses the translation of poetry at 7 p.m. Friday in Chase.
The authors' work will be available at the Bates College Store, 56 Campus Ave., throughout the festival.
"Poetry, widely defined, can illustrate all issues pertinent to our times and culture," says Aburto Guzmán. "In the public sphere, translation can help us focus on the challenges involved in cross-cultural communications."
View Comments