Slideshow: 12 student offerings from the 2014 Barlow off-campus photo exhibition
The annual Barlow Off-Campus Photography Exhibition does more than give students the chance to share cool photos from their far-off and far-out study-abroad locales.
Mounted in Perry Atrium during the annual Mount David Summit, "the exhibition is part of how we help returning students reconnect to the Bates community," says David Das, assistant director of off-campus study programs and curator of the annual exhibition.
By the time they graduate, about 60 percent of Bates students have received credit for off-campus study.
Among students, study-abroad experiences instill greater awareness of critical global issues.
In turn, that awareness influences all that comes later, from senior thesis to success in winning post-Bates fellowships and grants.
In 2013, anthropology major Devin Tatro '14 of Haverhill, Mass., studied abroad in Kampala, Uganda. The experience inspired her honors thesis on "tribal trademarking" by Uganda's Sebei people — that is, how the Sebei have begun to market their culture to tourists and international aid organizations.
Bates is a "top producer" of postgraduate Fulbright U.S. Student grants, and Robert Strong, the college's graduate fellowship adviser, points to off-campus study as a key indicator.
"Almost every fellowship out there these days is interested in the same qualities: They want leaders, they want people engaged in their communities, they want people who have a global and intercultural awareness."
And now, on to the photographs!
---
Granada, Spain
"Fuente de las Batallas was bustling and lively on my way to school every morning, but completely empty during lunch and the siesta that follows. The mantra of Granadiños is 'No pasa nada,' which essentially translates to 'Don't sweat the small stuff.' The no pasa nada lifestyle manifests itself in all parts of Granadan culture and is exemplified in this man taking a moment to relax in front of this fountain." — Helen Chyz '14 of Seattle, Wash., whose major is psychology with a concentration in Latin American studies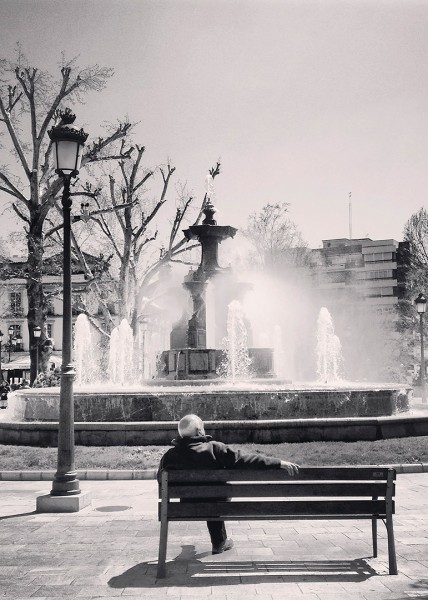 ---
Kathmandu, Nepal
"A young boy lights butter lamps at Boudhanath stupa, a daily event during morning prayers as Buddhists perform Kora, literally 'to circumambulate.' Boudhanath has become the center of the Tibetan exile community in Nepal and the site of one of the most recent Tibetan self-immolations, in August 2013." — Evan Cooper '15 of Unionville, Conn., whose major is politics with a concentration in children, adolescents and school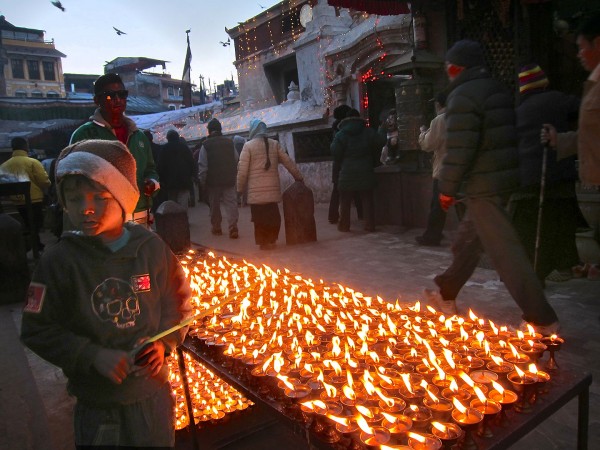 ---
Beijing, China
"As I cut onto a small sidewalk around the outskirts of the Forbidden City and turned a corner, I saw this man and was instantly put at ease. He was a breath of fresh air (metaphorically speaking, due to the smog). In the city of everlasting noise, smog and confusion, this man, calmly fishing in the moat of the Forbidden City, inadvertently opened a window onto life in Beijing before rapid modernization." — Ned Donaldson '15 of Lincoln, Mass., whose major is politics with a concentration in government and conflict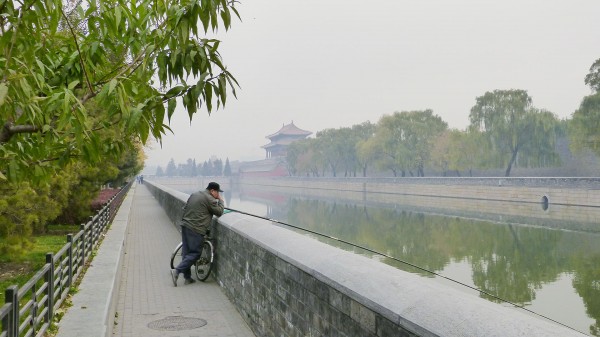 ---
Ho Chi Minh City, Vietnam
"Vietnam has a distinctive 'moto' culture; motorbikes have become so ingrained in everyday life that people eat, sleep and dream on their motorbikes. In Ho Chi Minh city, operators of motorbike taxis, or xe oms', like this man, spend their days hanging out on street corners, awaiting business from locals and tourists." — Olivia Kronemeyer '14 of Southampton, N.Y., whose major is psychology with concentrations in French in Nantes, and culture and meaning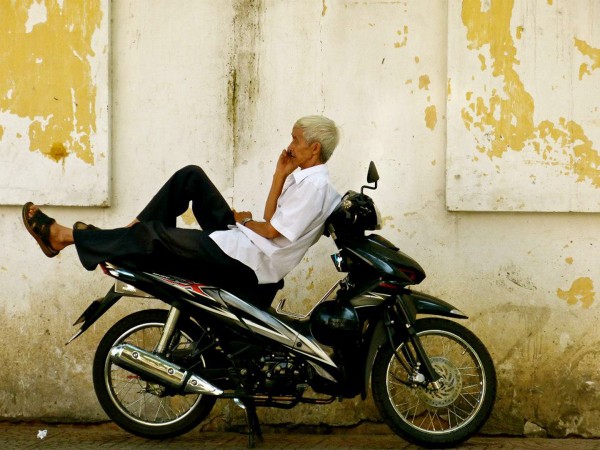 ---
Jerusalem, Israel
"The Kotel, or the Western Wall, is one of the holiest sites in Judaism. On holidays, it transforms into a place where everyone is family, and dancing and singing are required. This picture was taken at end of Yom Kippur, the Day of Atonement. The day is serious and solemn. After fasting for 24 hours, this group of Orthodox men celebrated the breakfast by dancing throughout the Kotel plaza and getting other men to join." — Emma Kate Lindsay '15 of Harrison, N.Y., whose major is history and religious studies, with a concentration in the latter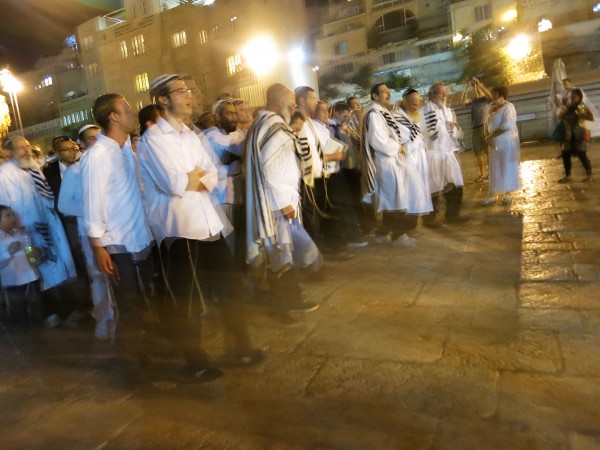 ---
Capri, Italy
"To get to the Grotta Azzurra (the Blue Grotto), we were piled in a dinghy that was thrust through the small entrance of the cave by the flowing tide. We were told to lie down as flat as possible so we would not hit our heads on the cave walls. Once inside, the whole cave was illuminated with a dazzling bright blue from the reflection of sunlight passing through the seawater." — Erin Milligan '15 of Rumford, Maine, whose major is economics with a concentration in philosophy and psychology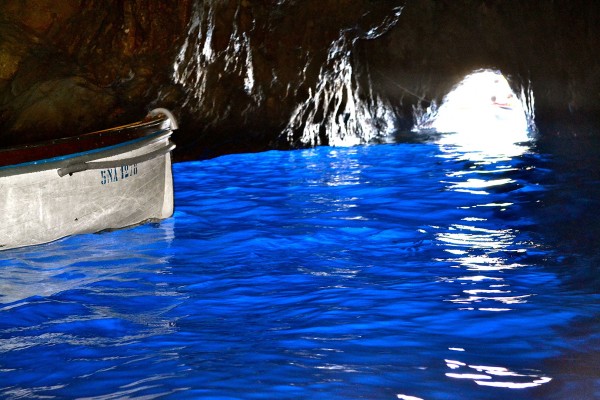 ---
Ankara, Turkey
"This photo was taken at the mausoleum of Mustafa Kemal Atatürk. 'Atatürk' means 'Father of the Turks,' a name given to Mustafa Kemal by the Turkish people, and he is celebrated today as the nation's founder. After playing a key role in the War of Independence, Atatürk went on to be the nation's first president and implemented many reforms to modernize. He has been immortalized as a symbolic pillar of the Turkish spirit." — Julia Ofman '15 of Brooklyn, N.Y., whose major is religious studies with concentrations in French and Francophone studies and in children, adolescents and school.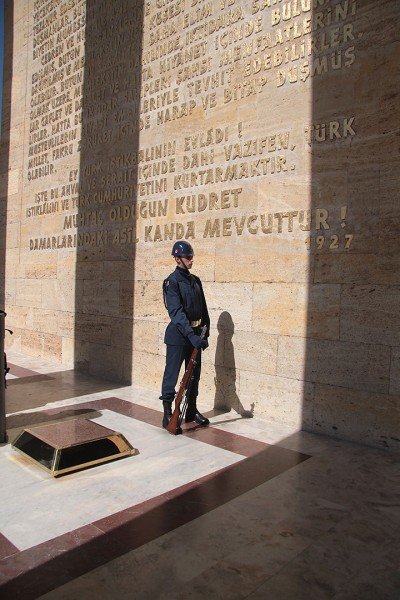 ---
Khok Si, Thailand
It took a lot of convincing, in broken Thai and hand gestures, to get my host father to let me help plant rice. He thought that I wouldn't like getting dirty or waking up early, but I told him that I wanted to do everything that the rest of the family did." — Jackie Ordemann '15 of Groton, Mass., whose major is biological chemistry with a concentration in the geosphere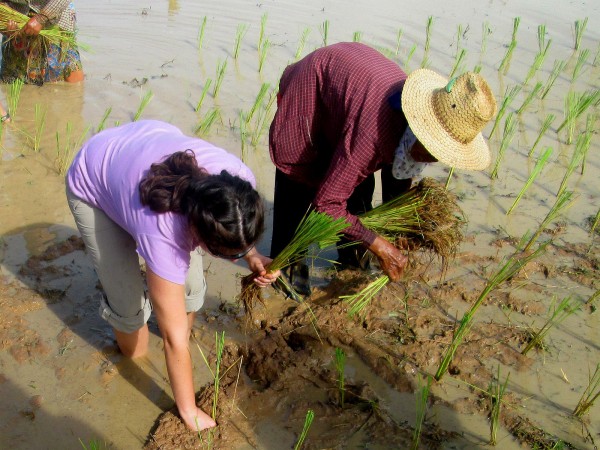 ---
Dubrovnik, Croatia
"A group of 'Cats met up for a few days in the historic city of Dubrovnik, Croatia. On the last day, we stumbled upon a large cliff outside the city walls. Looking out onto the Adriatic Sea, we decided to end our trip on a high note, and this is Jonathan Strain leading the way." — Conor Henrie '15 of Lexington, Mass., whose major is economics and politics with a concentration in globalization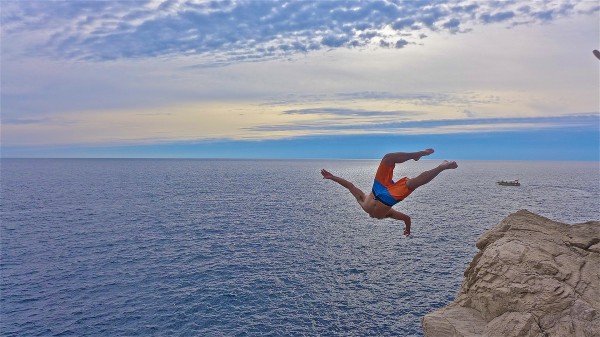 ---
Helsinki, Finland
"Braving the Maine-like winter conditions, I walked to the harbor at the edge of the city. Impressively, the Finns take advantage of their historic proximity to the Baltic Sea as a means of trade and transportation during all seasons." — Fiona Stuart '14 of Havertown, Pa., whose major is psychology with a concentration in public health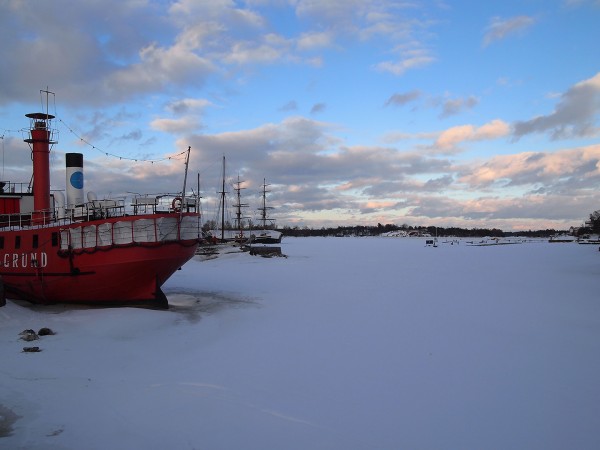 ---
La Isla del Sol, Bolivia
"One day for lunch, we all brought food to share with the rest of the students on my program and their families. From my family, we brought fish that my brother and I caught and prepared only an hour prior. We sat, exhausted from work (my tiny host brother, Wilmer, was about 100 times as effective as I was in the fields). We laughed and we ate. Reciprocity is an integral part of Bolivian culture, and I find myself missing this type of warmth every day." — Shana Wallace '15 of Pleasantville, N.Y., whose major is environmental studies with a concentration in the environment and human culture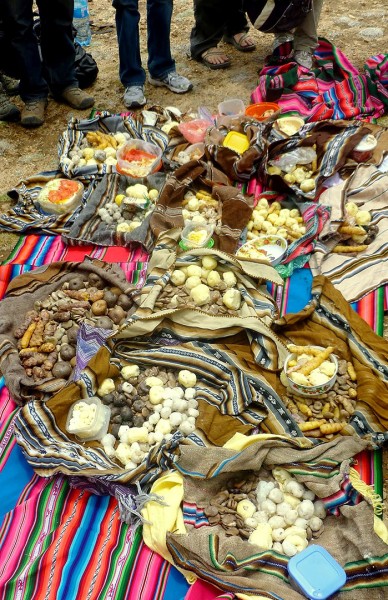 ---
Merzouga, Morocco
"The most peaceful place I have ever been is the sand dunes of Merzouga. Here, friends are relaxing in the zween (beautiful) desert after a sunset camel ride. The cheesiest and most touristy part of my abroad experience ended up resulting in an opportunity for reflection that I never could have anticipated." — Hally Bert '14 of Tacoma, Wash., whose major is politics with a concentration in Law and Society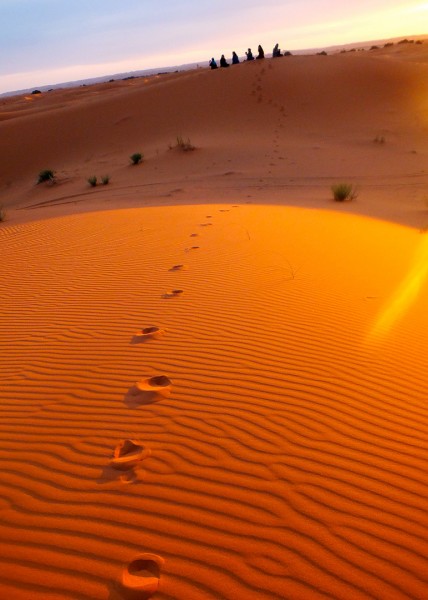 View Comments