A world of good for Bates debaters at the World Universities Debating Championship
Besides the achievement of a Bates team advancing further than ever, the World Universities Debating Championship last month also solidified the reputation of Taylor Blackburn '15 as arguably the best female debater in North America.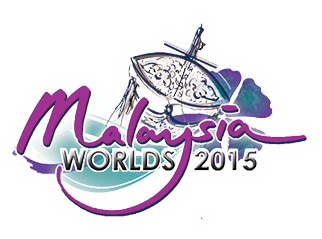 "An unprecedented level of success."
"The level of progress that Bates has made in international competition over the past few years is simply astounding," said Jan Hovden, lecturer in rhetoric and director of debate. "The debaters have put in countless hours of work to achieve an unprecedented level of success."
Bates sent three two-person teams to Malaysia for the British parliamentary-style debate tournament, held from Dec. 27 to Jan. 4 at the Universiti Teknologi MARA.
Here are the three Bates teams and how they finished:
Bates A: Matt Summers '15 of Short Hills, N.J., and Blackburn, of Sonoma, Calif., finished in a tie for 30th out of 371 teams.
Bates B: Zoe Seaman-Grant '17 of Charleston, S.C., and Benjamin Claeson '15 of Bangor, Maine, finished 37th out of 371 teams.
Bates C: Alex Daugherty '15 of York, Pa., and Matthew Kahn '16 of Newington, Conn., finished 101st of 371 teams.
At Worlds, the format has four teams arguing the motion in each debate, two on the Government side and two on the Opposition. (While two teams might be on the same "side" of the motion, they don't work together during the debate.)
The tournament begins with each team taking part in nine preliminary debates, trying to earn enough points from judges to be one of the 48 top point-earners that "break" into the elimination rounds. (It's a big deal to break.)
This year, both Bates A and Bates B broke into the elimination rounds. It's only the second time ever that two Bates teams accomplished the feat, 2014 being the first.
After breaking, the Blackburn-Summers team won its initial elimination round debate, defeating teams from Harvard and Columbia — the first time that a Bates team has won an elimination-round debate.
Of the tournament's 742 speakers, Blackburn emerged as the top-ranked female speaker of all North American debaters, and Seaman-Grant was third-ranked. Overall, they were ranked 41st and 82nd, respectively.
As usual, the debate motions tested the debaters' awareness of many hot-button world issues. A few:
This house regrets the decline of tightly integrated families.
This house believes that environmental movements should support climate engineering that fundamentally alters the environment in an attempt to combat global warming.
This house believes that in areas of socio-economic deprivation, schools should train students in vocational skills to the exclusion of the liberal arts.
This house would prohibit the media from reporting on the mental illness of those accused of crimes.
This house believes that the international community should cut off Internet access in Syria.
This house believes that disadvantaged groups should emphasize their conformity with, rather than distinctiveness from, dominant culture, as a strategy for improving their social position.
It is a mind-expanding experience to look at the roster of institutions at Worlds. This year, Bates participated in debates with teams from schools including:
Morehouse, Yale, Harvard, the Air Force Academy, the University of Otago (New Zealand), the University of Queensland (Australia), Midlands State University (Zimbabwe), Universiti Putra (Malaysia), the University of Alaska, the Trinity College Dublin Philosophical Society (Ireland), Keio University (Japan) and Chinese University of Hong Kong.
Looking ahead, Bates hosts an American Parliamentary Debate Association tournament on Feb. 27–28, with debates taking place in various classrooms in Pettengill Hall. As host, Bates' world-class debaters won't be participating — but still a fine time to see top-flight parliamentary debaters in action.
View Comments