'Our Declaration' author Danielle Allen to speak at Convocation 2015
Why should young people just starting their Bates College careers think about the Declaration of Independence?
Because building community is central to both the new kids on campus and that foundational American proclamation, says Danielle Allen, author of the prizewinning 2014 study Our Declaration, a book chosen as the Common Reading for this year's incoming Class of 2019.
"Although the Declaration is pitched at formation of community at a national level, there's fundamentally not that much difference between the project of forming a community at that big level and at the small level of a college campus like Bates," Allen says.
"It's about people taking ownership of the quality of their individual lives and the life of the collective, and seeing the relationship between those things. So I hope that Our Declaration helps Bates' incoming students think about what it means to build a world with other people, and to take responsibility for human flourishing in the community."
Allen, a political philosopher and professor of education and government at Harvard University, gives the annual Convocation address at Bates at 11 a.m. Tuesday, Sept. 8, on the Historic Quad. This ceremony for the campus community, available on livestream, begins the academic year and welcomes the 518 members of the Class of 2019 to Bates.
Bates "is a microcosm of precisely the sort of democratic engagement Allen so brilliantly brings to the surface."
Assigned in conjunction with discussions and other programming at the start of school, the annual Common Reading helps introduce the newcomers to Bates values. Our Declaration: A Reading of the Declaration of Independence in Defense of Equality (Liveright Publishing) is a close reading of the Declaration that reveals the proclamation's enduring vitality as a blueprint for civic unity — and even for community-building at Bates.
A liberal arts college like Bates "is a microcosm of precisely the sort of democratic engagement Allen so brilliantly brings to the surface for all of us," says Bates President Clayton Spencer.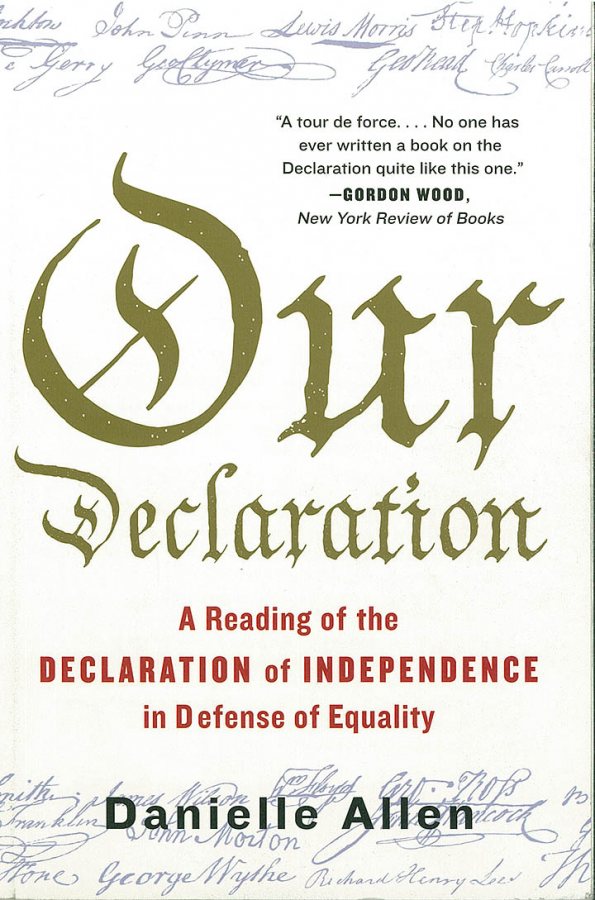 "She shows us that the Declaration is an act of 'co-creation and co-ownership of a shared world,' grounded in the egalitarian notion that each and every one of us has a role to play in shaping and maintaining a community defined by a set of principles and values that we hammer out together and reshape over time. "
This year's Common Reading programming also includes a conversation about Our Declaration with Allen, Bates faculty, staff, and students at 2 p.m. in the college's Benjamin Mays Center, 95 Russell St. This event is open to the public.
Our Declaration compellingly blends memoir, history, text analysis, and civic advocacy in its scrutiny of the Declaration's 1,337 words (not to mention some punctuation). As the subtitle suggests, and as Allen writes in her epilogue, her key argument is that "equality has precedence over freedom; only on the basis of equality can freedom be securely achieved."
At Bates' Convocation, Allen says, "I'm going to talk about the issue of becoming a wakeful person, ready to take responsibility for the quality of life in one's community." She explains that her book was inspired by her experiences teaching the Declaration both to young, largely affluent students and to low-income working adults taking night courses.
The latter, she says, brought to class a kind of awareness, born of life experience, that the young students had yet to develop — "that quality of wakefulness, and it's harder to come by if you've been so fortunate as to be born into families with resources and opportunities.
"It's a paradox of the disadvantage of being advantaged."
"Once you ask how we should live — how communities should live — equality is front and center."
Getting back to community-building, Allen — known for her work on justice and citizenship in both ancient Athens and modern America — suggests that the Declaration of Independence can be read as "an updated political version of Socrates. Socrates asked, 'How should I live?' and the Declaration asks, 'How should we live?'
"Once you ask how we should live — how communities should live — equality is front and center. Forming a healthy 'we' really requires egalitarian relationships among the members of that community."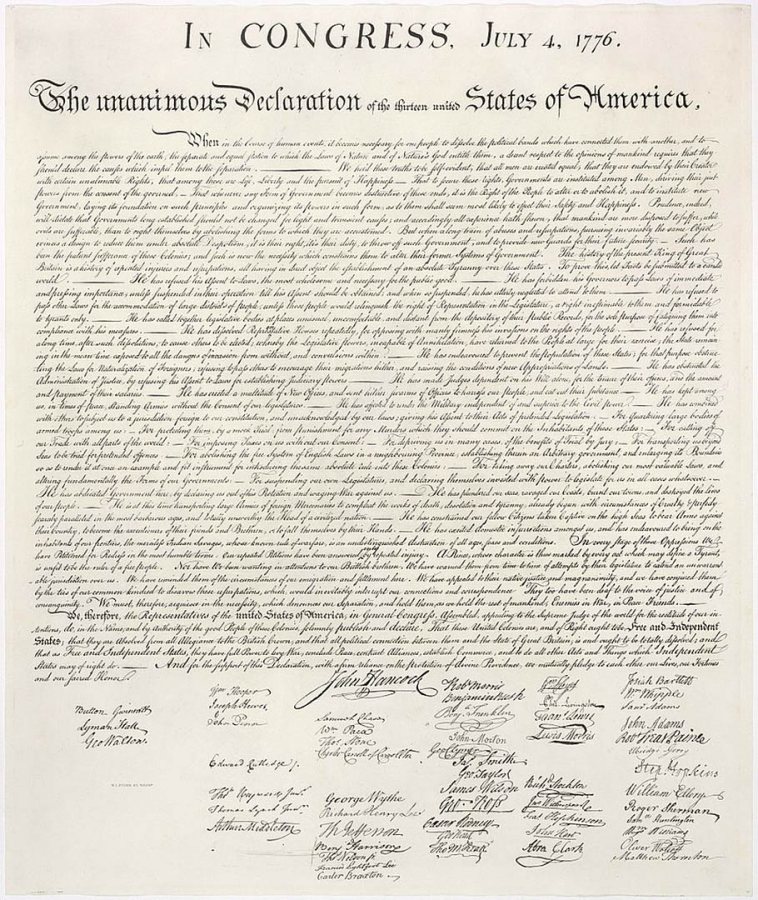 The "I" vs. "we" question leads to a dominant theme for Allen, and one highly relevant to Bates, known for its dedication to social justice: the presumed tension, especially in political discourse, between liberty and equality.
"There's been a lot in the news that has underscored the challenges this country has with achieving equality, achieving fair opportunity for people of all races and ethnicities and backgrounds," Allen says. "What strikes me about these events is that these issues of equality are so pressing, yet, in general, our public capacity to talk about the ideal of equality is not so great.
"We are full of clichés to help us understand what we think freedom and liberty are about. And we don't have the same bundle of clichés for equality. I think it's a really important moment to rebuild that capacity, and the Declaration is a great resource for getting us going on that, focusing on political equality. "
Also speaking during Bates' Convocation ceremony are President Spencer, offering a welcome and introductions; Norberto Diaz, a Bates senior from Carson, Calif., who is president of the student government; and Brittany Longsdorf, who was appointed the college's multifaith chaplain in June.
"I'm a huge advocate for liberal arts education," says Allen. "I think that opening rituals and ceremonies for college campuses are incredibly important. They have the job of providing compass points for the educational experience. It's an honor to be asked to contribute to establishing those compass points."
Convocation and related Sept. 8 events at Bates follow a weeklong orientation for first-year and transfer students that includes workshops, excursions into Lewiston-Auburn, and the three-day expeditions known as "AESOP" trips — the Annual Entering Student Outdoor Program at Bates.
Allen has published broadly in democratic theory, political sociology, and the history of political thought. Her other books as author are Why Plato Wrote (Wiley-Blackwell, 2010), Talking to Strangers: Anxieties of Citizenship since Brown vs. the Board of Education (University of Chicago Press, 2004), and The World of Prometheus: The Politics of Punishing in Democratic Athens (Princeton University Press, 2002).
In 2002 Allen received a MacArthur Fellowship for her "ability to combine the classicist's careful attention to texts and language with the political theorist's sophisticated and informed engagement." She is a frequent public lecturer and regular guest on public radio affiliates to discuss issues of citizenship and education policy, as well as a contributor on similar subjects to The Washington Post, Boston Review, Democracy, Cabinet, and The Nation.
She holds a doctorate and a master's degree in government from Harvard, a doctorate and master's in classics from King's College, University of Cambridge, and an A.B. in classics from Princeton University. She has taught at the University of Chicago and Princeton in addition to Harvard.
Allen was elected to the American Academy of Arts and Sciences in 2009 and chairs the Pulitzer Prize Board, on which she has served since 2006.
View Comments