Anthony Fauci
Fauci recalls his visit to Maine 27 years ago — WMTW-TV
A Maine affiliate of ABC, television station WMTW covered a Bates News story that recalled how, in 1993, Dr. Anthony Fauci received an honorary Doctor of Science degree from Bates. Fauci, whose guidance through the coronavirus pandemic has caught national attention, received the Bates honor for his work fighting a different virus: HIV.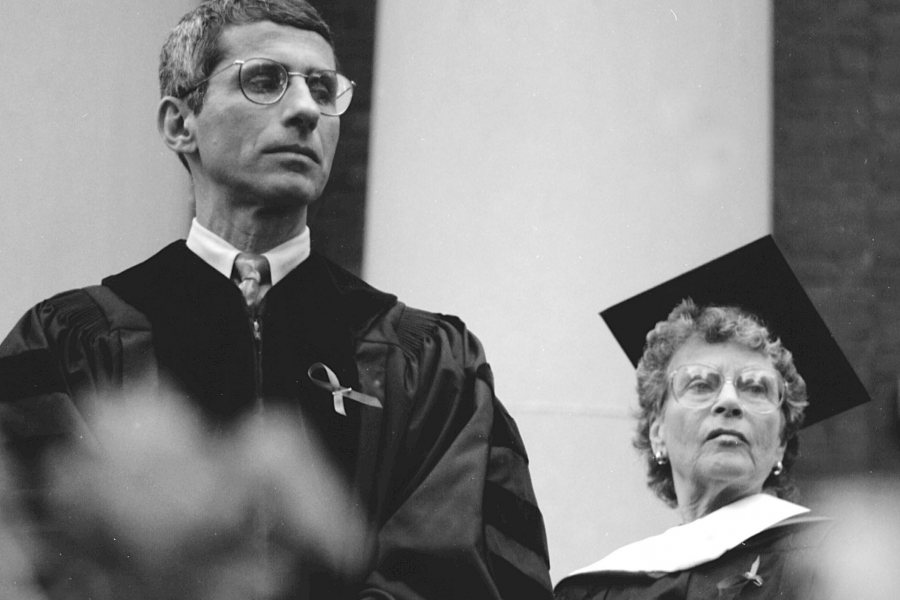 Then as now, the director of the National Institute of Allergy and Infectious Diseases was trying to use scientific principles to stop a virus that was devastating communities — the work was like being in a "pressure cooker," he said in a Bates News interview.
The Bates visit, in contrast, was "food for the soul," Fauci said. Talking "with really smart and curious students reminded me of the great privilege of having a liberal arts education."
Read the story:
---
Francesco Duina
Free market ideology won't help us during the COVID-19 crisis. Here's what would — Los Angeles Times
In an opinion piece for the Los Angeles Times, Professor of Sociology Francesco Duina argued that government action, not the free market or private industry, is providing the strongest leadership during the coronavirus pandemic.
Duina pointed to the fact that large industries like airlines and small businesses alike are benefiting from emergency loans and tax cuts, while federal and state governments are coordinating public health responses. He said governments should partner with the private sector to respond to crises, and government offices themselves — like those handling unemployment claims — should expand their capacities.
"We must all assume, even in good times, the fragility of markets," Duina wrote. "This means that we must invest, ahead of time, in government structures, programs, and funding for challenges that will inevitably arise. And we must commit to them for the long term."
Read the story:
---
Myron Beasley and Imti Hassan '23
PMA Magazine, Portland Museum of Art
PMA Magazine, a publication of the Portland Museum of Art in Maine, asked Mainers to write about pieces in the museum's collection that resonated with them. Bates was prominent as the respondents included Associate Professor of American Studies Myron Beasley and Imti Hassan '23 of Portland.
Beasley introduced Daniel Minter's Malaga, a series of works that explore the story of a Maine island that was home to an interracial community before the state evicted its residents in 1912.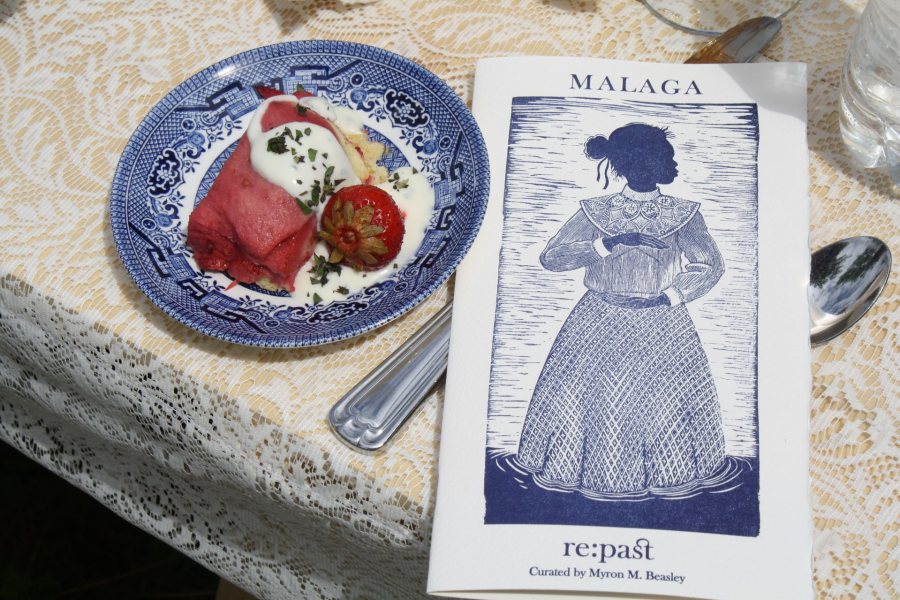 Beasley has himself looked hard at the Malaga story: In 2018, he created "re:past," a performative dinner on the island packed with history and symbolism.
"Malaga is not unique in that it is a story of injustice, racism, and forced dislocation peculiar to African Americans," Beasley wrote. "The particularities of the Malaga story, however, reveal a distinctive horror which Minter acknowledges and addresses."
Hassan wrote about "Mount Katahdin from Millinocket Camp," an 1895 oil painting by Frederic Edwin Church that shows Maine's highest peak in the brilliance of sunrise. Hassan worked at the museum as a Homer Fellow, a summer program for Maine high school students.
"Church's art is a reminder that nature and humans are constantly evolving," Hassan wrote. "This work of art reminds me to live life to the fullest and remember that time is always going forward."
Read the reflections:
---
Allison Beaulieu '13
Teamwork comes full circle for doctor from Swampscott — The Daily Item
Steve Krause of the Lynn, Mass., Daily Item profiled Allison Beaulieu '13, a local basketball champion who went on to become an award-winning emergency physician on the front lines of the COVID-19 crisis.
After graduating from Bates and then New York Medical College, Beaulieu became an emergency room resident at the UMass Memorial Medical Center in Worcester. This year, she won the Massachusetts American College of Emergency Physicians Resident of the Year award.
What's hard during the COVID-19 crisis, Beaulieu said, is that her patients "are all alone. There's no family allowed back in to see them. So what you have is family members on the other end of the telephone, and that's how you communicate. It's not being able to have personal interactions."
Read the story:
---
Erica Long '12
Cony High School graduate, now chaplain at Boston hospital, offers comfort, hope to coronavirus, COVID-19 patients, families — News Center Maine 
Erica Long '12, a Maine native now working as a chaplain at Massachusetts General Hospital in Boston, told the Portland affiliate of NBC how her work — offering comfort and love to patients, staff, and families — has changed and intensified during the COVID-19 crisis.
Long, a Bates English major who graduated from Harvard Divinity School and is an ordained Unitarian Universalist minister, has had to learn to minister to the hospital community, often at a distance, during a time of intense fear and suffering. She's guided coronavirus patients and their families over the phone and developed new rituals of offering "Zen Dens" to staff and celebrating patients who come off ventilators.
"My training has prepared me to draw on my faith, my beliefs, especially my belief in the transformative power of love," Long told reporter Beth Brogan. "Then I get to see that love, both in how families care for patients, how nurses and doctors and the entire team care for our patients, and in the way that patients learn to care for themselves and love themselves."
---
Jack Sapoch '18
Croatian police accused of spray-painting heads of asylum seekers — The Guardian
Jack Sapoch '18, who works with an organization that distributes non-food items like clothes to migrants and monitors violence at the border between Bosnia and Croatia, spoke with The Guardian about an uptick in mistreatment by Croatian police.
Croatia is in the European Union while Bosnia is not, so many migrants try to seek asylum in Croatia, only to be (illegally) returned to Bosnia. Lately, Sapoch's organization has reported that Croatian police are spray-painting migrants' heads as well as robbing and otherwise trying to humiliate them.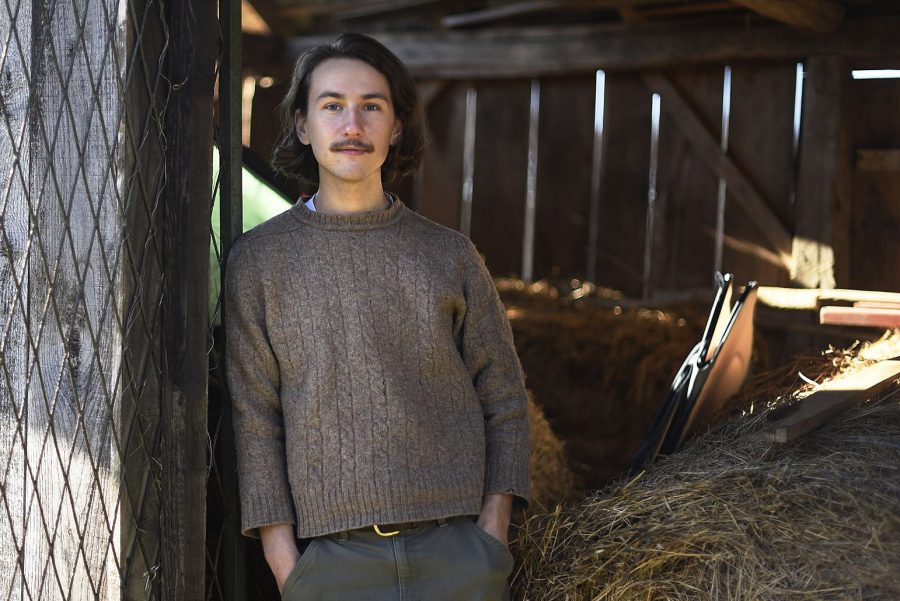 "Hearing reports of increased brutality during pushbacks is worrying due to the increased autonomy that state authorities have gained during these times of the [coronavirus] pandemic," said Sapoch, who studied abroad in Bosnia and Serbia as a Bates student and returned to Bosnia after graduation to work on human rights issues.
"Now, more than ever, it is important for us to keep these forces accountable for their own actions."
Read the story:
See also:
---
Tad Baker '80
On This Day in Maine's History — Maine Public
Maine Public's May 18 On This Day in Maine's History segment featured Emerson "Tad" Baker, an archaeologist and historian at Salem State University who is known for his work on Colonial witchcraft and excavation of historic sites in New England. May 18 is his birthday.
"A recognized specialist in the history of 17th-century Maine, Baker has been featured as an expert consultant on the PBS miniseries Colonial House," presenter Gale Parmelee said. 
Listen to the segment:
---
Peter Steenstra
Into the Wild — Rowing News
Jen Whiting of Rowing News profiled Peter Steenstra, who in his 12 years as head rowing coach has led Bates to the top of its division, with four NCAA championships in the past five years and 13 All-American rowers.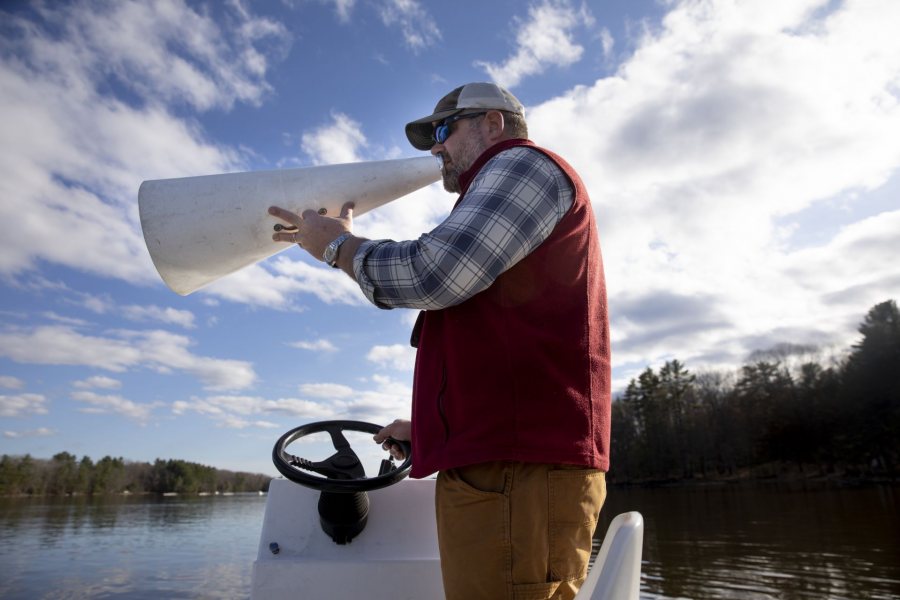 Steenstra credited his success to his rowers and staff, as well as his ability to create an atmosphere in which the rowers can develop a successful culture. "It's moving. It's organic. And it changes every year."
He said, "What I've learned is that you have to give them as much as you can, so you can then stand aside, in the shadows. You have to give them the ownership so they can go as far as possible. From that ownership, they get control. The athletes themselves are in control of the program."
Read the story:
View Comments