Before their duel in The Princess Bride, the Man in Black says to Inigo Montoya, "Get used to disappointment."
It would've been an apt forewarning to Democrats on election night.
Though many pundits predicted a blue-wave election for Democrats — gaining the presidency, more seats in the House, and perhaps a Senate majority — that turned out to be wishcasting. "It was a status quo election," says Associate Professor of Politics John Baughman. "In a strange way, this actually looks a lot like 2016: Very little has really changed."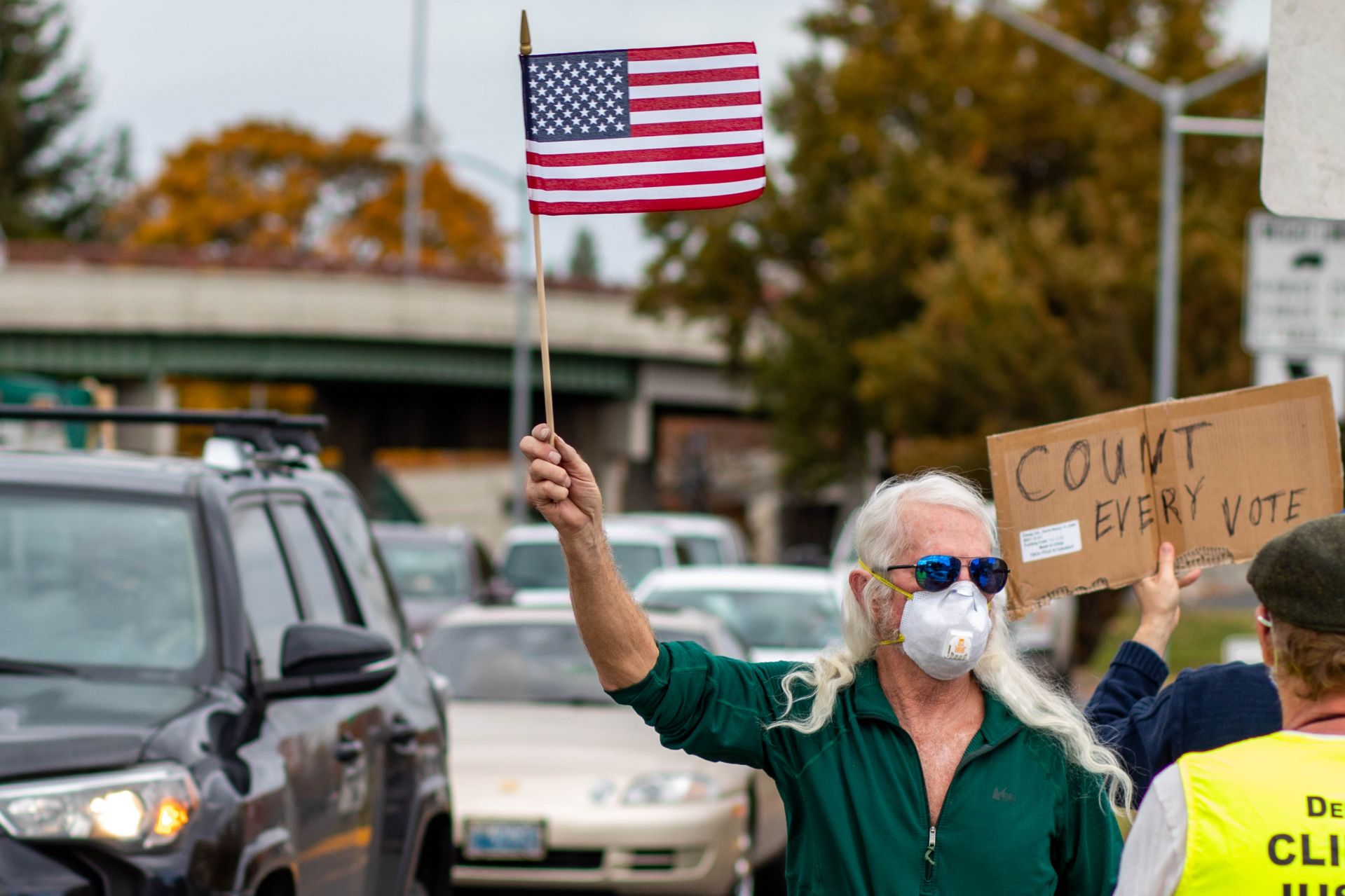 In fact, he adds, "I think 2020 has revealed who we are as a country. It was not a dramatic, widespread repudiation of Trumpism. And if voters did shift away from Trump, it was not against the Republican Party but against Trump personally as president."
If Biden wins the presidency — and, of course, depending on the outcome of the Georgia run-off elections — "he will likely have to govern with a Republican-controlled Senate," Baughman added. "We're going to have at least two years, and possibly four years or even more, of divided government. And it means that the optimistic goals of Democrats on the public policy front will have to be scaled way back."
On Wednesday, Baughman offered insights into the election along with politics department colleagues Stephen Engel, Alyssa Maraj Grahame, Clarisa Pérez-Armendáriz as well as Stephanie Kelley-Romano of rhetoric, film, and screen studies. Their Zoom presentation was attended by well over 100 viewers.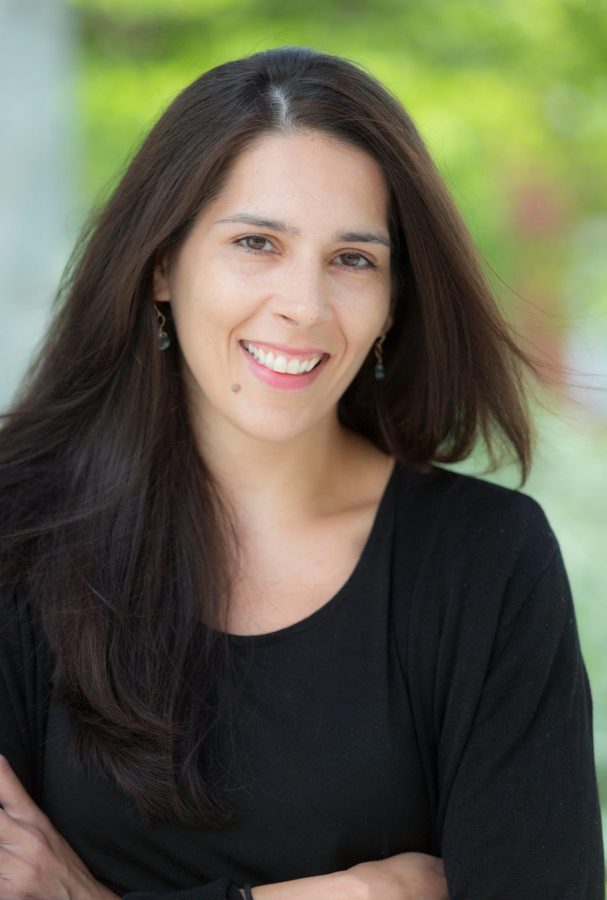 It's time to accept that voter behavior is not monolythic
Once again, the two major parties, especially Democrats, need to be reminded not to take for granted the voting habits of any group, said Grahame, a visiting professor of politics who made her point by sharing a conversation she had with a childhood friend on Election Day.
Her friend's parents, Chinese immigrants, had voted for Obama and Clinton in prior presidential elections. This time, they and other Chinese American friends voted for Trump. "As immigrants, they would be targets of Trump's particular brand of xenophobia," said Grahame.
It's the job of social scientists, she says, to ask questions like, "Under what conditions would it make sense for my friend's parents to vote for Trump? From their perspective, how does Trump fit into their worldview?"
Turns out, her friend's parents liked what they perceived as Trump's tough-on-China attitude, feeling that Obama had allowed China to walk all over the U.S. "There are a lot of parallels between my friend's struggles to understand her parents' choice, and our collective struggle to make sense of the election."
The message: "We shouldn't be surprised to find out that voter demographics aren't monoliths," said Grahame. "There's no voter demographic for whom either candidate enjoys exclusive support — and that would actually be troubling for democracy if that were the case."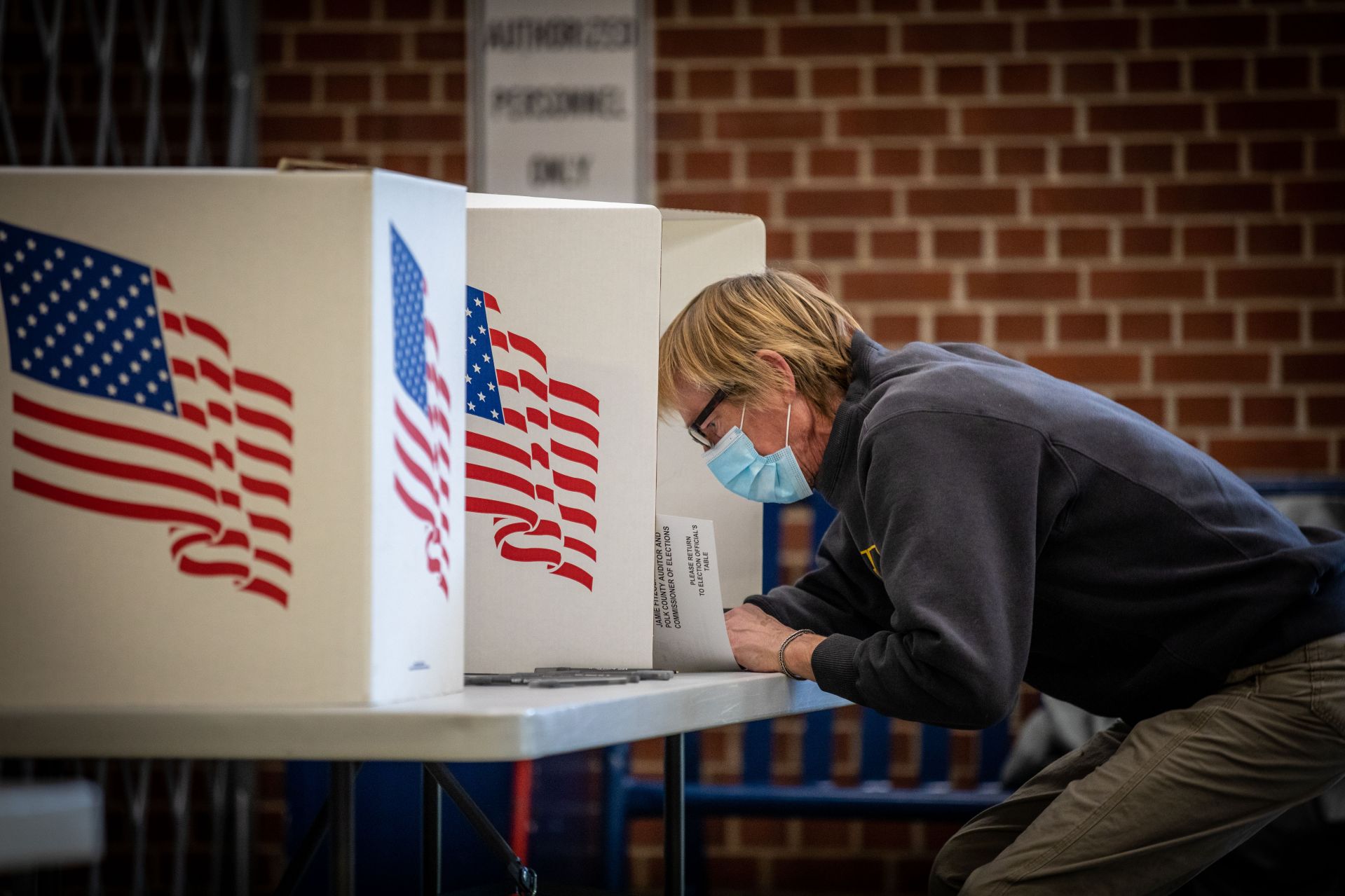 Pay attention to what the news is saying
As rhetoric from both campaigns ramps up in the post-election days, "it's really important to pay attention to what the news outlets are saying, as opposed to what the spokespeople for the campaign's are saying," says Kelley-Romano, an associate professor of rhetoric, film, screen studies.
"Stick with the information that we have, because there's going to be a lot of noise out there. I think the media is doing a good job at keeping that noise to a minimum."
Pay attention to the difference between fanciful narratives and the rule of law
As we follow Trump's legal challenges to the election, it's important to distinguish between partisan narratives (not to mention baseless conspiracy theories) and the rule of law.
Thus far, Trump's attempt to say that some mail-in ballots are illegal or invalid "is a narrative framing," says Engel. "There is literally no constitutional evidence for that claim, so I am skeptical of the lawsuits that are being brought thus far."
At this point, Baughman believes Trump's lawsuits declaring voter fraud are "unlikely to find success." One reason is that the courts don't want to toss the baby out with the bath water.
"In trying to possibly throw out bad ballots, they don't want to throw out a lot of good ballots with the bad," he says.
"There has to be some way for them to distinguish between the ballots that followed a correct process and those few that didn't. In most cases that's going to be impossible to do. They'll be reluctant to throw everything out because that essentially throws out the integrity of the election."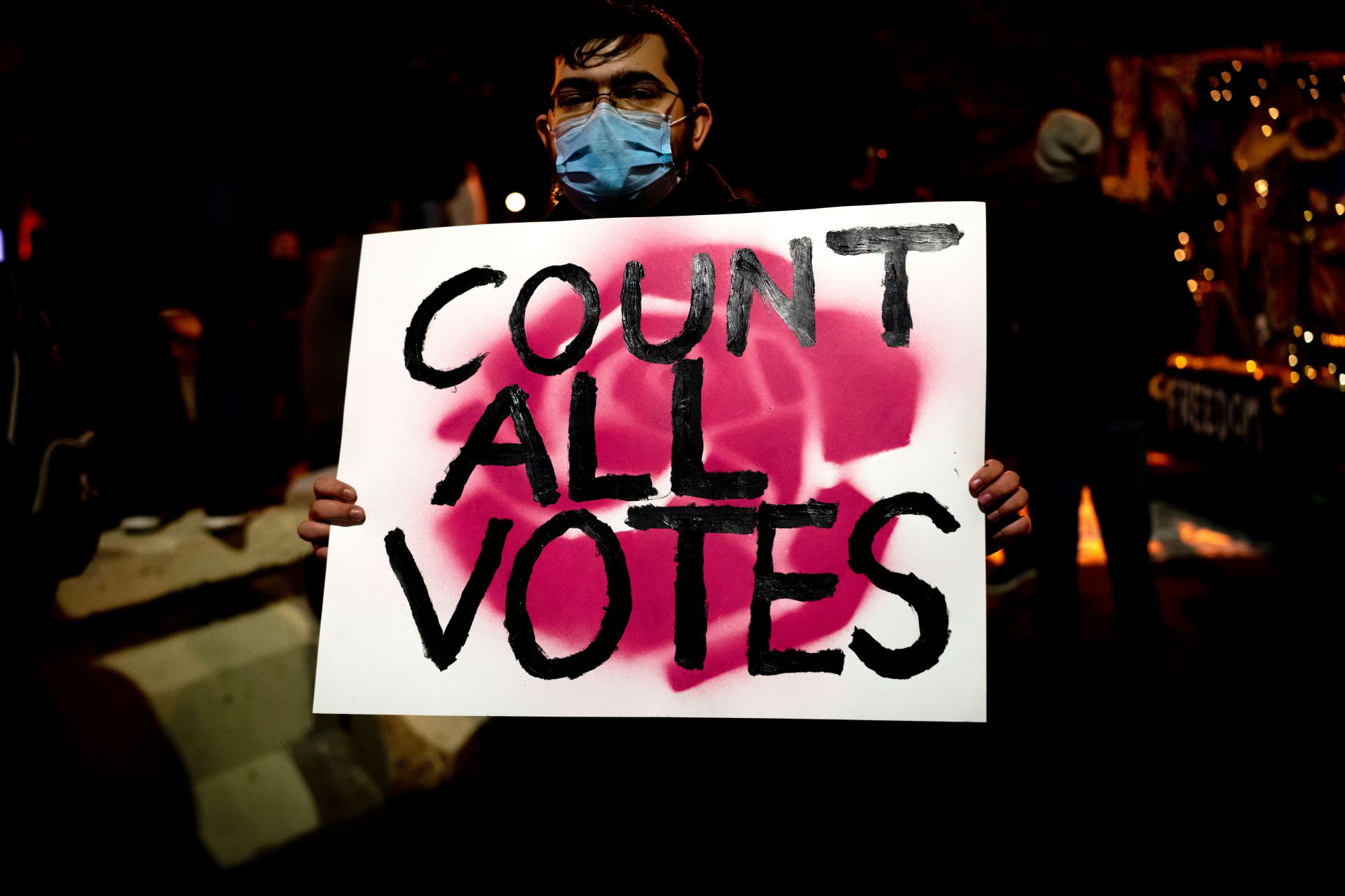 Election conspiracy theory may not gain traction (but will that matter?)
Though conspiracy theories abound, often pushed out by Trump himself, Kelley-Romano says the fact that Democrats didn't do all that well in congressional elections might prevent conspiracy theory from gaining traction.
Indeed, says Baughman, in order for other Republican leaders to take on Trump's call about election fraud means that those leaders would be undermining results in their own states, in some cases undermining elections they themselves ran.
So, says Kelley-Romano, "there are contradictions that will do a disservice to conspiracy theorists — but I never underestimate them. Trump will make a lot of noise — but already on Twitter, and even Fox News, there is a distancing from his rhetoric."
Still, adds Engel, Trump's baseless conspiracy attempts could affect a Biden presidency through "the political and rhetorical process of de-legitimizing. It is analogous but importantly distinct from Trump's birtherism during the Obama presidency: Cast a cloud over Biden from the start in order to keep the Republican base aggrieved and motivated for 2022 and 2024."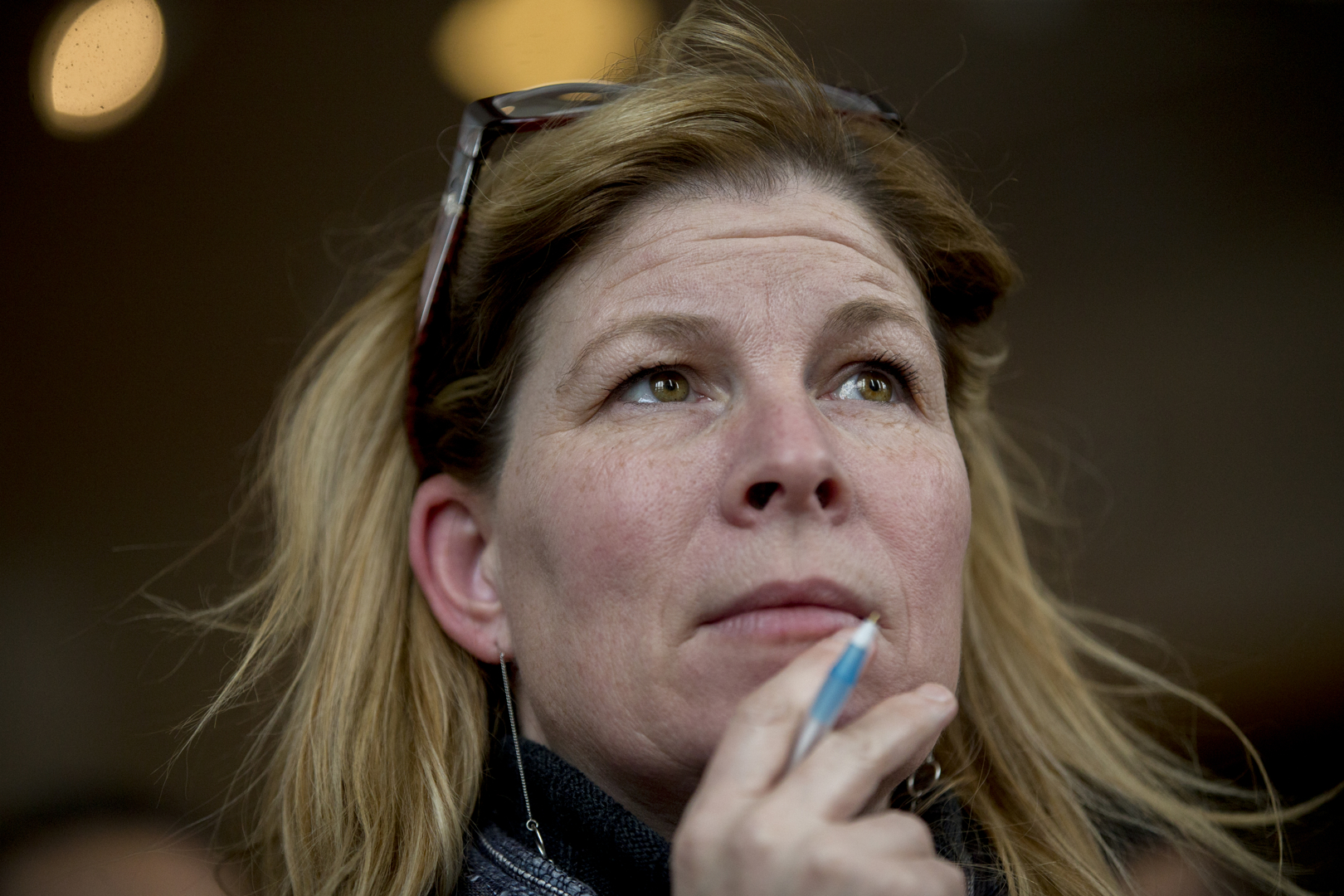 Our elected leaders should heed our own State Department
Hours after Trump falsely declared victory, the U.S. State Department issued a statement about the recent election in Côte d'Ivoire. It said, in part, "the U.S. calls on Côte d'Ivoire leaders to show commitment to the democratic process and the rule of law."
"So there you go," said Baughman. "Our own state department."
We want clarity. Be prepared to be disappointed
Among Democrats, "there was great desire for this election to be an unambiguous repudiation of Trump's America," said Grahame. "But it's almost definitely not going to be that. Our desire for clarity is its own critical failure. We all have to grapple with the fact that over 40 percent of American voters have said 'yes' to Trump's America."
"The dominant discourse about Trump — his racism and his authoritarianism — leaves us flummoxed about his apparent increased support, including among some non-white voters in certain areas. And we bemoan the extent of division in the United States."
Rather than trying to dismiss or explain away the contradictions — by blaming low-information voters, wondering about swing voters, or saying that some voters can't see what's truly in their best interest — we should "instead confront the underlying systemic causes of such immense polarization."
There are interesting outcomes everywhere.
Engel, a professor of politics, said much can be learned by looking at results outside the spotlight races. "There are some interesting outcomes, even if it's a status quo election, even if there's a lot of ambiguities."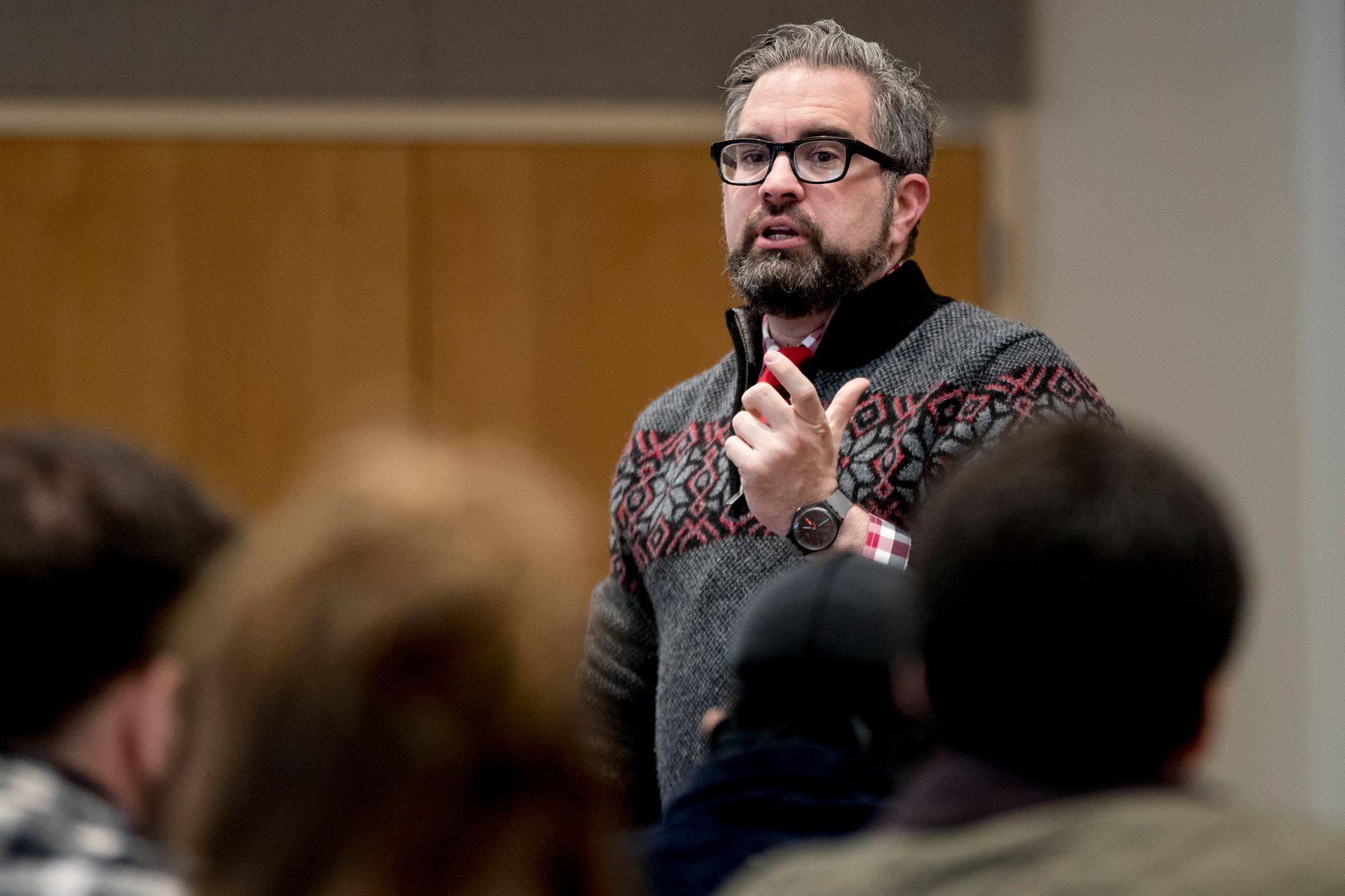 In Oregon, possessing small amounts of heroin or cocaine is now legal. Oregon also joined the District of Columbia in decriminalizing psychedelic mushrooms. And in New Jersey, Arizona, South Dakota, and Montana recreational marijuana use is now legal. Nearly a third of states have eased the criminal consequences for marijuana use.
Engel said that "those are interesting outcomes from the perspective of legal nullification" — the legal theory that a state has the right to invalidate federal laws — "whereby the states are just ignoring federal criminal law with regard to drug possession and drug use."
Also, in Colorado, a proposed measure that would eliminate abortion access after 22 weeks failed.
In terms of descriptive representation among newly elected officials, the election saw:
In New York, Ritchie Torres and Mondaire Jones become the first openly gay Black members in the two houses of Congress. (Torres identifies as both Black and Latino, and will also be the first openly gay Latino member of Congress.)

Cori Bush become the first Black woman elected to the House from the state of Missouri.
The entire House delegation for the state of New Mexico be women of color.
The number of Republican women voted to the House in this election be the most ever.
Sarah McBride become the first trans woman elected to a state senate, in Delaware, making her the highest ranking openly transgender official in the country.
At age 25, Madison Cawthorne, from North Caroline, become the youngest Republican ever to be elected to the House he is 25. (He's the first person born in the 1990s elected to Congress.)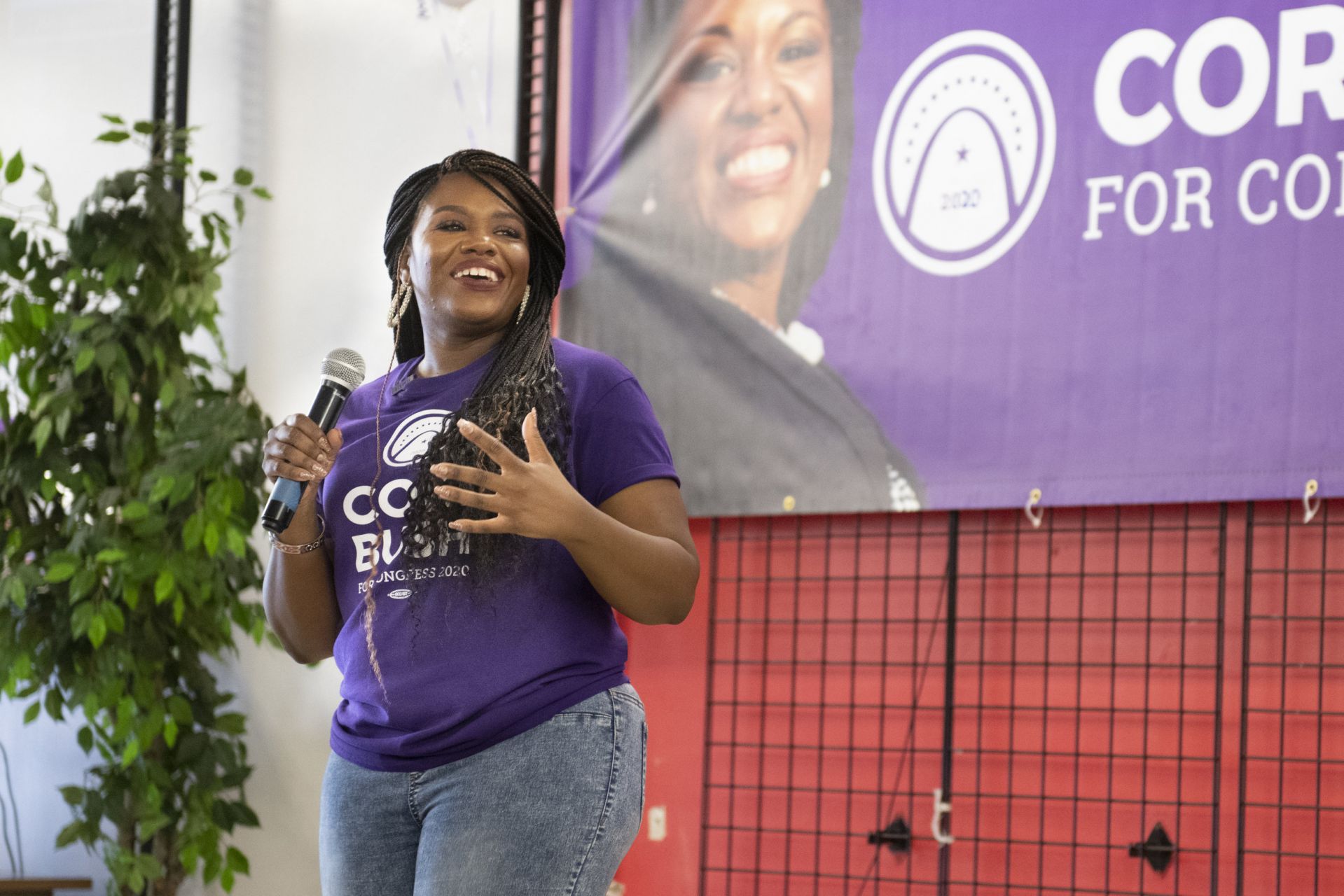 Some likely voters may not be playing ball with pollsters
While polls were criticized after 2016 due to failures to predict key states of Wisconsin, Michigan, and Pennsylvania, they still do a very good job, says Baugham. Again this year, the national polls seemed to be pretty much on target, "though we can't really yet say whether the polling was off at the state level."
But there might be an emerging systemic problem with polling, in how some likely voters might be refusing to play ball with pollsters.
"It's a genuine concern, about voters who distrust the media and distrust pollsters. And if those distrustful voters are more likely to be Trump voters than not, then it would mean that we're undercounting them."
"But I'm not convinced that we need to dump on the pollsters just yet because I think by the time we get to the end of the count, I wouldn't be surprised if it ends up being pretty close to what they were projecting."
Voting in Maine still reflects that 'politics is local'
Maine voters criss-crossed party lines during the 2020 election, defying the trend in other states, where races are guided by the highly partisan national political landscape. "State and even local races are increasingly reactions to the national parties," Baughman said.
Maine has been mostly immune to that trend, where, to paraphrase the adage linked to Tip O'Neill, politics is still local, and less along strict party lines. "There seems to have been a much higher rate of old traditional split-ticket voting in Maine than then we've seen in other states," said Baughman
For example, Democratic Rep. Jared Golden '11 probably got support from Trump voters to win his second term representing the state's rural 2nd District in Congress. Viewed as very vulnerable, incumbent Republican Sen. Susan Collins probably to support from Biden voters to retain her seat.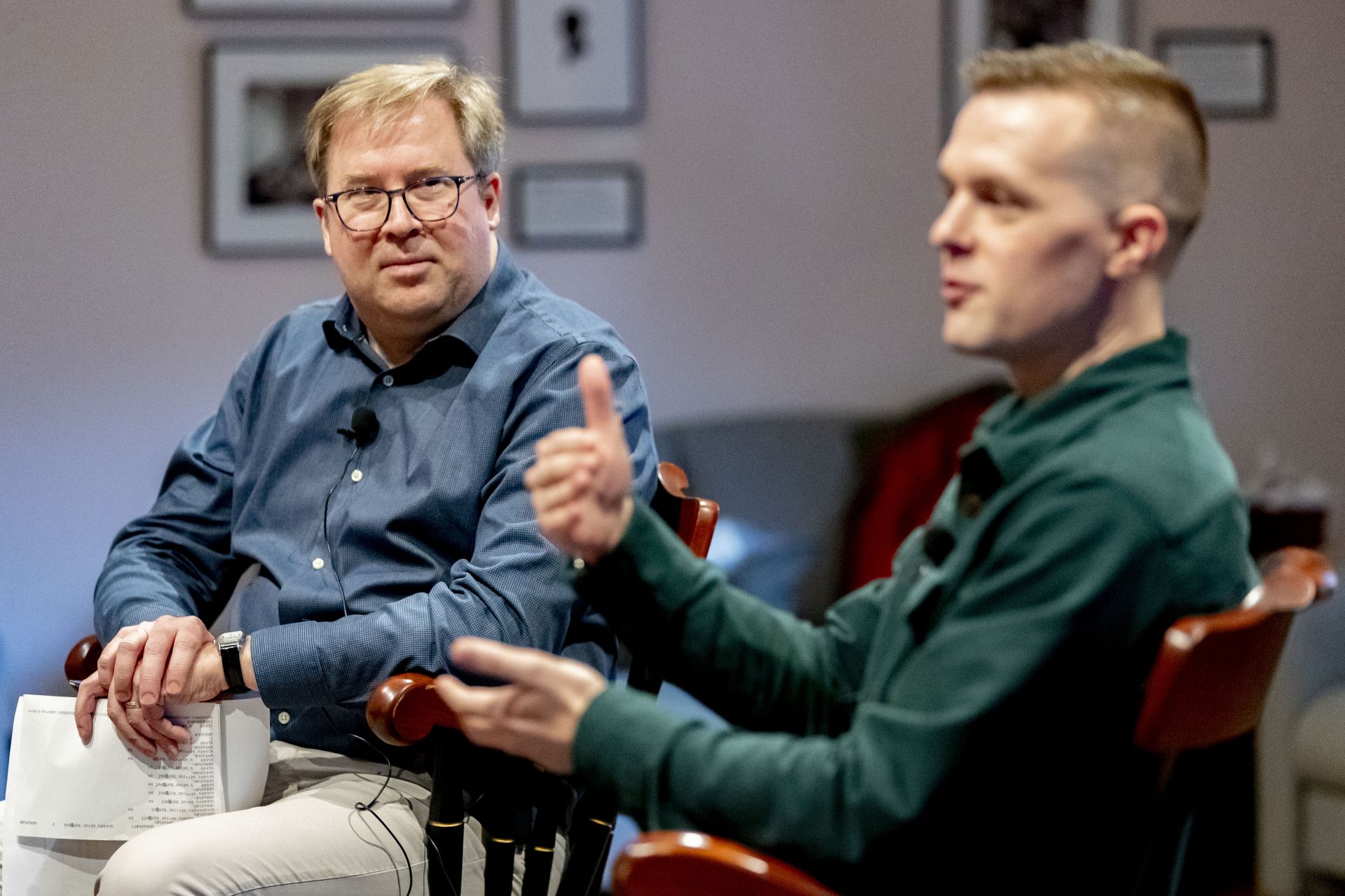 The Republican Party is expanding its base
"Trump seems to have increased support among a number of demographics, including non-white men, in certain places," says Grahame. "It's interesting because it's not particularly consistent with the Republican Party's approach to elections. He seems to have expanded his support from some demographics almost despite himself."
In Florida and Texas, there's strong evidence that Latinx voters shifted toward Trump and towards the Republicans.
Which is no surprise to Baughman, who says there were warning signs that the Biden campaign "had not done enough, with the right kind of outreach, to Latinx voters in various states, while Trump was investing in such efforts," in south Florida, the Rio Grande Valley of Texas, and other places.
Democrats didn't quite believe that Trump could be successful with Latinx voters. "There was a degree of complacency," said Baughman. "Because of the politics — around the border, immigration, and other factors — Democrats sort of took for granted that Latinx voters are going to oppose Trump. That was clearly a mistake."
Some voters' 'political socialization' is still ongoing
The process of how we develop our political habits and perspectives is called "political socialization." Some Americans, such as immigrants, develop their political socialization differently than other citizens, explains Clarisa Pérez-Armendáriz, an associate professor of politics.
For example, research shows that for Latinx voters, political socialization is not handed down by older family members, so they don't have the "my grandfather was a Republican so I'm a Republican" experience.
Instead, their socialization can be active and ongoing, occurring "through their American experience," says Pérez-Armendáriz. And since their American experience is ongoing, their voting habits can also be more fluid.
"While some issues that Latinx voters care about will align with the Democratic party, they can be persuaded to be on one side or the other more than other voters might be."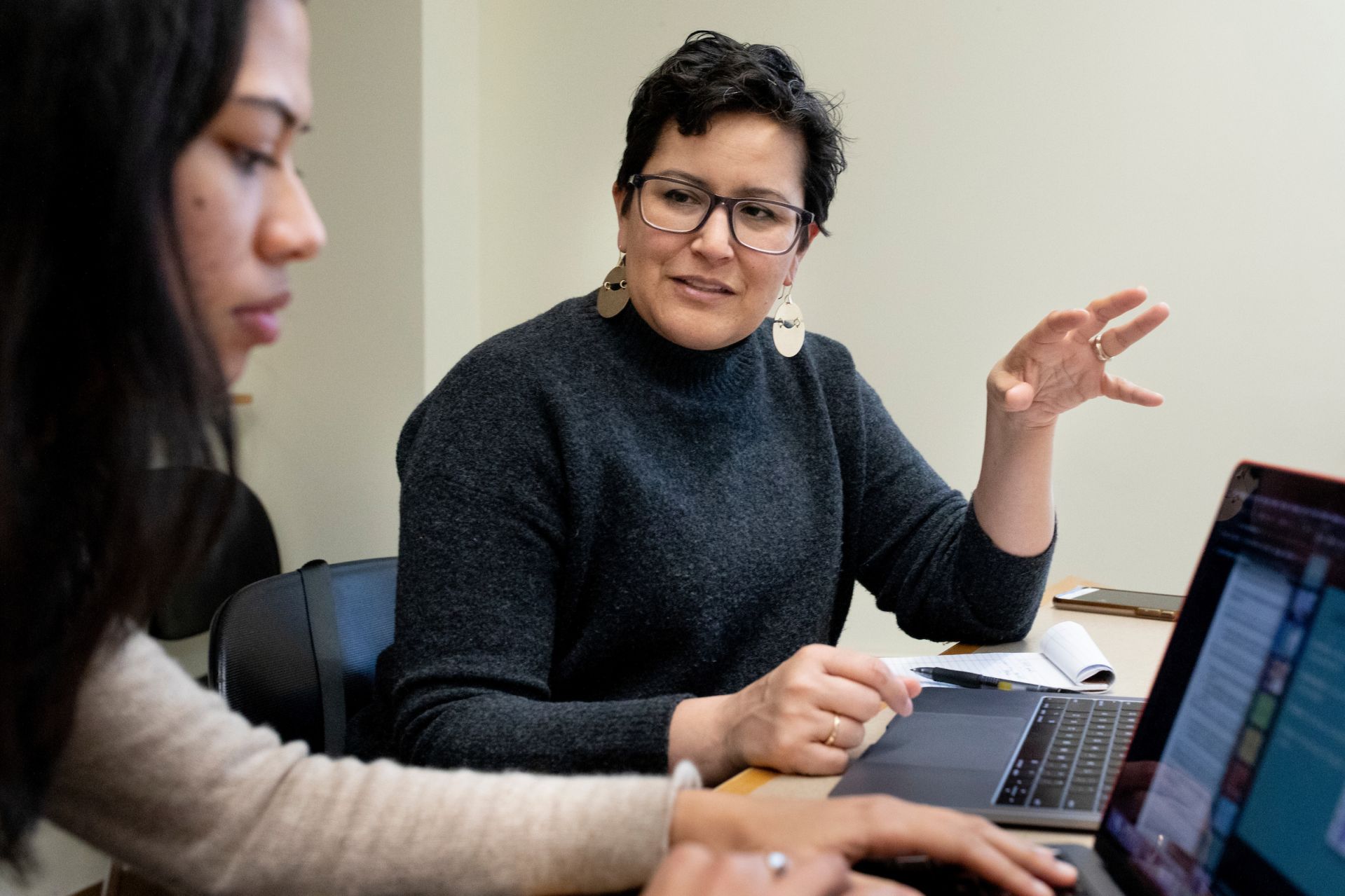 In some states, there may have been a COVID backlash
Though some states' aggressive pandemic policies, such Maine's, have saved lives, some citizens in those states may have nevertheless voted for Trump as a protest against shutdown measures. "Shutdowns have been effective," Pérez-Armendáriz says. "But that doesn't mean they haven't been extremely harmful to people in ways that affect how they vote."
For example, some voters were disproportionately affected by shutdowns — not because they had to keep working in essential jobs that might be dangerous but because they could not work. "I never heard any Latinx laborers, for example, say, 'What I would prefer is to not have work.'"
Pérez-Armendáriz says such protested voting may have occurred elsewhere, mentioning rural Maine, where during the spring and summer one saw many signs on vehicles and front yards with vulgarities directed at Democratic Gov. Janet Mills, clear if blunt responses to the state shutdown.
COVID may have helped Republican campaigning
"There's a strong belief in campaigns that on the ground, face-to-face interaction is incredibly important," says Grahame.
Yet, for reasons related to the pandemic, the Democrats scaled back their on-the-ground canvassing, while Republicans still pursued in-person campaigning and in-person rallies, including in South Florida, leaving "Democrats to work overtime to try to figure out ways to substitute for that." Digital and social-media efforts can help, but they're not a substitute.
Going forward, "which campaign did a better job getting out the vote during a pandemic will be one of the really important areas of study," says Baughman.
It may not be 'the economy, stupid' anymore
In 1992, Bill Clinton's campaign hammered away at President Bush by pointing out the national recession. "It's the economy, stupid," was strategist James Carville's comment, meant to highlight the the need to stay on message.
"The idea was that the average voter would look at their own experience in the economy, give credit or blame to the parties, and vote accordingly," said Baughman. "But as our party affiliations have become more calcified, we become more impervious to changes in the economy.
"As a discipline, political science needs to reassess how we think of economic factors, at least in the context of American elections in the face of this kind of high party polarization."
View Comments