The more things change, the more the brisket stays the same.
Held on Wednesday, this year's Harvest Meal was, like all of Dining Services offerings this fall, a take-out affair.
But oh my, what a menu: roast turkey, seafood chowder, beef brisket crusted with brown sugar and chili; roasted eggplant with artichokes and spinach; and green bean and tofu casserole, among other options.
And the event had the perfect theme reflecting the care-free, sunny delight that the year 2020 has been: "Life's a Beach." Hence the pink flamingos, among other inflatables.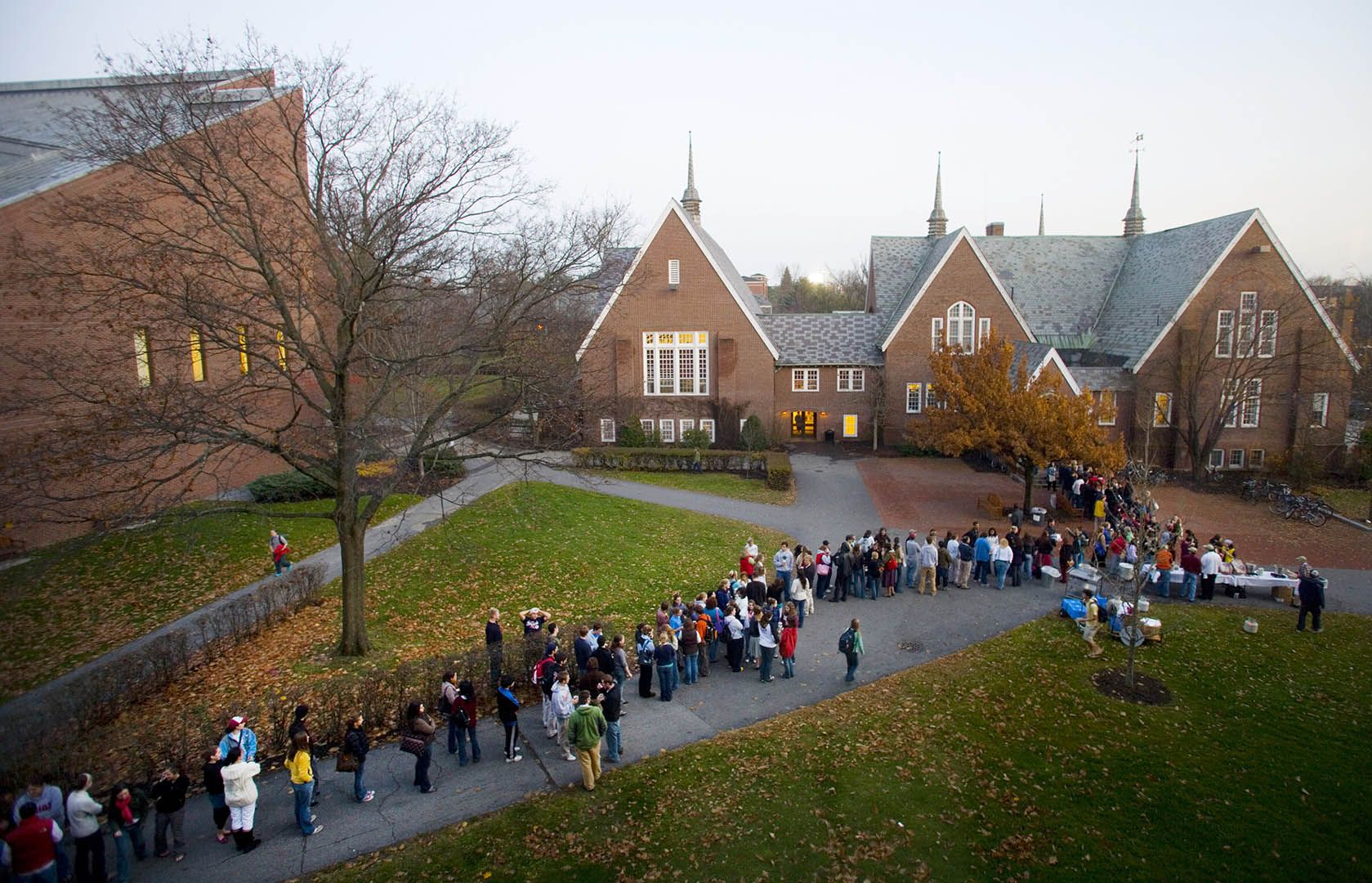 For your holiday-season dining needs, wants, or desires, here are recipes for three dishes from the 2020 Harvest Meal menu.
SEAFOOD CHOWDER
Servings: 11 portions (6 ounce)
2 teaspoons canola oil
2 stalks celery, medium diced
1/4 large onion, medium diced
1 1/2 teaspoon garlic, minced
1/2 cup butter (1 stick) or margarine
3/4 cup flour
2 tablespoons fish base
2 quarts milk
1/2 pound cooked potatoes, diced
1/4 pound 40/60 count scallops
1/4 pound 70/90 peeled, de-veined raw shrimp
1/4 pound lobster meat
1/2 pound fish of your choice, can be a variety
1/2 teaspoon tabasco sauce
In a pan over medium heat, melt butter or margarine. Whisk flour into the butter until a thick, rough paste forms (roux.) As it cooks the roux will become smooth. Stir often and watch for burning.
After about 5 minutes, remove from heat and set aside.
Heat oil in a large soup pot over medium-high heat. Add onion, celery, and garlic and sauté for 5 minutes.
Mix fish base and milk, then add to vegetables and bring to a simmer.
Thicken with roux.
Add potatoes, scallops, shrimp, lobster, fish, and tabasco. Bring back to a simmer, and simmer for 10 minutes. Check seasoning.
---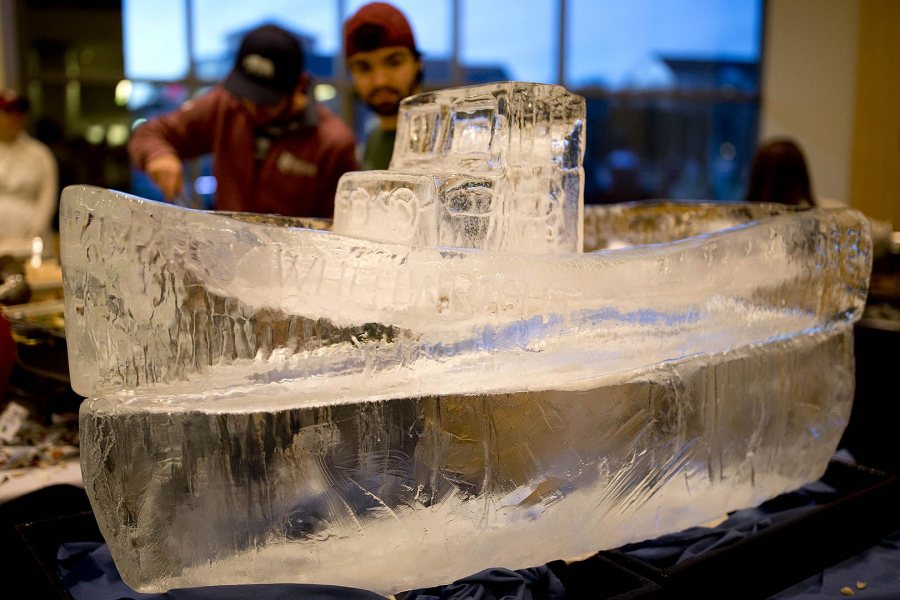 ---
HERBED STUFFING
Servings: 12 (4 ounce) portions
1/2 large onion, medium diced
2 stalks celery
1/3 cup margarine
6 1/2 cups chicken stock
1 gallon dried bread, diced
1/2 teaspoon salt
1/4 teaspoon pepper
1/2 teaspoon sage
Preheat oven to 350 degrees.
In a pan over medium-high heat, melt margarine. Add onion and celery and sauté for 10 minutes.
Add stock. Bring to a boil, reduce to a simmer for 10 minutes. Remove from heat.
Add bread, salt, pepper and sage. Mix thoroughly. Place in a greased baking pan.
Bake for 15 minutes.
---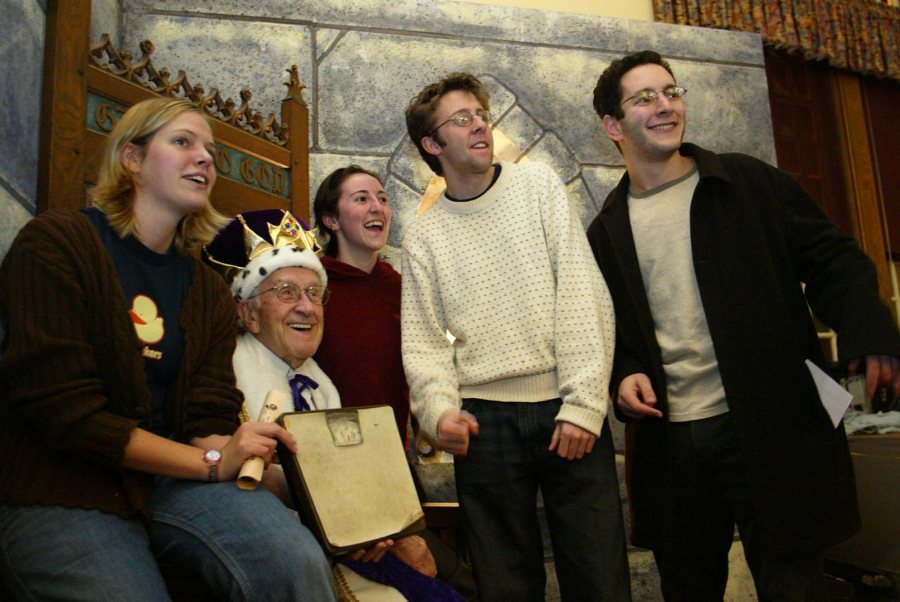 BROWN SUGAR AND CHILI CRUSTED BRISKET
Servings: Rub is enough for two (5-6 lb.) beef briskets, each approximately 20 portions
3/4 cup + 2 tablespoons dark chili powder
3/4 cup + 2 tablespoons salt
1/4 cup + 3 tablespoons brown sugar
1/4 cup + 3 tablespoons black pepper
3 tablespoons + 1 1/2 teaspoons dry mustard
1 teaspoon ground bay leaf
1/4 cup + 3 tablespoons granulated garlic
1/4 cup plus 3 tablespoons granulated onion
Mix ingredients and rub generously on briskets.
Bake at a low temperature, 250 to 275 F., for 3 hours minimum in a conventional oven or the low setting on a Dutch oven. Brisket often requires up to 2 hours per pound. Brisket needs to reach an internal temperature of 180 degrees.
Leftover rub can be refrigerated in an airtight container.
View Comments