A college psychotherapist helps students understand that it's OK not to be OK. A Post & Print supervisor helps make sure each arriving package gets to the right students. A COVID-19 contact tracing director helps students feel comfortable in the face of quarantine.
Whether students are feeling down, or need help getting their feet back on the ground, they get the support they need among the Bates staff, whose work helps position students for success in their work with the equally talented and devoted Bates faculty.
Each week for the next six weeks, we'll share three portraits of Bates staff members who've responded to the needs of our students during a time of crisis. Totaling 21 staffers, from 19 different college offices, these Bates people rise to the challenge when students need somebody — not just anybody. 
Tonya Bailey-Curry
A licensed clinical social worker, Tonya Bailey-Curry works as a staff therapist for the college's Counseling and Psychological Services (CAPS). She recognizes that students are coping with two pandemics: COVID-19 and white supremacy.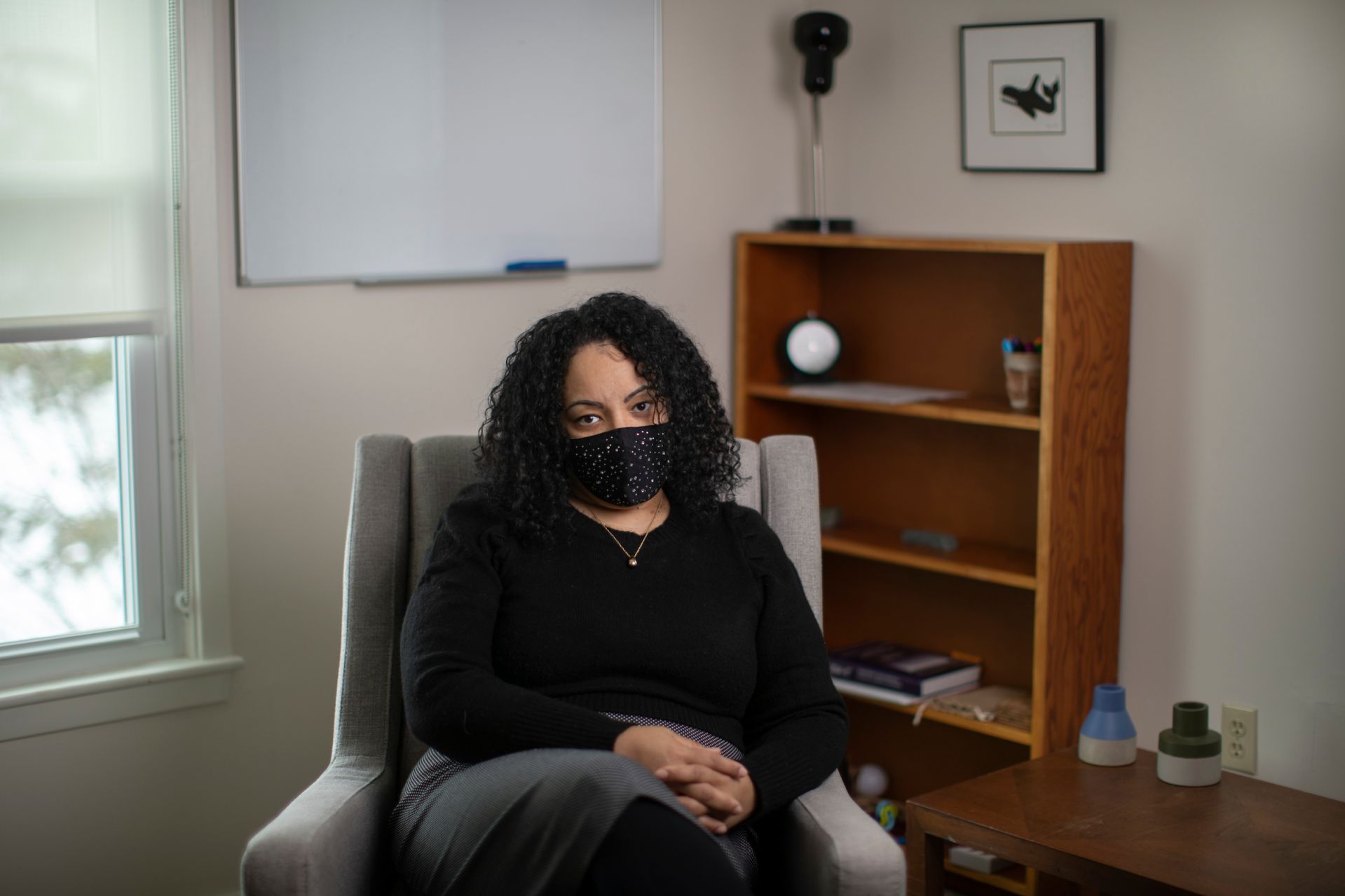 One of the things that stands out for me most as I reflect on my work with students, especially last semester, is how emotionally dysregulating it can be to try and navigate life in the midst of two pandemics: one being COVID and the other, white supremacy, which reached heights impossible to ignore.
Working with BIPOC students who I may racially identify with has provided an opportunity to allow them to hopefully feel a sense of comfort while addressing fears that I relate to, as well.
Lessons learned from the prior year: We have to continue to meet students where they are at. We will continue to remind them that it is OK not to be OK, and continue to hold space for them as they process what that means for their life. Also, I like to remind students that they — not I — are the experts in their lives. My role is to walk alongside them and hopefully provide them with some useful tools along their journey.
Lastly, we at CAPS always try to elevate the importance of students using their voices, in all aspects of their lives, including their experience in therapy. Often students are spoken for and not with. The decisions made thereafter may be with great intention but result in harmful impact, so self-advocacy is essential. If there was ever a time for student voice, it's now — people are listening, we're listening.
I feel blessed to work with a team of providers who work closely, with great commitment, to support all our students.
Bobby Bosse
Bobby Bosse is supervisor of Mail & Package Services. He oversees the "Post" aspect of Post & Print and manages the facility's student employees as they process every package that comes in and out of Bates.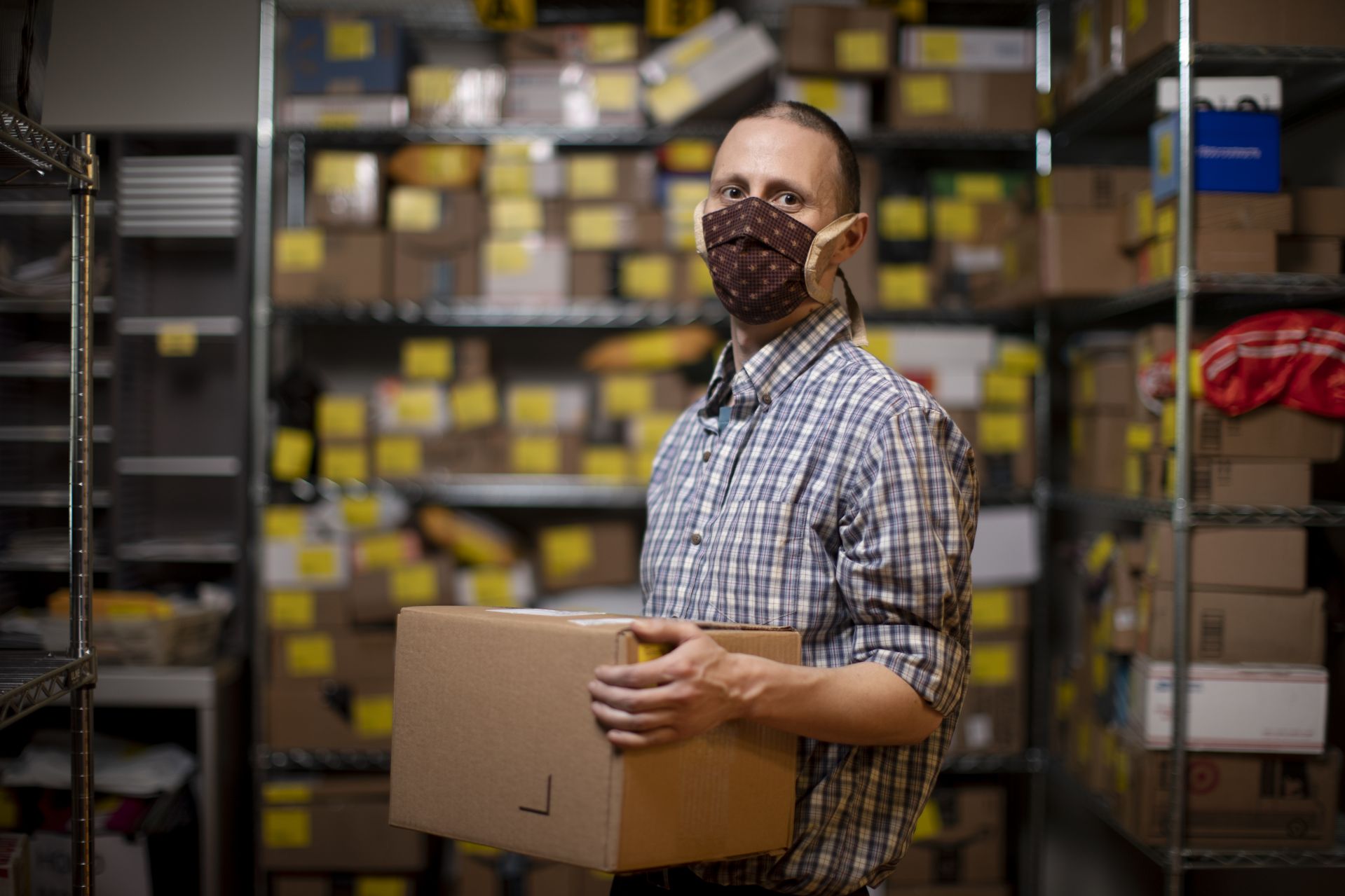 Things were new for us right off the bat last September: We operated entirely outside, under two tents, for the first month, the busiest time of year.
That way, we were able to keep maximum distance between us and students, making sure there was no needless exposure by being inside.
Students are staying on campus more and, instead of going off campus to Walmart or Shaw's to get groceries or other little items, they're ordering online. Last fall we saw a lot more grocery and food orders coming from places like Amazon Pantry and Thrive.
Honestly, they're ordering everything: beef jerky, cans of soups, ramen — just anything you can think of, they will order it all. We're also seeing an uptick in toiletries coming in as well, most notably razors, from Dollar Shave Club and Harry's. Bates has teamed up with Central Maine Medical Center to make prescription deliveries here so students who used to go to a local pharmacy can come pick up all their prescriptions here.
The trend has continued this winter. During the first 10 days of the semester, we processed and handed out 7,517 packages. Last year during the first 14 days, we handed out 5,398 packages. That's nearly a 40 percent increase in a short period of time.
Before leaving campus for winter break, Bates asked all students to pack up their rooms in case the college didn't reopen and their belongings had to be shipped home. Thankfully it didn't come to that, but we had to be prepared. All students were given three large boxes along with preprinted labels with shipping information about them. This was a completely new project for us, but it went incredibly well.
Ben Walker
A certified athletic trainer with Sports Medicine in the Department of Athletics, Ben Walker transitioned to a new role during Summer 2020 as director of Student-Facing Contact Tracing.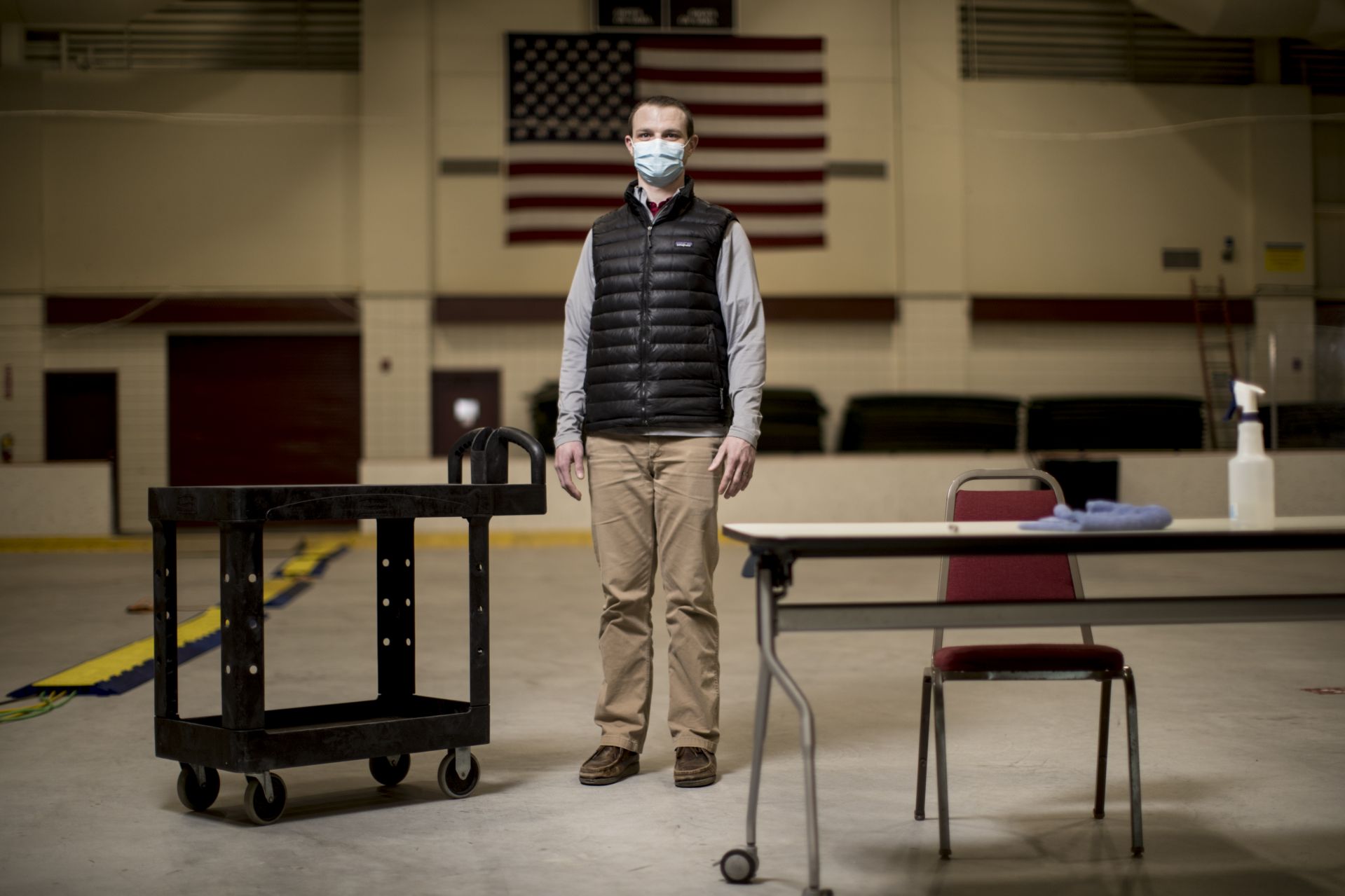 The contact tracing team helps our students stay healthy and safe by ensuring that we are having thorough conversations with students who have tested positive for COVID-19.
Our goal is to accurately identify students who meet the CDC's definition of a close contact. By doing this, we help limit the potential spread of COVID-19 and help keep our campus and local community safe.
Students have lots of stressors in their lives, especially in the last year. The added stress of finding out that you have tested positive or have been a close contact does not make things any easier. The most important trait of a contact tracer is the ability to make a student feel comfortable. We are in the business of delivering un-welcomed news — sometimes before a student has even gotten out of bed.
View Comments