In September, when Bill Henry '85 won an Emmy for his editing work on HBO's Succession, he thanked his cousin Stuart Cooper during his acceptance speech.
Here's why.
Some 35 years ago, in April 1985, Henry was a month shy of his Bates graduation when he traveled to New York City with his parents to see an exhibit at the Metropolitan Museum of Art on Michelangelo Merisi da Caravaggio, a baroque Italian painter about whom Henry had done his senior art history thesis.
They also had dinner, where Henry met Cooper, his mother's first cousin, for the first time. Cooper was not just a cousin but a Hollywood filmmaker, too, whose credits included 1975's highly regarded World War II film Overlord.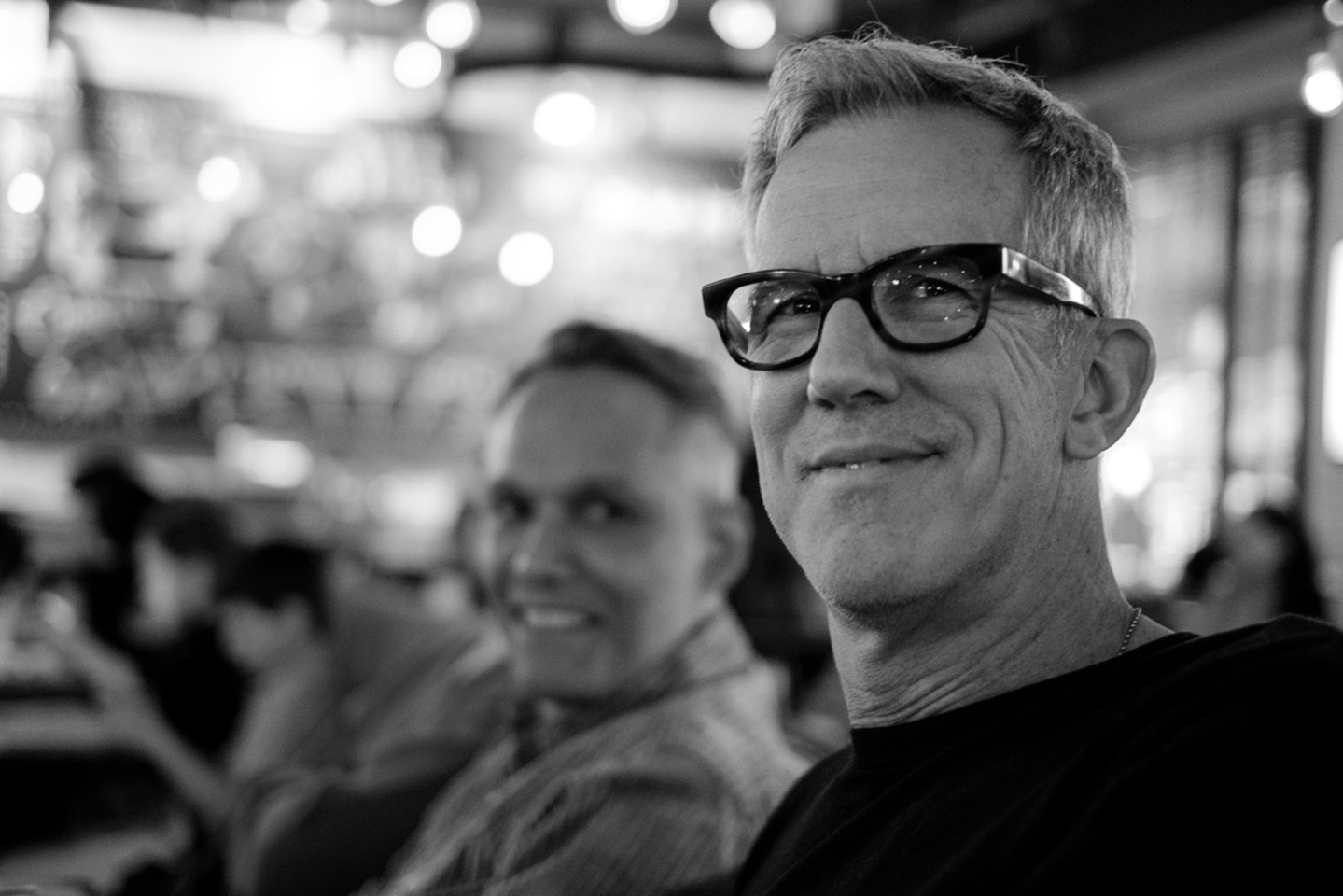 Cooper asked his young cousin, "What are you going to do after graduation?" To which Henry replied, "I honestly don't know." As moms do, Henry's mother saw an opening: "He's going to come work for you in the movie business!" As Henry recalls, "Stuart really perked up and said, 'Oh, really?'"
The cousins stayed in touch, and when Henry graduated in May, he moved to Los Angeles. "I started as an apprentice film editor, on 35-millimeter film." One of his first credits was as an apprentice editor for David Byrne's True Stories (1986).
"That was it. It stuck," he says. "I initially thought I would give it that first summer after graduation. I stayed for 10 years."
Working primarily as an assistant and associate editor, Henry traveled the world and worked with big names. Along the way, he was mentored by John Bloom, who had won the Oscar for film editing on 1982's Gandhi. "I met him in the early '90s on a forgettable Mel Gibson / Robert Downey vehicle called Air America."
By the mid-1990s, homesick for the East Coast (he'd grown up in Cohasset, Mass.), Henry left L.A. for New York City, where he began to transition from theatrical films to television.
In the early 2000s, Henry worked with the legendary Mike Nichols on three projects, including HBO's adaptation of the play Angels in America, as an associate editor. (In fact, Henry was slated to cut Nichols' 2014 adaptation of Master Class, the Terrence McNally play about opera star Maria Callas and starring Meryl Streep, when the director died at age 83.)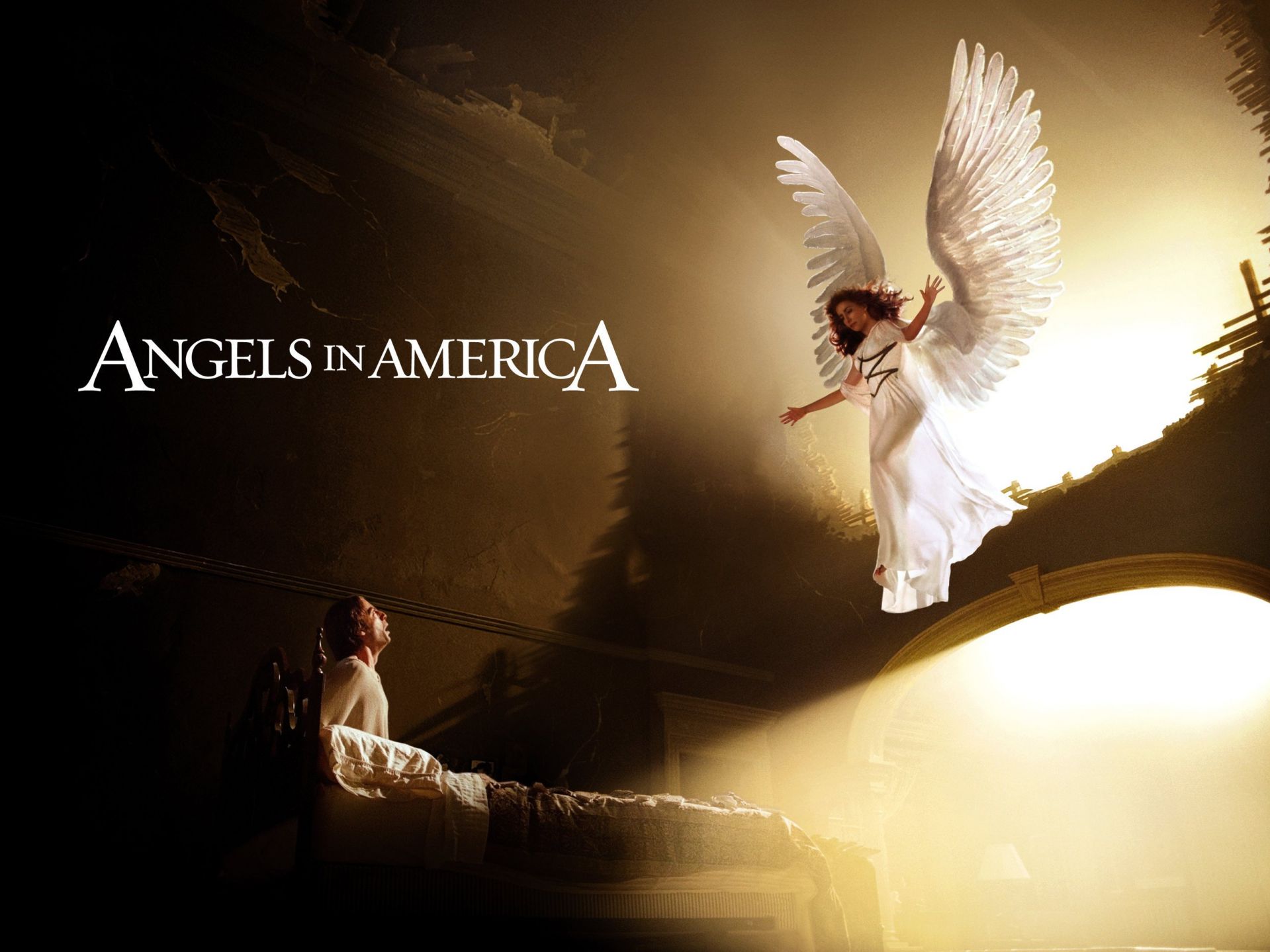 Along the way, Henry witnessed first-hand the industry's "shift from 100 years on acetate film to a completely digital medium." And that fundamentally changed how films were edited. Though a movie might be shot on traditional 35-millimeter film, the editing became digital.
"It changed the workflow in the cutting room from what was a labor-intensive job" of splicing, filing "film trims" (sections of film removed during editing), and cleaning reels as an assistant to "digital-media management on a computer," he says.
He got his first editor's credit on a TV show for the 2012–13 NBC series Smash. "I had to really talk my way into getting that job," he says. "DreamWorks was hesitant because I had never done a musical before."
He uses the example of landing the job when he talks to aspiring editors. "You just have to boldly say, 'Look, I know I can do this,' and then hard-sell your abilities. They bought it, I got it, and it went exceptionally well."
Featuring a large ensemble cast, including Debra Messing, Anjelica Huston, and Broadway star Megan Hilty, Smash told the story of the creation of a new Broadway musical about the life of Marilyn Monroe through storylines about everyone involved: writers, producers, actors, and others.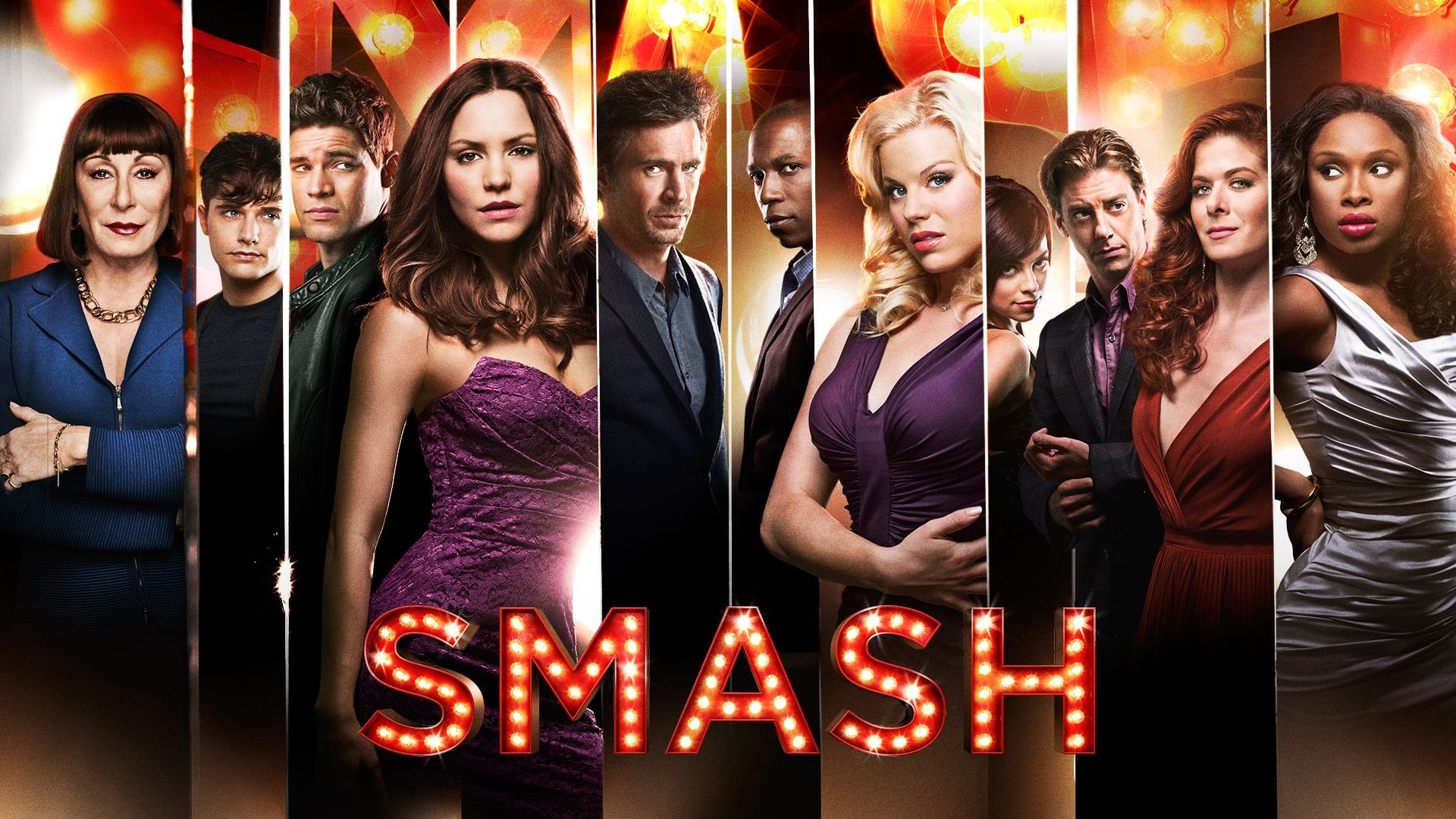 Editing musical sequences is a different animal than straightforward narrative, Henry says.
"There were at least three musical numbers integrated with the narrative, and they routinely shot with three cameras. They would shoot an extraordinary amount of footage to cover that three-minute sequence," he explains.
"When editing a dance sequence, you're always trying to maintain and clarify the geography of the scene" — think Gene Kelley splashing about in Dancing in the Rain — "while also visually earmarking character arcs and featuring the best of the choreography. Many of them were quite complex."
"To willfully manipulate time, protracting those moments of quiet that are full of unbearable tension — that is exceptionally satisfying."
Henry won his Succession Emmy in the "single-camera picture editing" category for the final episode of the show's second season, "This Is Not for Tears."
The term "single camera" refers to a more cinematic style of filming, in which a scene might be shot and reshot from several angles with a single camera, compared to how a studio TV show might be shot, with multiple cameras capturing each scene.
---
This scene from Succession displays the single-camera editing techniques that won Bill Henry '85 an Emmy.
Henry credits Smash for some of his success with Succession, a series that explores a family's battle for control of its media empire. As it involves a family, the show features elaborate dinner-table scenes.
"Dinner sequences have their own rhythms dictated by the pace of the dialogue," he explains. "It's a dance of sorts, moving around those Roy tables, grabbing pieces of dialogue, while maintaining the viewer's sense of space. That was a very transferable skill to Succession."
Using his skills to guide and influence the viewers' emotions is one of the most rewarding parts of his job, Henry says. "To willfully manipulate time, protracting those moments of quiet that are full of unbearable tension — that is exceptionally satisfying. As an editor the showrunners are relying on you to find those beats and highlight them."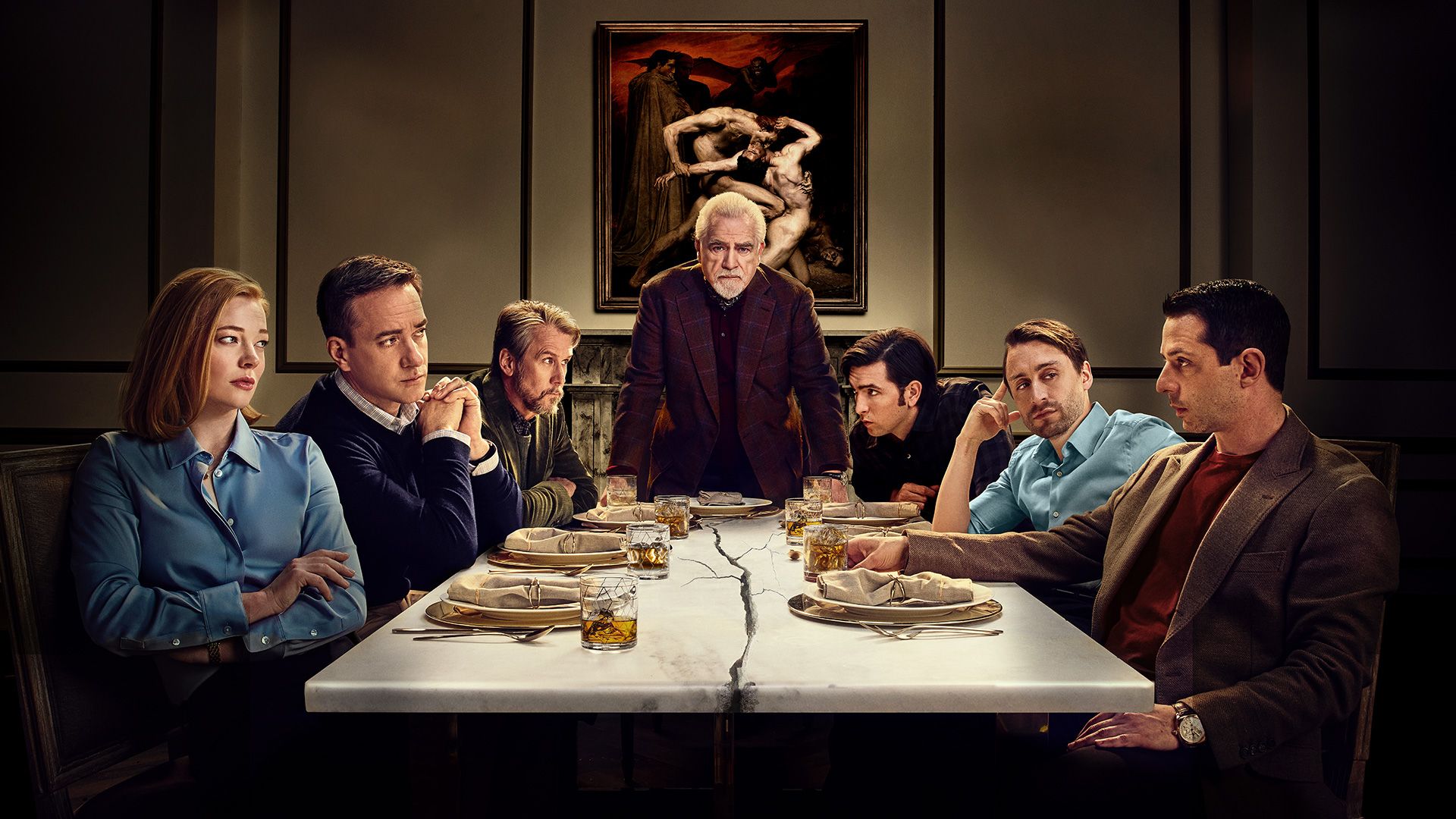 During the New York pandemic lockdown, Henry and his husband, Gabriel Garay, a hair colorist who also works in the city, hunkered down in their home in Hudson, N.Y., with their Jack Russell terrier, Scout. They've since returned to their East Village apartment, and Henry is back to work on what will be his 45th editing credit, on Julian Fellowes' new HBO series, The Gilded Age, set in 1870s New York City.
While a chance family conversation may have led to Henry heading West in 1985, he has no doubt that his Bates education gave him the springboard.
"You are exposed to infinite possibilities at Bates," he says. "You're allowed to explore a variety of disciplines, examining every facet of your chosen focus while not having to abandon other interests. I was an art history major but I was probably just shy of also being an English major." (The nearly English major has a recent editing credit for the Apple TV+ show Dickinson, a fictionalized series about the New England poet.)
"Art history, certainly from a visual point of view, naturally aligned with my film pursuit," he says. "It doesn't seem, in retrospect, like a crazy move — but it was unexpected. When I finished at Bates, I thought I was going to sell shirts at Barney's."
View Comments