Deeply invested in their students, high school educators strive to do their very best when writing college recommendation letters.
But during stressful times — like a pandemic — it's easy for anyone to feel they're falling short of their best.
In offering tips to prospective recommenders, Bates Director of Admission Darryl Uy has one key message: Be easy on yourself.
High school counselors and teachers might worry that they can't provide as good a recommendation as they have in the past, due to a year or more of limited contact with students.
"But that's OK," Uy says. "Any context or stories are helpful, and we understand if you haven't been able to connect with students as much as you might've in prior years. And if you don't know a student that well, especially in the time of COVID, that is still helpful for us to know."
On the flip side, remote learning means that some educators are being "invited" into students' homes in unprecedented ways that might help them understand a student's life. "That can provide a new level of insight into a recommendation for a student," Uy says.
Recommenders might also feel that the "best" recommendation has dazzling prose. "However, a recommendation can be a series of bullet points. Given the volume of applications we review, we welcome recommendations that can summarize and highlight a student's strengths succinctly. "
"We are looking for recommendations that talk about the student, first and foremost, in the classroom," Uy says.
Words still matter, he says. "We value authenticity, genuineness, and honesty."
Bates requests that teacher recommenders be from a student's junior or senior year, in English, social sciences, mathematics, natural science, or a foreign language.
"We are looking for recommendations that talk about the student, first and foremost, in the classroom," Uy says.
"If a recommender knows the student in ways that highlight their personality, that's helpful too. Is the student the glue of the class? Someone to whom everybody turns for support? Are they an unsung hero? Are they a leader in their school, even if they're not in a specific leadership position? Do they go above and beyond to show compassion?"
When writing a recommendation, a recommender should do more than confirm that a student has talent. For an admission office, talent is pretty easy to identify, and something that every student applying to college will have.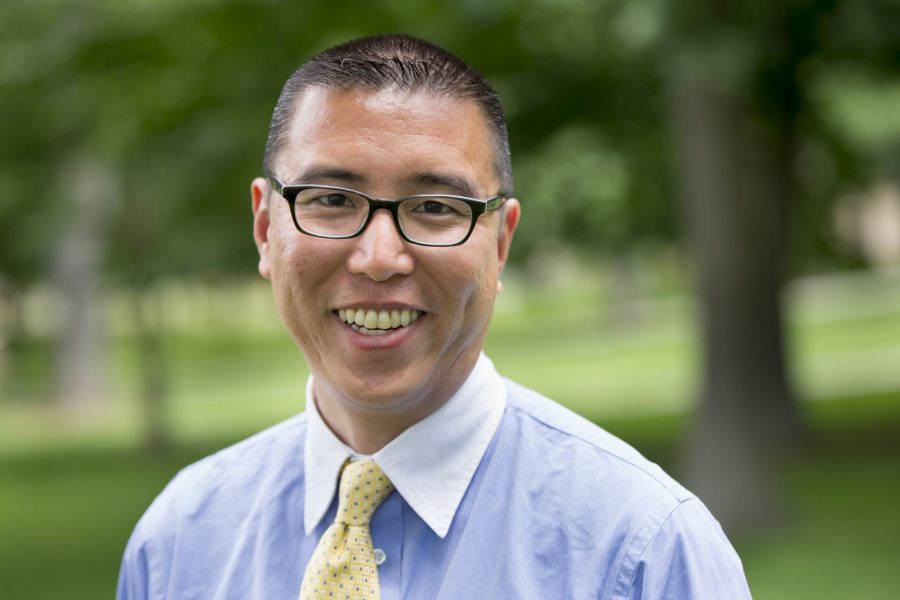 Recommenders should also avoid simply restating a student's activities since "we will get all that information from the student's application." Another recommender pitfall, for a teacher, is spending a tad too much time describing the goals of their class and their own teaching approach.
Above all, recommenders should understand that letters alone are rarely the deciding factor in an admission decision.
Try to avoid a cookie-cutter approach to recommendations.
"We will always look at the transcript first," Uy says. In that sense, a recommendation can help explain a trend of low grades in a certain subject on the transcript. Or we may discover how a student who doesn't have a top grade adds to the classroom experience in a myriad of positive ways. Recommendations can inform us of other qualities a student can bring that we cannot glean from the transcript."
The Bates Admission team knows that though teachers and counselors are often overwhelmed with recommendation requests, they should try to avoid a cookie-cutter approach to recommendations.
Every year, the Admission Office receives applications from multiple students who attend the same high school. Considering that the Bates Admission staff may read these applications together as a group, they will quickly know when a teacher is using a template with the same phrases and same text for different students. "That doesn't help us nor does it help the students in the admission process," says Uy.
And Uy has some advice for students, too: You don't need to spend time gathering a stack of "other" recommendations.
"We once received 18 recommendations for one student," recalls Uy. "But we don't need to hear from your kindergarten teacher. We don't need to hear from celebrities or politicians or the alum down the street who you barely know. We do want to know about you in the classroom."
View Comments