Marcelle Medford
Portland Museum of Art examines Homer's portrayal of African Americans in Harper's illustrations — Portland Press Herald
A Press Herald review of the Portland Museum of Art's exhibit Freedom, which looks at illustrations created by Winslow Homer for Harper's Weekly during the Civil War, quotes Marcelle Medford, assistant professor of sociology.
While some of Homer's paintings are praised for empowering Black figures, explains reviewer Jorge Arango, his illustrations depict denigrating images of Black figures.
Medford says that negative depictions of African Americans imply Black people were weak and simply "waiting around for Union soldiers to come and free them."
This denies the reality, proven by W.E.B. DuBois, Medford says, "that Black folks have always been architects in the fight for [their] freedom and liberation."
---
Dan Sanford
Punctuation: We analyze how the use and meaning of punctuation marks has evolved — Maine Calling
Joining a discussion hosted by Maine Public Radio's Maine Calling, Dan Sanford, director of Writing at Bates and Academic Resource Commons, weighed in on exclamation points, misplaced apostrophes, and the "highly contested" Oxford comma (which you'll notice we just used.)
Why does the Oxford comma fire up people?
"The point of the Oxford comma is to reduce ambiguity and just make it clear what's happening in the grammar of the sentence, which is what a lot of punctuation does," says Sanford.
But why does the use of the Oxford comma and other punctuation fire up people?
For one, the U.S. and the United Kingdom often differ in punctuation rules, including the Oxford comma, which is often used in the U.S. "That difference tends to lead to a lot of disputes," Sanford says.
Second, "People are passionate about every aspect of language, and punctuation is an aspect of language. Our identities are so tightly woven into the languages that we write and speak. So of course people have these strong feelings about punctuation also."
In the end, Sanford points out, "there is no right or wrong" with punctuation like the Oxford comma. "There's just the system you're using and whether you're following the rules of that particular system."
---
Paul Schofield
Should there be a limit on how much debt a young person takes on? — The Conversation
U.S. laws generally allow adults to go deeply into debt, as long as they can find a willing lender.
But maybe the laws should change, argues Assistant Professor of Philosophy Paul Schofield, author of Duty to Self (Oxford University Press, 2021) in an essay in The Conversation. "I suggest that the ability to accrue vast amounts of debt puts people in a position to commit injustice against themselves."
Typically, the concept of injustice involves "having one's own interests and choices discounted or ignored by some other person who selfishly prioritizes himself or herself over others," Schofield explains.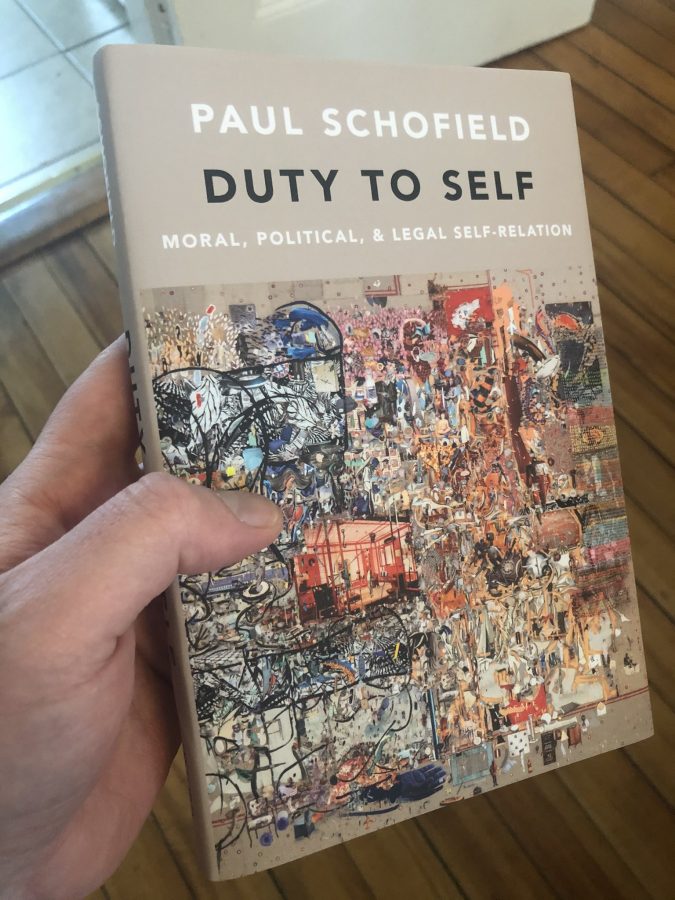 "But people can suffer similarly on account of decisions they make during their younger years that ultimately burden them later in life."
As such, "I see a case for legislation that limits the amount and types of debt that people can take on. While this may seem unappealingly paternalistic…it can be a justifiable way to protect people from their own choices and to enhance their freedom."
---
Therí Pickens
The singing professor — Inside Higher Ed
In a first-person essay in Inside Higher Ed, Professor of English Therí A. Pickens describes how becoming a voice student helped her to get in tune with her students.
She started online lessons last March, as she was concluding a year-long sabbatical, to improve her public speaking and poetry recitation skills.
As an online voice student, Pickens navigated what her Bates students have been navigating: "the emotional terrain" of having to work through assignments sometimes "without their instructor's aid and physical presence." (Pickens, who is immunocompromised and doesn't drive because of a disability, is teaching her Bates courses remotely.)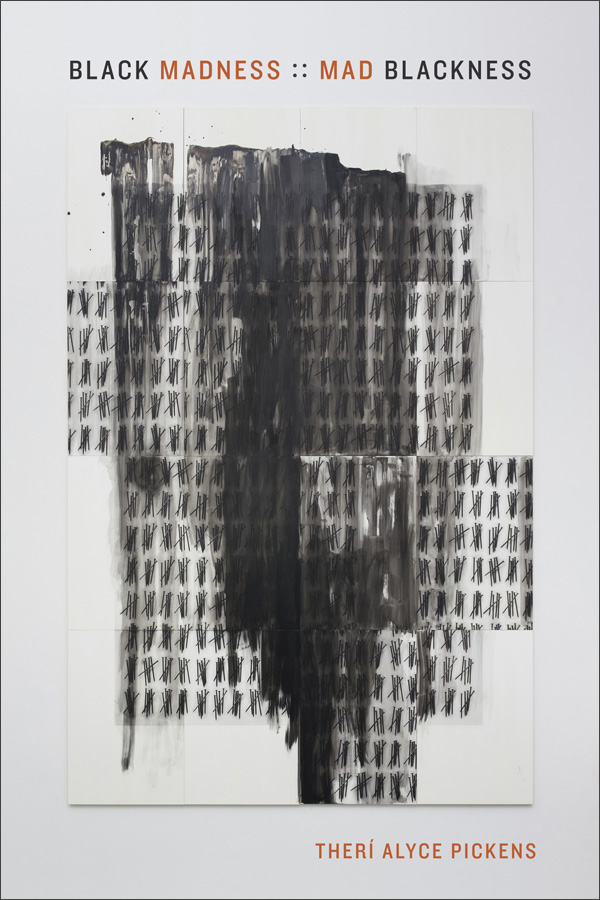 During in-person classes, "my students tend to respond — rightly or wrongly — to what they perceive is compassion in my voice, concern in my posture, and focus in my gaze. Some of those things translate on Zoom, but rarely all at once."
Receiving online feedback, without the "scaffolding" that physical proximity affords, is fraught terrain, Pickens learned as an online voice student. "As a student, I was hungry for feedback and fearful of it."
But the best feedback from a teacher, Pickens says, offers "explicit acknowledgment of the process." For example, her voice coach always let her know what the focus of a lesson was. "All feedback was geared toward that particular goal."
Read the story: "The Singing Professor," Inside Higher Ed, Feb. 17, 2021
---
Elly Beckerman '22
What the Black Panther Party taught us about building a food movement — Planet Forward
Say "Black Panthers" and many white Americans think "violent militancy," writes Ellly Beckerman '22 of Washington, D.C., in Planet Forward.
"But this perception is narrow and misses much of the community support work the Panthers actually did. One small subsection of this work — but one with a lasting impact — was to ensure food security for the communities in which they lived and worked."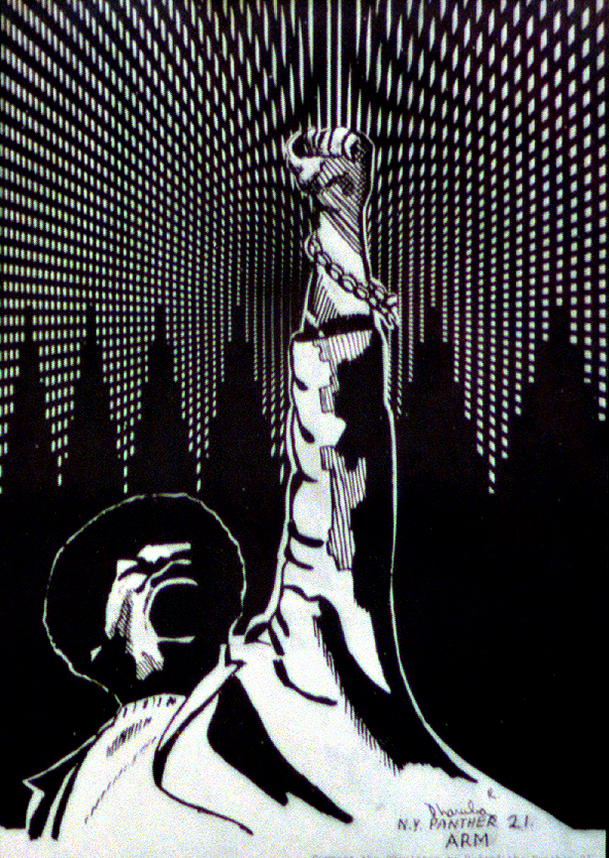 The group designed a series of survival programs, which targeted a wide range of needs, including food, clothing, jobs, education, health, and more — items highlighted in their mission and relevant to the ways we conceptualize food movements today.
---
Rebecca Herzig
Shamed for body hair growing up, Desi women now challenging racist standards — NBC News
Sakshi Venkatraman of NBC News turned to Professor of Gender and Sexuality Studies Rebecca Herzig, author of Plucked, to explain the white supremacist roots of hair removal.
With new waves of migration and urbanization in the nineteenth century came renewed efforts in the U.S. to medicalize and stigmatize excessive body hair, Herzig explains. Successive waves of immigration to the U.S. since then—including from South Asia, Latin America, and the Middle East—have been correlated with increasingly stringent norms of hair removal.
The shifting standards can be particularly hard on young South Asian women and femmes.
"You can see new anxieties about personal hygiene, personal care, personal beauty, all getting tangled up with ideas about whiteness and race more broadly," Herzig said. "'How is whiteness going to be defined? How is it going to be maintained? Who is going to get the privileges associated with it?'"
---
Mikka Kei Macdonald '16
Another 'really bad day' for Asians thanks to white supremacy — The Daily Beast
Anti-Asian racism is part of Mikka Kei Macdonald's heritage.
At the outbreak of World War II, her grandparents met one another "among the mucked-out horse stalls of the fairgrounds at the Puyallup (Wash.) Fairgrounds Relocation Center…where they were held while they waited to be transferred to one of the 10 camps across the western U.S."
Today, "when we talk about white supremacy, I hope that we recognize the full spread of its insidious reach because unless we recognize it, its violence will happen again and again."
---
Stephanie Kelley-Romano
From yard signs to bumper stickers, Maine politics turns vulgar — Lewiston Sun Journal
Political bumper stickers and signs in Maine got vulgar in 2020, with slogans like, "F— [name of politician]" seen frequently.
It's long been the case that voters "come up with general statements" to criticize politicians, like "'she's screwing us over' or 'she's destroying the economy,' but can't explain how," explains Associate Professor of Rhetoric, Film, and Screen Studies Stephanie Kelley-Romano.
"Reducing the conversation to mudslinging personal attacks prevents discussion about actual issues."
Read the story: "From yard signs to bumper stickers, Maine politics turns vulgar," Sun Journal, April 4, 2021
---
Tim O'Hashi '11
How Tim Ohashi and his video savvy fit the Kraken's budding culture — The Score
A Stanley Cup winner with the National Hockey League's Washington Capitals as their video analyst in 2018, Tim Ohashi '11 is now head video analyst for the expansion Seattle Kraken, which debuts in 2021–22.
Ohashi, a Bates psychology major who did graduate work in education before turning his eyes toward hockey analytics, sees himself, in part, as an educator, explains writer John Matisz.
As an analyst, Ohashi is "at ease running video sessions for large groups of players, even though not everyone's first language was English and not everyone's preferred learning style was visual."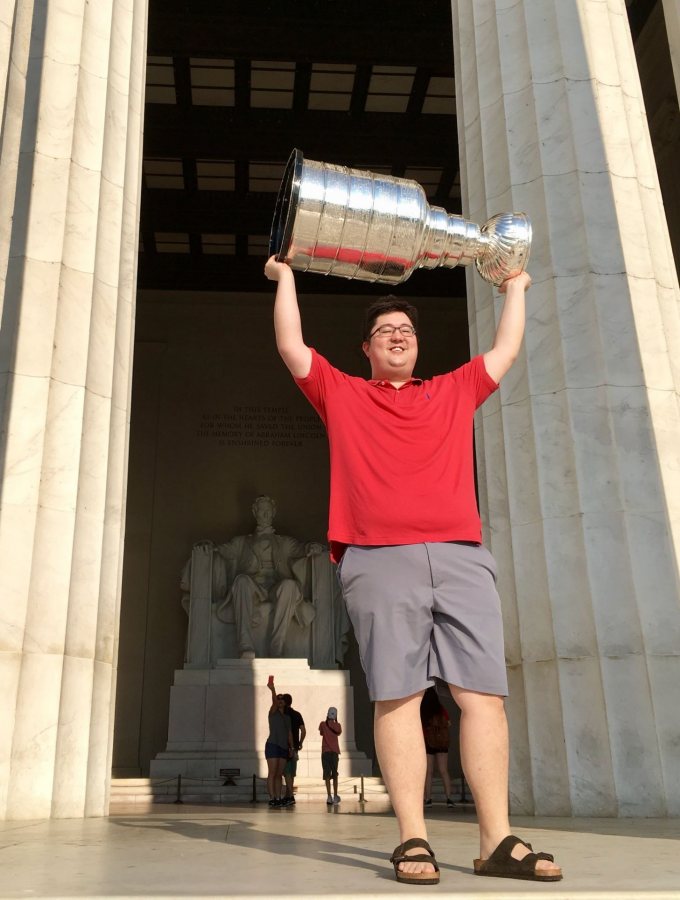 'Being a video coach, outside of the analyzing hockey part, is teaching," Ohashi said. "At the end of the day, you're in a room, you're using a screen, a TV, a board, and you're teaching a group of people. That's your class."
---
Andrew Garcia-Bou '20
How Covid left a generation in limbo — Rolling Stone
Rolling Stone writer E.J. Dickson included Andrew Garcia-Bou '20 in a feature on 2020 graduates, "one of the most star-crossed generations in recent history: born just a few years before 9/11, coming of age during the Great Recession, and leaving college during a global pandemic and an unprecedented attack on American democracy, with unemployment rates skyrocketing."
---
Sara Gusky '07
Meet Sara Gusky: Ph.D. and founder, creative director of Phd Athletica — Shoutout Miami
Sara Gusky earned a doctorate in Romance studies from the University of Miami in 2014 then promptly became an entrepreneur.
She founded Phd Athletica, "a visual homage to my doctorate."
The lifestyle brand "brings the global and the local together, drawing inspiration from my own adventures around the world and Miami's sprawling local garment industry," Gusky says.
Read the story: "Meet Sara Gusky: Ph.D. and founder, creative director of Phd Athletica," Shoutout Miami, March 3, 2021
---
Dana Petersen Moore '79
Five climate liability lawyers to watch — E&E News
"In courtrooms across the country, a battle is heating up over whether fossil fuel firms should be held financially responsible for the local impacts of climate change," writes Maxine Joselow for E&E News, listing "five of the top attorneys to watch in the ongoing climate liability brawls nationwide."
Dana Petersen Moore '79 is the first chief equity officer for the city of Baltimore, who, in her previous role as acting city solicitor, helped oversee a city lawsuit against 26 fossil fuel firms over their role in causing climate impacts such as extreme heat and flooding.
"In public, defendants criticize our case as without merit. But in court, they do everything they can to delay proceedings and avoid a public trial on the facts," Moore said. "Their days of having it both ways are ending. Accountability is coming."
---
Craig Morgan Teicher '01
Guggenheim fellows announced, 26 in writing categories — Publishers Weekly
Craig Morgan Teicher, whose poem "Peers" was published in the April 5 issue of The New Yorker, has won a 2021 Guggenheim Fellowship.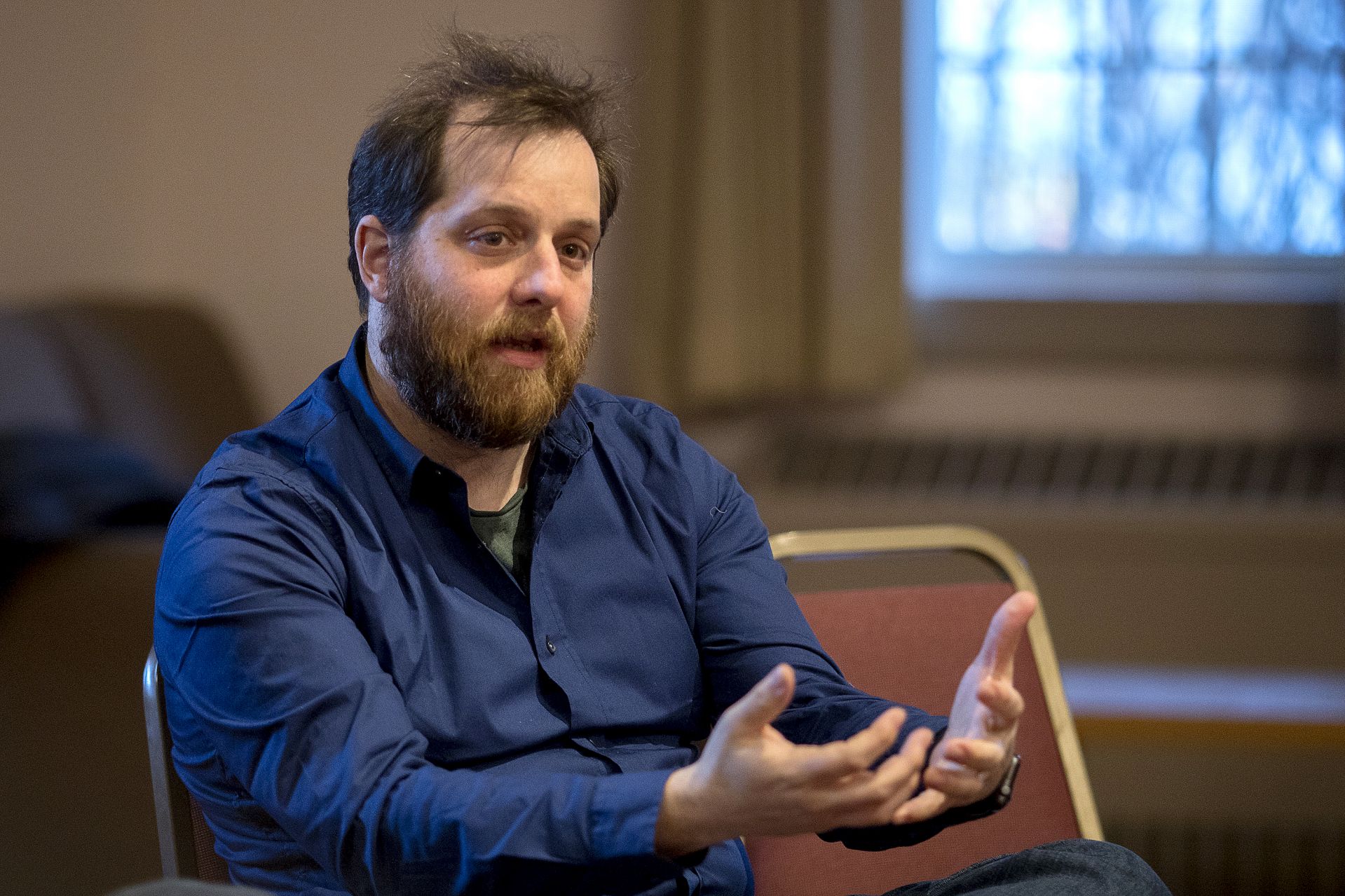 Guggenheim Fellowships were awarded to 184 artists, writers, scholars, and scientists to support the "pursuit of scholarship in any field of knowledge and creation in any art form, under the freest possible conditions."
---
Mara Tieken
The year of living distantly — Portland Press Herald
Maine is weathering the pandemic better than most states, but it will leave a lasting impact on us.
"One of the biggest challenges was access to the internet and technology in general, and poorer, more rural districts often found it a lot more difficult to deal with remote and hybrid learning," said Associate Professor of Education Mara Tieken.
---
Benjamin Mays, Class of 1920
Mays joins Greenwood County Hall of Fame with posthumous honor — Index-Journal
"He never sought this kind of recognition or honor," said the Rev. Dwight Powell, great-nephew of Benjamin E. Mays, Class of 1920, speaking on the occasion of Mays' posthumous induction into the Greenwood (S.C.) County Hall of Fame in March.
"It fell on us to recognize who he was and what he was trying to do for us, for the county and for the nation."
---
Grace Ingabire '19
Dance, taekwondo, and Miss Rwanda: Up-close with Grace Ingabire — The New Times
In March, Grace Ingabire '19, a dance major at Bates, won the Miss Rwanda title.
During her year, she hopes to help work on the Africa Improved Foods project to support greater food security among vulnerable people. "I'm looking forward to that, to the learning process, and how that's going to help me learn more about my country," she says. She also hopes to continue her dance studio and create dance theater spaces.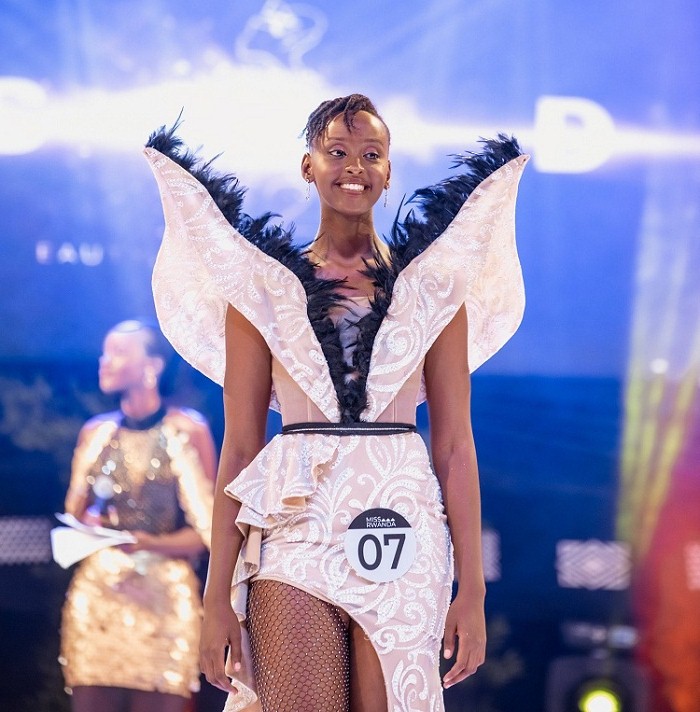 ---
Matthew Summers '15 and Tessa Holtzman '17
Empowering middle schoolers worldwide — Harvard Law Today
While on a Fulbright in South Africa, Matthew Summers '15, a top debater while at Bates, created an afterschool program that brought together middle-school students from wealthy Stellenbosch and a less-affluent suburb, Kayamandi, to learn debate skills, play games, and make friends.
In 2017, Summers and fellow Quimby Debate Society graduate Tessa Holtzman ' 17, who is studying at Harvard's Kennedy School, created a U.S. version of the program, Debate Spaces, to connect middle school students from the Boston Public Schools with students from local private and suburban schools.
When the pandemic shut down Massachusetts schools last spring, Summers and Holtzman decided to expand outside the Boston area.
"It opened a whole new world, where we could bring in students from over 20 countries," said Summers. "We're not just connecting people from across the city, we're connecting people from Newton, Massachusetts, to students that are their age in Sri Lanka, or Pakistan or Poland. And that's really been an incredible experience."
View Comments