The 155th Bates College Commencement takes place on the college's Coram Library Terrace on the Historic Quad on Thursday, May 27.
In what promises to be another highly distinctive graduation — following last year's virtual edition — Commencement 2021 will feature two complete, in-person ceremonies.
In order to follow Maine regulations for large gatherings, each ceremony will accommodate half the senior class, and audience members will be admitted by ticket only, with each Bates senior who participates in person receiving two guest tickets.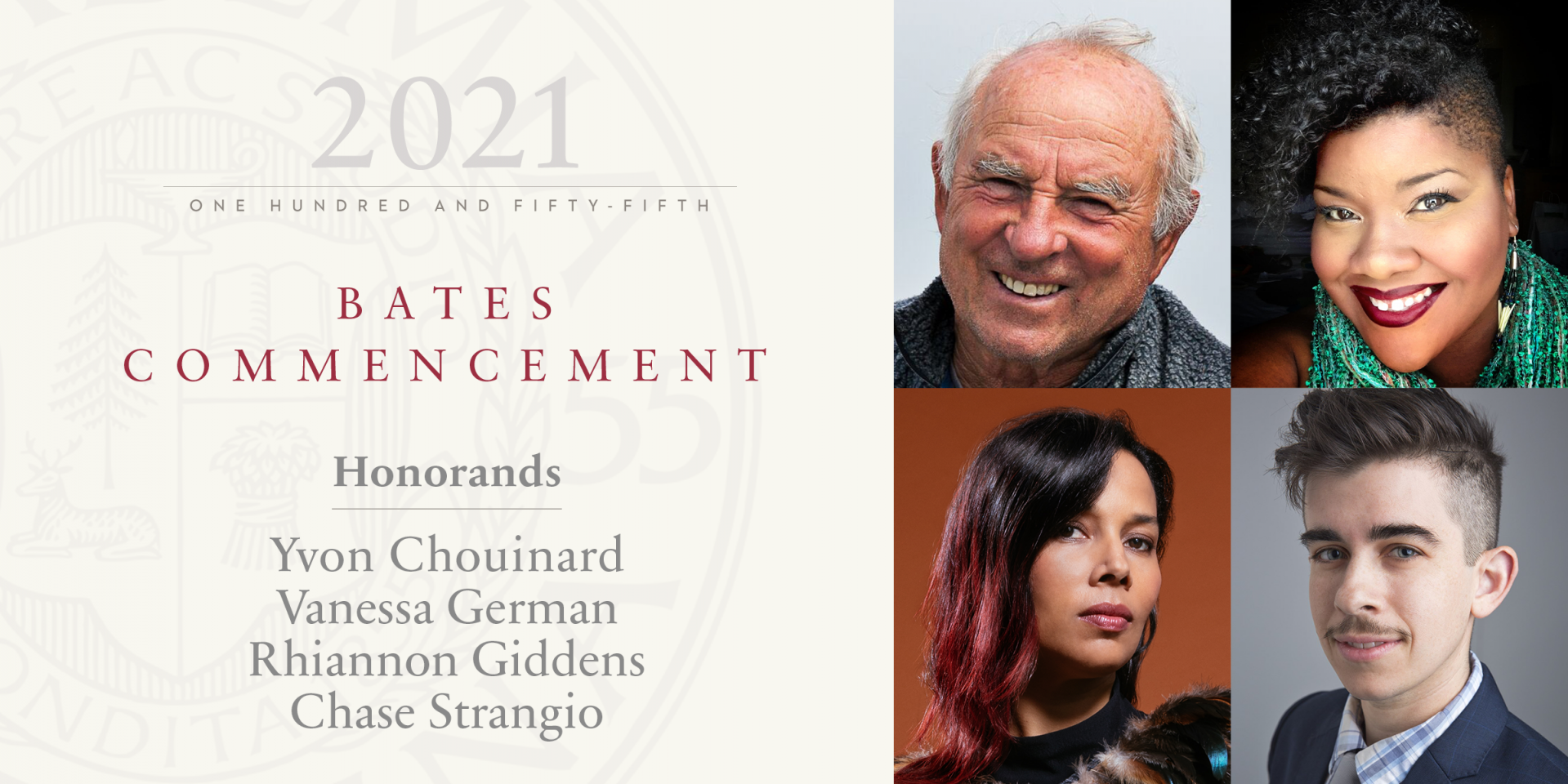 The ceremonies, one beginning at 9 a.m. and the other at 3 p.m., will feature traditional Bates Commencement moments, including a class procession to Coram and a welcome by President Clayton Spencer.
Spencer's remarks will be followed by the Senior Address, presentation of honorary degrees, and seniors celebrating their individual moments of accomplishment by crossing the Coram Terrace as Vice President for Academic Affairs and Dean of the Faculty Malcolm Hill announces their names. The ceremonies will conclude with a benediction by Multifaith Chaplain the Rev. Brittany Longsdorf.
Commencement Day Livestream
The two 2021 Commencement ceremonies will be publicly livestreamed for all to watch:
This year's four honorands will accept their degrees remotely and offer brief recorded remarks to the graduating seniors and their guests. They are:
Yvon Chouinard, born in Lewiston, outdoorsman, and entrepreneur whose company, Patagonia, shows that forthright environmental activism is good for business, will receive a Doctor of Humane Letters degree.
Vanessa German, a dynamic and versatile artist and speaker whose work celebrates human connection and the transformative power of art, will receive a Doctor of Fine Arts degree.
Rhiannon Giddens, an acclaimed and award-winning musician whose gift of song serves to educate, entertain, unify, and illuminate, will receive a Doctor of Music degree.
Chase Strangio, a nationally recognized ACLU lawyer and advocate whose involvement in landmark legal cases is rooting out harmful policies and debunking inaccurate beliefs about transgender people, will receive a Doctor of Laws degree.
"I am thrilled that we are able to celebrate the accomplishments and promise of the Class of 2021, together in person, on Bates' Historic Quad," said President Spencer.
She added, "We are also honored to recognize four individuals whose lives and work exemplify extraordinary creativity, purpose, and high achievement. They have given voice to the unheard and visibility to the unseen, and they have shown us how to embrace our common humanity and the planet we all share."
Yvon Chouinard
A consummate outdoorsman, entrepreneur, and environmental activist who founded the clothing company Patagonia, Yvon Chouinard shows that doing right by the environment is good business.
A native of Lewiston who spent his boyhood in nearby Lisbon, Chouinard got his start by teaching himself blacksmithing and selling pitons out of the back of his car to fund his mountain-climbing adventures. Learning that his pitons were damaging the cracks needed by rock climbers on popular routes in Yosemite and elsewhere, he created chocks, a non-damaging alternative.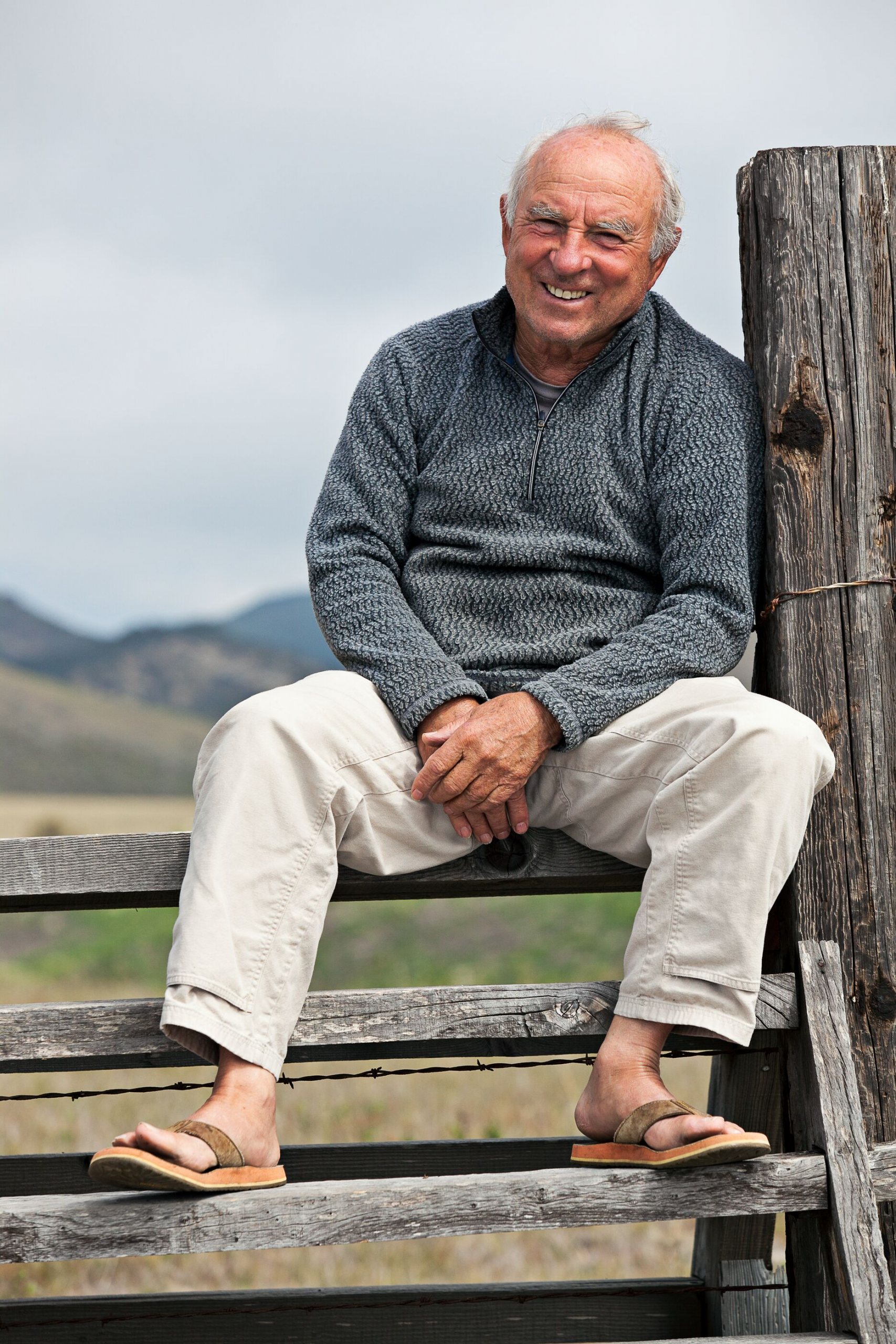 Since Chouinard founded Patagonia in 1973 with his wife, Malinda, it has become the archetypal activist company, with a forthright focus on conservation, sustainability, and fair labor practices. Chouinard once told TIME that "profit is what happens when you do everything else right."
A surfer, climber, and fly-fisher, he is also the author of several books, including Let My People Go Surfing: The Education of a Reluctant Businessman, and in 2018 received the Sierra Club's top honor, the John Muir Award. He is a producer of three documentaries: DamNation, about the benefits of dam removal; Artifishal, about the salmon-hatchery industry; and Public Trust, about the need to protect public lands.
Famously donating 1 percent of its sales to grassroots environmental groups, Patagonia also turns the sustainability lens on itself, working toward carbon neutrality; examining the supply chain of its products; and once, as a way to highlight the environmental impact of producing consumer goods, even creating an ad to encourage customers to rethink buying a new Patagonia jacket.
Vanessa German
Among the brightest rising stars of the art world, German is known for her "power figure" sculptures: often female and often repurposing doll parts, and embellished with seemingly random objects that at closer inspection reveal a wealth of allusion and symbolism.
A self-described citizen artist, German creates art that repairs and reshapes disrupted human systems, spaces, and connections. "The big human lie [is] that we are not all connected," German has said. "For me it's a matter of life and death if I do not do violence to the lie."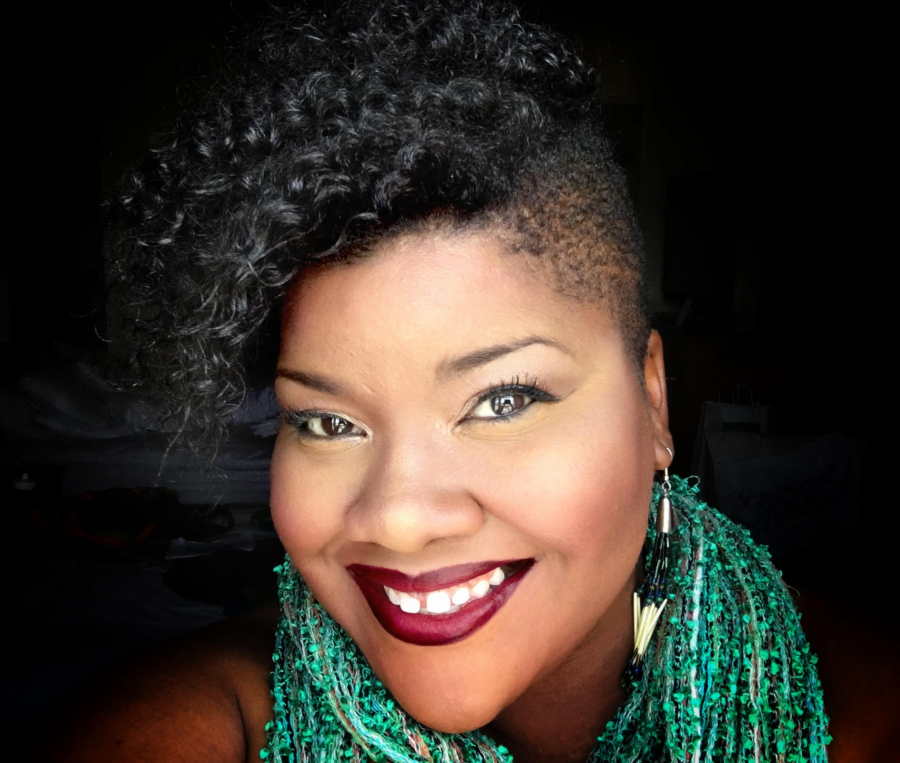 German's work has been shown and collected by institutions including Figge Art Museum, Flint Institute of Arts, Spelman College Museum of Fine Art, Wadsworth Atheneum Museum of Art, the Crystal Bridges Museum of American Art, and the Bates College Museum of Art.
Invoking the power of art and love to transform communities, German is deeply rooted in her Pittsburgh neighborhood of Homewood, a place that inspires her and that she seeks to uplift. She is the founder of ARThouse, a community arts initiative for neighborhood children. (After a fire damaged the house in February, a crowd-funding page surpassed $100,000 in gifts to restore the house.)
German is also a poet and spoken-word performance artist who has given several TEDx talks and addresses at festivals, schools, museums, and youth organizations. She has been featured on CBS Sunday Morning and NPR's All Things Considered. She received a Louis Comfort Tiffany Foundation Grant, the Jacob Lawrence Award from the American Academy of Arts and Letters, the United States Artists Fellowship, and, from the Crystal Bridges Museum of American Art, the Don Tyson Prize, honoring exceptional achievement in American art.
Rhiannon Giddens
An acclaimed musician, ethnomusicologist, performer, and storyteller, Rhiannon Giddens uses her art expansively — to grow our understanding of African American contributions to music, make connections across supposedly disparate musical traditions, and enrich our common cultural vocabulary.
Pitchfork has said that few artists are "so fearless and so ravenous" in their musical exploration, and Smithsonian Magazine called her "an electrifying artist who brings alive the memories of forgotten predecessors, white and Black." In 2020, Rolling Stone detailed Giddens' efforts to "expose the lie" of country music's white founding history "through her music, through her writing, through her speaking," and also to name the forces of white supremacy that created that lie.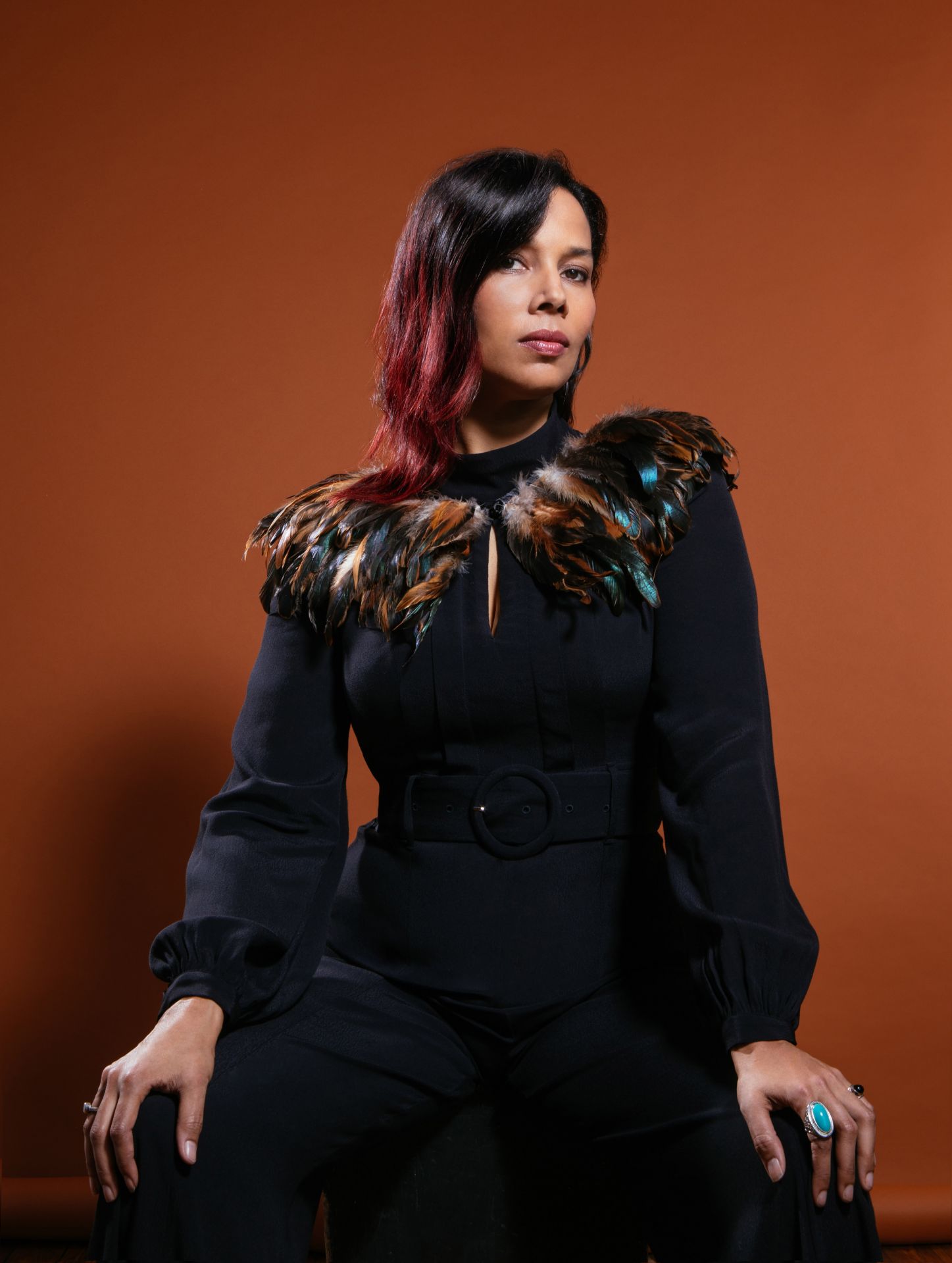 A recipient of a MacArthur Fellowship, often called a "genius" grant, Giddens co-founded the Grammy Award–winning Carolina Chocolate Drops, and she has been nominated for six additional Grammys for her work as a soloist and collaborator. Released in early April, Giddens' newest album, They're Calling Me Home, was recorded with multi-instrumentalist Francesco Turrisi in Ireland during the pandemic lockdown.
In 2019, Giddens was co-recipient of the inaugural Legacy of Americana Award from Nashville's National Museum of African American Music in partnership with the Americana Music Association. She has been profiled in depth by CBS Sunday Morning, The New York Times, The New Yorker, and NPR's Fresh Air, among many others, and was featured in Ken Burns' Country Music series. A member of the band Our Native Daughters, she co-produced the group's debut album Songs of Our Native Daughters, which tells stories of historic Black womanhood and survival. As an actor, Giddens had a featured role on the television series Nashville.
Chase Strangio
Chase Strangio is a nationally recognized legal expert on transgender rights whose advocacy work on behalf of LGBTQ people and people living with HIV is rooting out harmful policies and debunking inaccurate beliefs and myths.
As a lawyer and deputy director for transgender justice with the American Civil Liberties Union, Strangio is a "representative in every sense of the word: in court, in the media, and sometimes in state legislatures, for his clients, for the trans community, and for himself," wrote The New Yorker.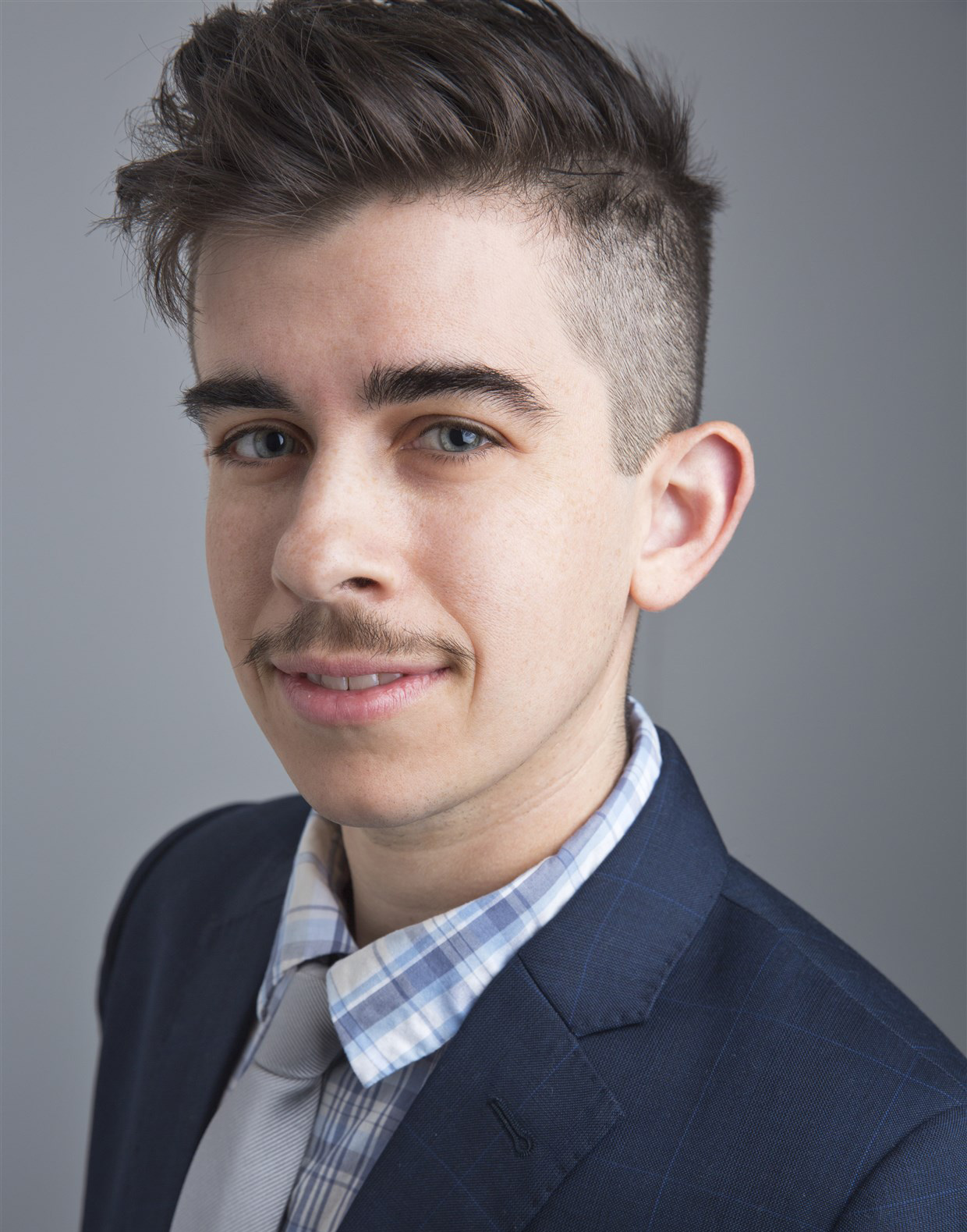 Strangio has been a member of ACLU legal teams on landmark court cases in recent years, including Obergefell v. Hodges (2015), in which the U.S. Supreme Court ruled that states must recognize same-sex marriage, and R.G. & G.R. Harris Funeral Homes Inc. v. Equal Employment Opportunity Commission (2020), which ruled that the Civil Rights Act of 1964 protects transgender people from employment discrimination.
Prior to joining the ACLU, Strangio was an Equal Justice Works Fellow and director of prisoner justice initiatives at the Sylvia Rivera Law Project. In 2012, he co-founded the Lorena Borjas Community Fund, which covers bail and legal fees for LGBTQ immigrants. (The organization's namesake, LatinX LGBTQ activist Lorena Borjas, died in 2020 of COVID-19.)
In 2020, Strangio was included as one of TIME's 100 most influential people in the world and awarded the American Bar Association's Stonewall Award, presented to lawyers who have "considerably advanced lesbian, gay, bisexual and transgender individuals in the legal profession and successfully championed LGBT legal causes." He earned his undergraduate degree from Grinnell College, which awarded him an honorary degree in 2018, and his law degree from Northeastern University School of Law.
View Comments