An occasional BatesNews feature, "What's in a Lewiston Name" explores the stories, facts, and figments behind common place names in the Lewiston-Auburn area.
Sabattus: It's the name of a street in Lewiston, a neighboring town, and other places.
Sounds Like…
Not related to the word "Sabbath," the name "Sabattus" is an alternative pronunciation/spelling of "Jean Baptist," a common Christian name given to Native Americans by French missionaries. Other spelling variations are "Sabattis," "Sebattis," and "Sabatis."
Crossing Sabattus
If you've been to the Blue Goose or Luiggi's, two famed student haunts a short walk from campus, then you've crossed Sabattus Street, which begins at Main Street and extends eastward to the town of Sabattus.
More Sabatti?
According to the U.S. Geologic Survey, there's a Sabattus Pond, Sabattus River, Sabattus River Reservoir, Little Sabattus Mountain, and two Sabattus mountains, one locally, and one in the western Maine town of North Waterford.
Sabattus Cabin
In the mid-1920s, the Bates Outing Club built a cabin on the southern slope of Sabattus Mountain in nearby Wales. ("Sabattus" is also the name of a nearby pond and river.) By 1974, the cabin had been damaged by vandals. That October, in the spirit of leaving no trace, an Outing Club work group dismantled the cabin, removing all shingles, bricks, and other material from the site.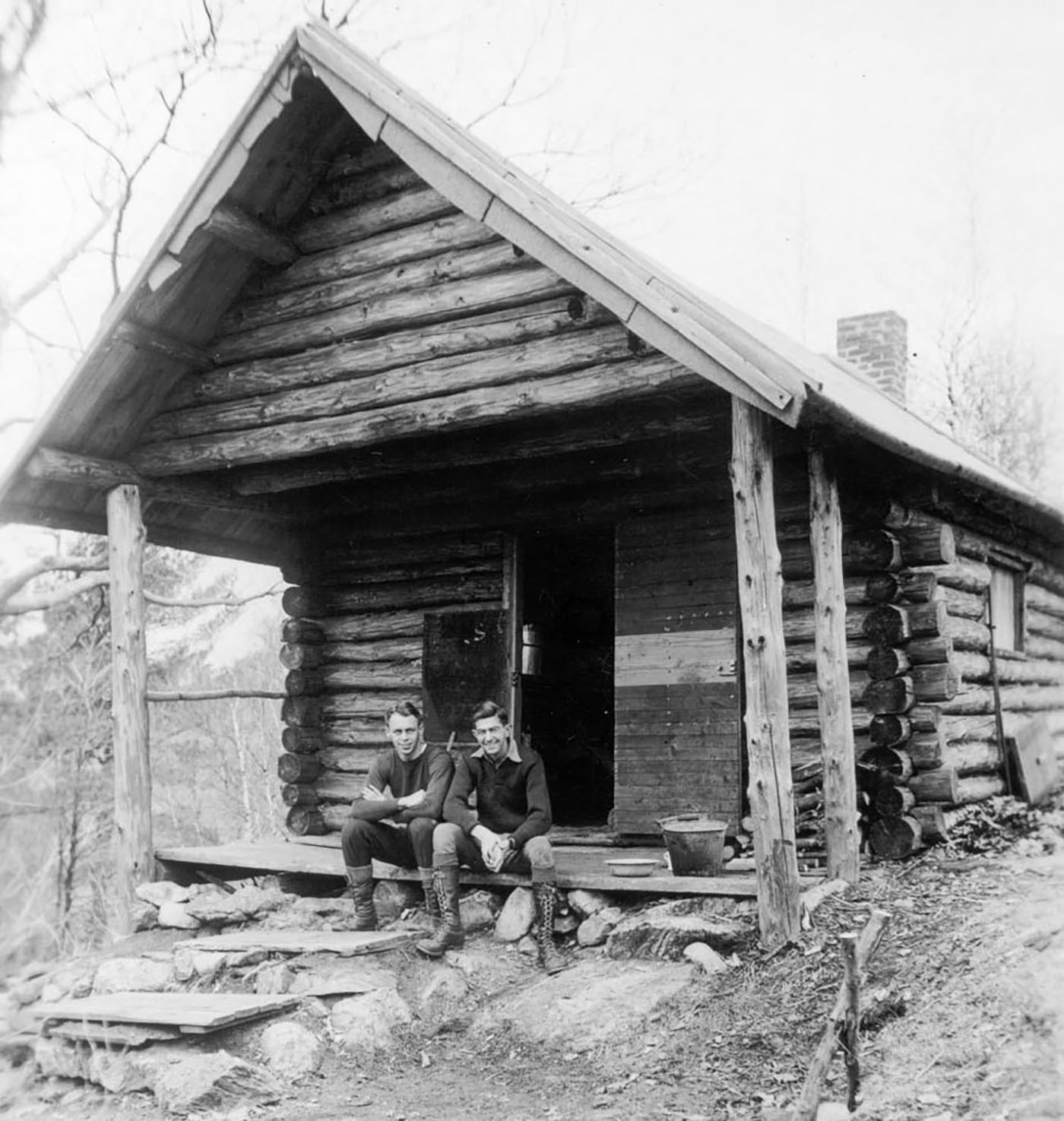 According to Webster
The town adjacent to Lewiston, originally named Webster after the orator and statesman, was incorporated in 1788.
It was renamed Sabattus in 1971 to honor an 18th-century Native American tribal leader who, it is said, guided Benedict Arnold as he ascended the Kennebec River to attack the British in Québec in 1775, during the Revolutionary War.
Ring My Bell
The oldest standing structure in the town of Sabattus is a former tavern, once part of a farm, owned by the Davis family. In 1857, family member Jonathan Davis gave $400 to the Maine State Seminary to purchase a bell for the Hathorn Hall cupola, which was installed shortly after the seminary opened in September 1857.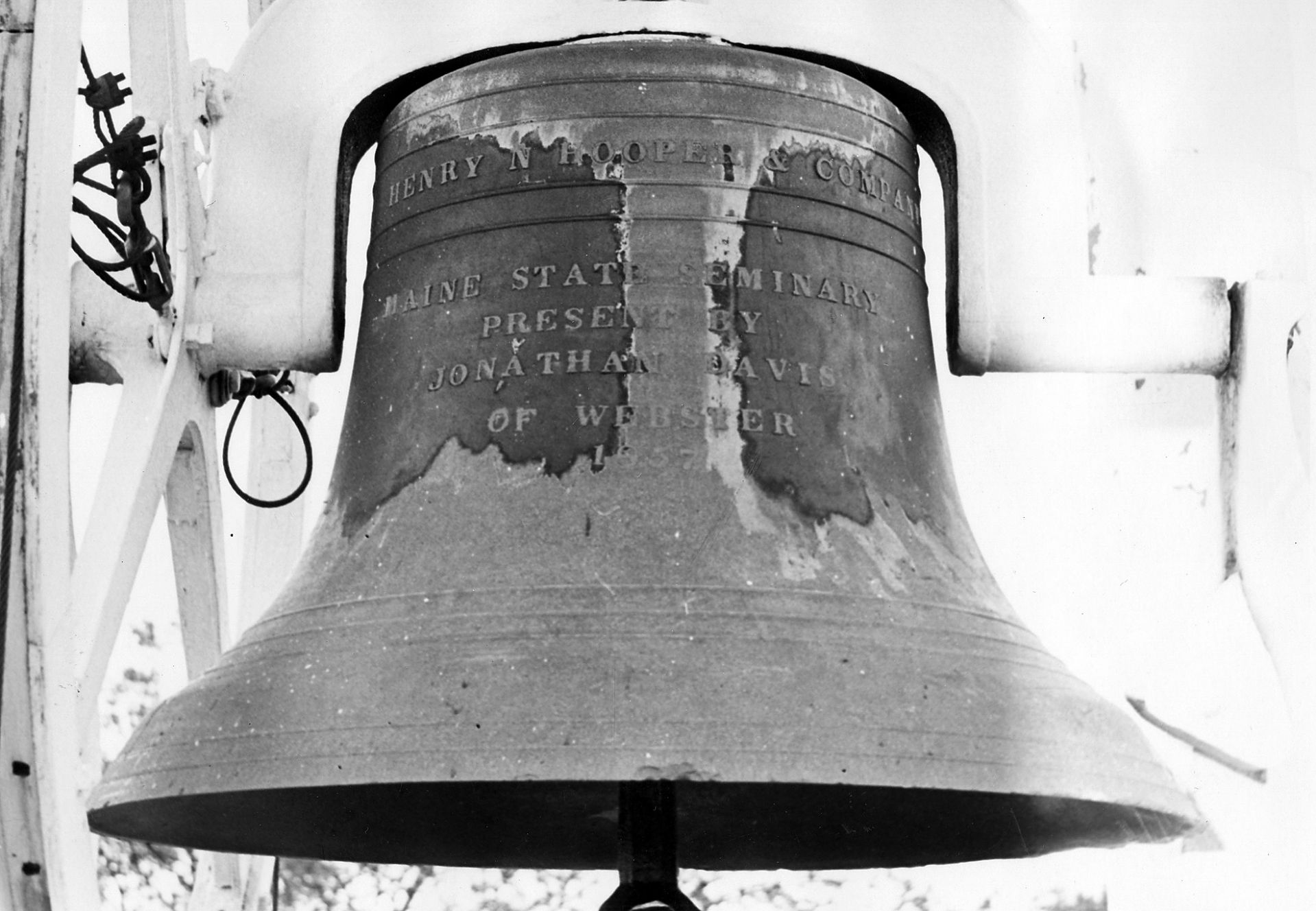 The bell's inscription includes "Presented by Jonathan Davis of Webster." It was manufactured by the famed Henry N. Hooper & Co. of Boston, whose bells can be found in churches as far away as Hawaii's Wananalua Congregational Church.
Bottled Up
As bottled water became popular in the 1800s, commercial bottlers like Poland Spring sprang up throughout Maine, including Sabattus Mineral Springs, in the town of Wales, adjacent to Sabattus.
Uncertain Seal
The current Sabattus town seal depicts a Native American leader wearing a feathered war bonnet. However, such bonnets were worn by tribes of the Great Plains, not the Northeast. The seal typifies the broad brush with which American culture has painted Indigenous history.
Name That Band
"Sabattis" was the name of a circa 1970 hard rock band that never quite made it big. Their demo album, Warning in the Sky, is on YouTube.
View Comments