In mid-August, the award-winning Diverse BookFinder, a comprehensive educational resource for multicultural children's picture books, saw an unusual spike in web traffic to its Bates College website.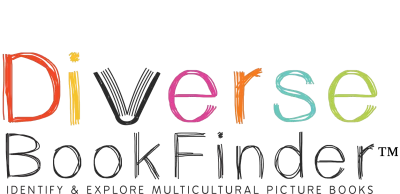 Coinciding with events overseas, the trending Google search term "children's books about Afghanistan" was directing web users to a helpful page on the Diverse BookFinder site. There, the selection of awareness-expanding books included The Library Bus, a story of a young girl, set against the backdrop of war, written by an Afghan author and appropriate for ages 5 and up.
For Bates Professor of Psychology Krista Aronson, founder and director of the Diverse BookFinder, the Google-driven traffic was good news on multiple levels.
For one, the traffic indicates that librarians and teachers — the BookFinder's major users, in addition to parents — are accessing its resources. It's also "evidence of how these educational leaders are always seeking ways to use multicultural picture books to teach and guide young children."
Reflecting its growing importance to educators and librarians around the country, the BookFinder will play a major role in a new summer institute hosted by Bates in 2022 and funded by a $175,000 grant from the National Endowment for the Humanities.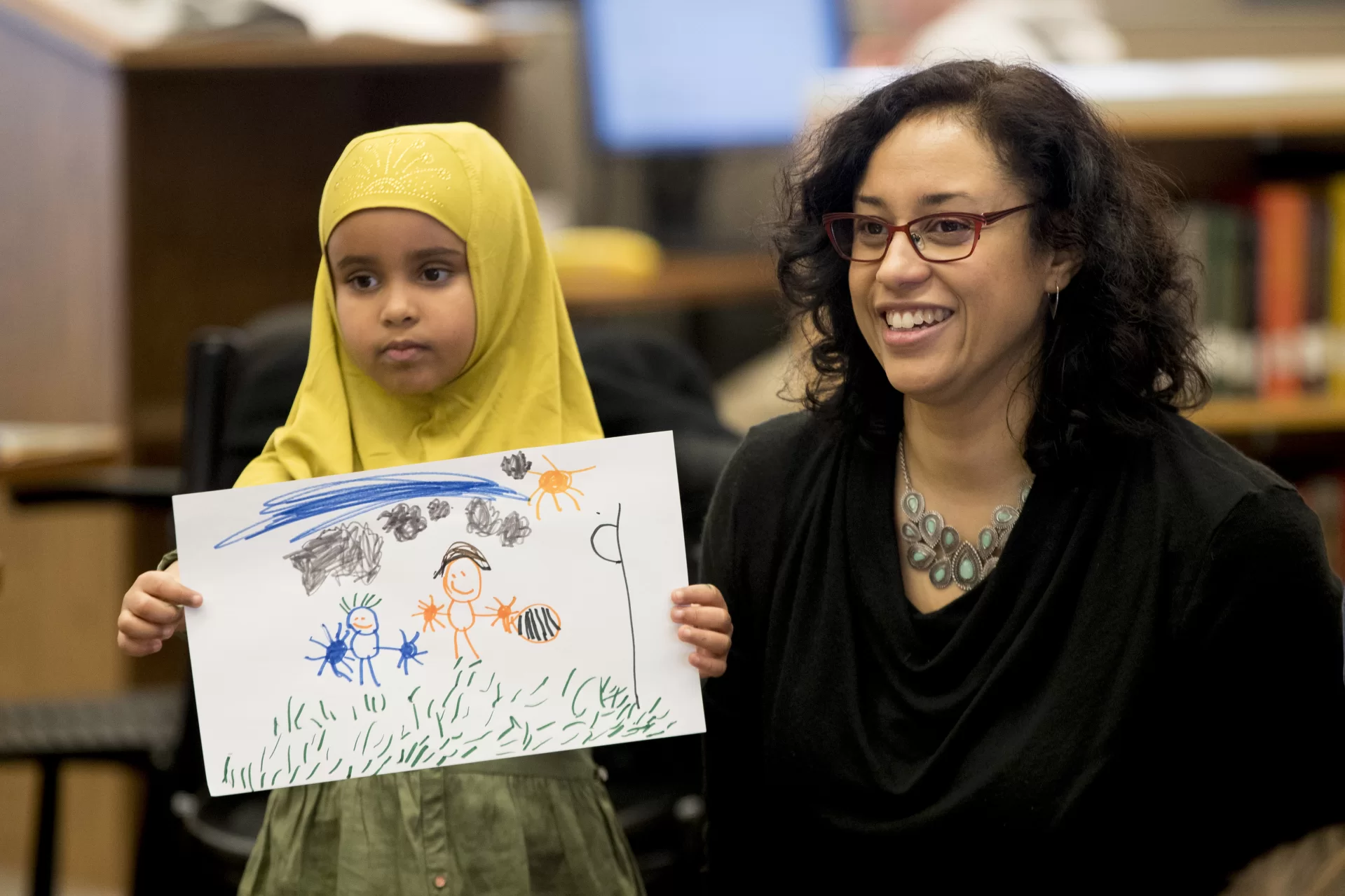 Geared toward elementary school teachers who want to use picture books to develop more equitable teaching strategies, the institute represents a collaboration between two academic experts at the forefront of diversity, equity, inclusion and childhood education: Aronson at Bates and Margaret Boyle at Bowdoin College. 
The pair will serve as co-directors of the institute, titled "Identity and Multilingualism through Picture Books."
Boyle is an associate professor of Romance languages and literatures at Bowdoin who also directs the college's Latin American, Caribbean, and Latinx studies program. In 2017, she launched Multilingual Mainers, a multilayered program established as a partnership between Bowdoin students, pre-K through second grade students and teachers, and families in the local Brunswick community.
Picture books "provide a perfect platform for beginning to have essential conversations about race and culture with children."
The institute's focus on elementary school educators underscores what experts like Aronson, who also serves as an associate dean of the faculty at Bates, and Boyle have long known: While popular wisdom was that high school or even college is the right time to learn about inclusion, race, culture, and identity, such lessons are more effectively taught at an earlier stage, in elementary schools.
And a powerful teaching tool to help achieve all that, Aronson says, is the children's picture book, with their almost magical capacity to help children begin to have "cross-cultural conversations with curiosity, compassion, and understanding. They provide a perfect platform for beginning to have essential conversations about race and culture with children."
Picture books, says Aronson, can be "utilized as the basis for conversations about race and culture with very young children. Fifty years of psychological research has demonstrated that such conversations are essential for helping children develop positive identities and intercultural competence in support of academic success."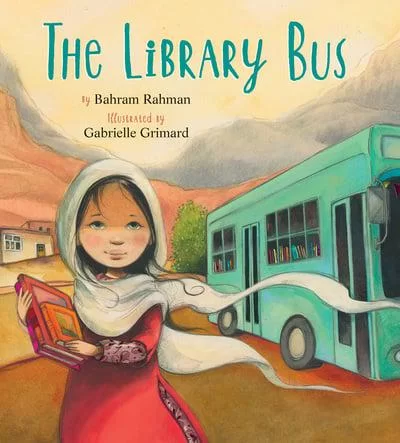 Officially launched on Sept. 26, 2017, the Diverse BookFinder has made big strides toward fulfilling its mission statement: "to be a go-to resource for librarians, educators, parents, book creators, and publishers who seek to create collections in which all children can see themselves — and each other — reflected in the picture books they read."
The BookFinder was recognized in June 2021 as one of the year's "Best Digital Tools for Teaching and Learning" by the American Association of School Librarians, the preeminent professional organization for the school library community. In the past year, the BookFinder website has averaged 46,000 page views per month and gotten 1.25 million page views overall.
The BookFinder offers a few different resources. Its search tool allows anyone, from educators to parents, to easily locate and explore children's picture books.
In addition, the platform also offers a free, online collection-analysis tool that helps libraries diversify their picture-book holdings by identifying who is represented — among Black and Indigenous People and People of Color — in their collections and what themes and messages are presented.
Plus, the BookFinder also offers a circulating collection in Ladd Library, available through interlibrary loan.
Aronson and her team offer consulting services to libraries in all 50 states, "including hundreds of libraries in Maine and Massachusetts, just to give a sense of the scale," she says. The NEH grant and the summer 2022 institute "will allow us to expand our engagement to include educators more directly."
As co-director of the institute with Boyle, Aronson will guide educators through the ins and outs of the BookFinder and how picture books serve as bridges to important ideas. She'll also explain how children understand the concept of race and describe the current landscape of multicultural children's literature in the U.S.
The two co-directors will be joined by a supporting team of educators, experts, scholars, and author-artists.
Sessions over the 10 working days of the institute will be both virtual and in-person. Topics will include "Picture Books and Performance," which provides guidance on classroom read-alouds and storytime theater; "Addressing Equity in Social-Emotional Learning"; "Curating Your Classroom Library"; "Multilingualism and 'Language Stories'"; and "How Do Children See Race?"
Using the collections of the Bates Museum of Art, Boyle will lead an "Ashley Bryan Intensive," featuring close inspections of art objects, including paintings, puppets, oral histories and personal correspondence of the Black artist who was the subject of a major exhibition at Bates in fall 2020. Institute participants will also travel to the Bowdoin campus to explore the Barbara Cooney collection at the Bowdoin College Museum of Art.
---
Any views, findings, conclusions, or recommendations expressed in this article do not necessarily represent those of the National Endowment for the Humanities. The Diverse BookFinder is also made possible through support from the Institute for Museum and Library Services.